Paradise Island Adventure Golf Sheffield Review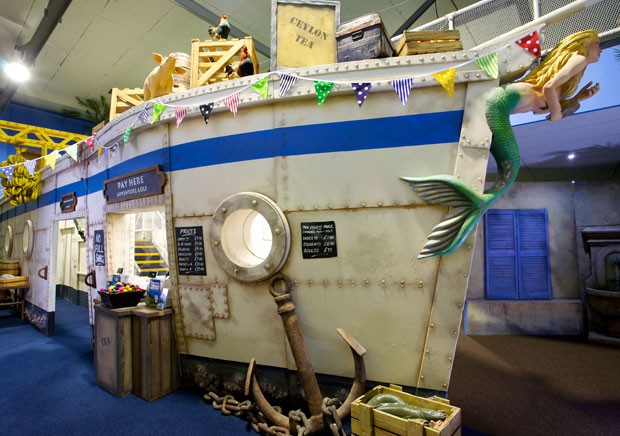 Paradise Island Adventure Golf Sheffield Review
Last weekend we did something new and visited Paradise Island Adventure Golf at Centertainment in Sheffield. I'd never played mini-golf or actual golf before and my husband who is an occasional golfer had never been either. We invited a couple of our friends and their toddler and had our little girl with us too, of course.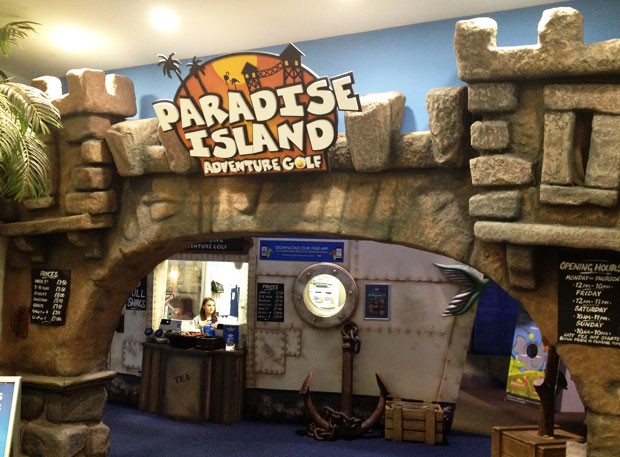 Paradise Island Adventure Golf is in a large building with two floors and two bespoke 18-hole indoor golf courses — The Shell Bay Voyage full of twists and turns and the Cinnamon Cove with its maze of obstacles and uneven terrain.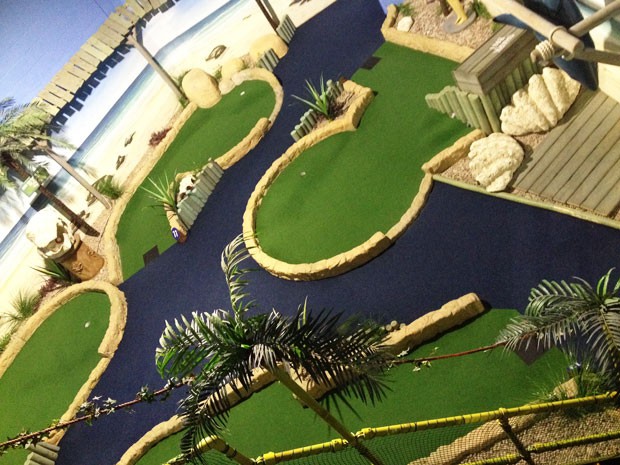 The themed courses are decorated to look like a tropical island paradise and are full of fun details — including exotic palm trees, mystical jungle ruins, magnificent carvings and statues, bridges, animals and much more — that all add to the look and the tropical adventure feel. There are loads of things to discover all through both courses and the kids loved exploring it all. Our girl was a bit scared of the talking parrot at the entrance though!
Both courses finish at the 19th hole where you are challenged to complete it for a chance to win a free game pass. It's a tricky one but my husband managed to win one!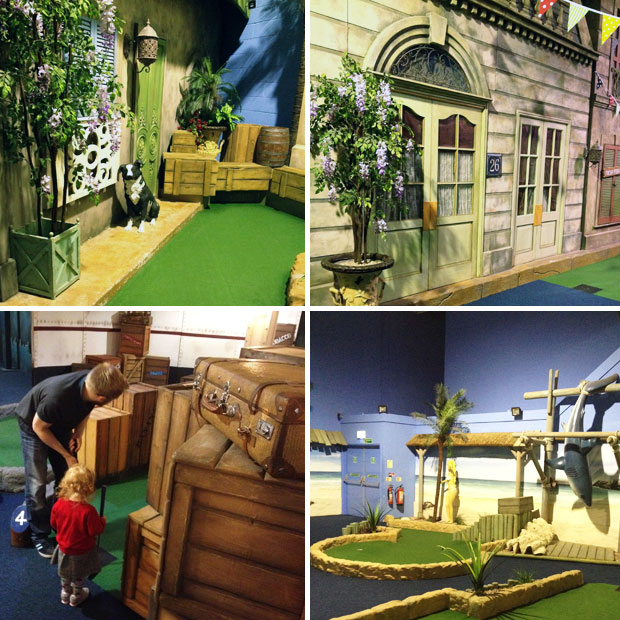 Paradise Island Adventure Golf is a fun activity for a day out as a family or with friends. We went at 11 o'clock on a Sunday and it was very calm first and not busy at all. The staff were very friendly and helpful. After about an hour or so it started to get busy and there were some queues on the second course because of large groups with children who naturally take a bit longer to get the ball in the hole.
If you're in a group with just adults, I would recommend going in the evening when there are less kids there. The Sheffield location is open until late at night making it a suitable place to go for groups of friends or colleagues or couples before or after a meal out for example. In the daytime, it also makes a great place for groups of kids for exciting and fun birthday parties.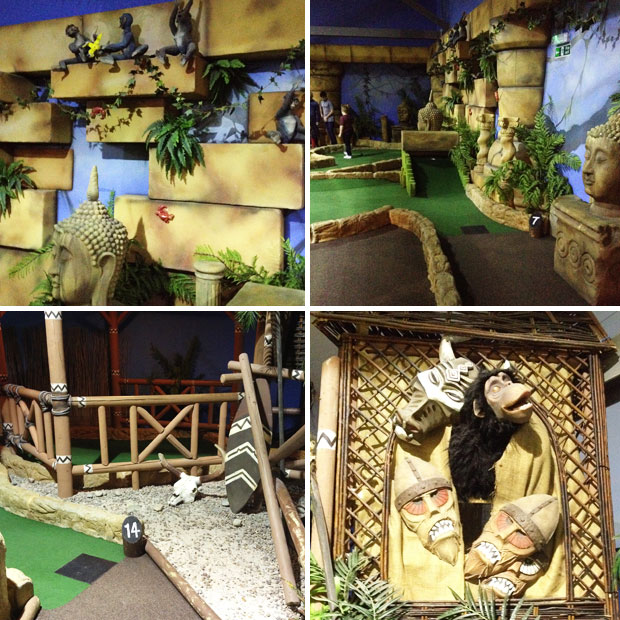 We had a lot of fun and the toddlers loved being able to get involved. They got a ball and small golf club each and tried to copy us and kept taking our balls too. You have different coloured balls to keep track of which one belongs to which player.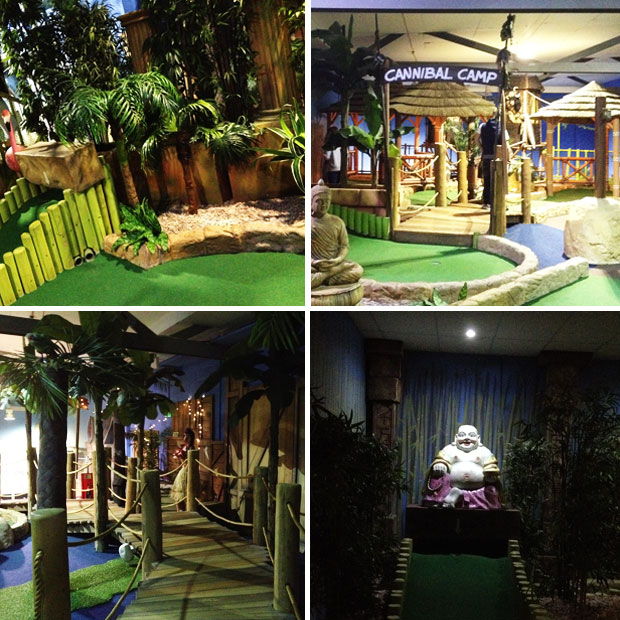 Both courses are quite dimly lit and that's the one thing I would change. It adds to the adventure feel but a bit more light would make it easier to see and there would be less shadows.
Paradise Island Adventure Golf is the UK's leading indoor adventure golf provider, with sites in Sheffield, Manchester, Cheshire, Glasgow and Livingston.
Prices per 18-hole round of golf are:
Under 5's – £3.50
5 – 16's – £5.50
Student / Concession – £6.00
Adult – £7.50
Family of 4 – £22.00
Group of 4 – £27.00
For further information or booking enquiries, please visit ParadiseIslandGolf.com where you can also sign up to the Golf Club for news and exclusive offers.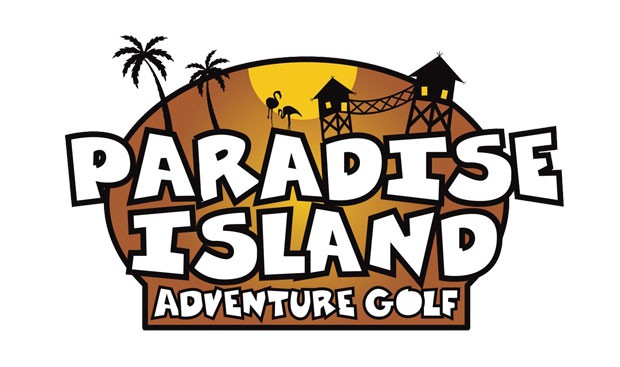 We were invited for a complimentary visit for this review. As always, all my reviews are 100% honest and all thoughts and opinions are my own.