Family Summer Holiday Essentials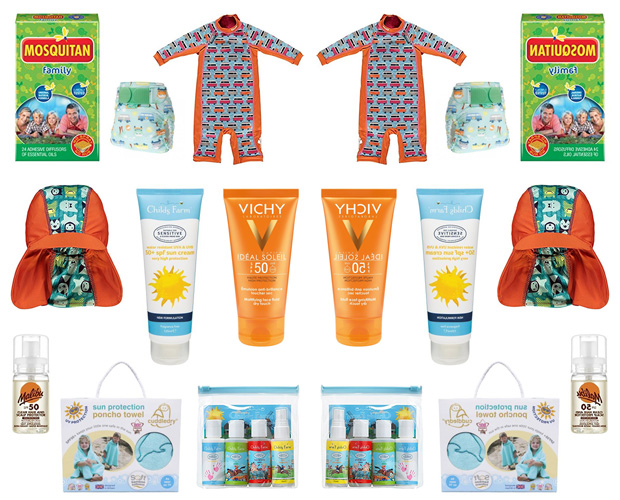 Family Summer Holiday Essentials
It's that time again — most of us are planning some summer getaways to enjoy some time off with our families while the weather is nice. Whether you're going for a weekend at the seaside here in the UK or are off somewhere more tropical and hot, there are some things that you need to keep yourself and the kids comfortable and safe in the sun.
In this post, I'm sharing some of my family summer holiday essentials that we take with us on summery adventures close to home or far away.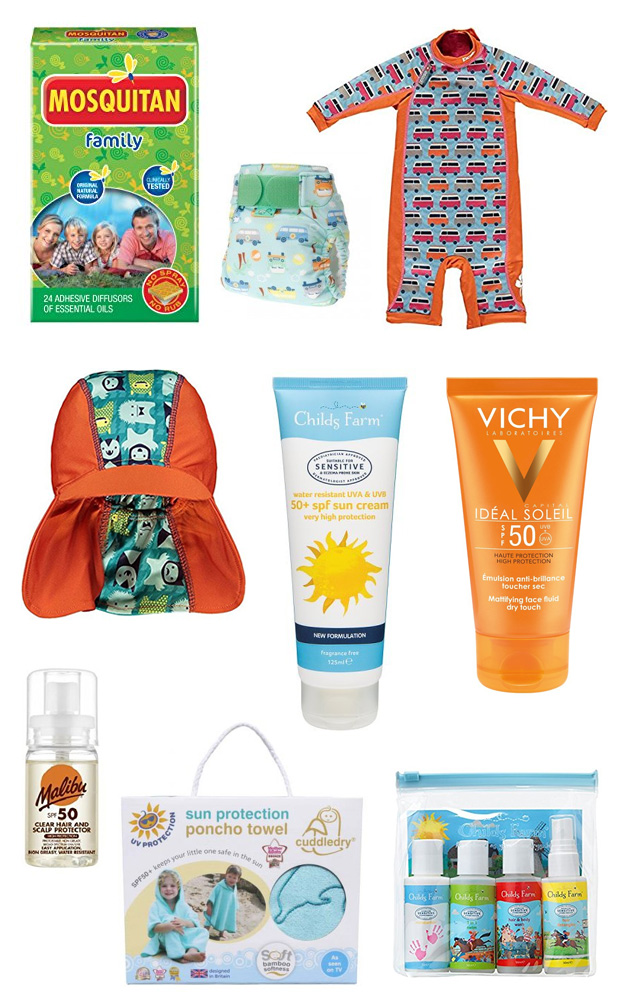 Mosquitan Mosquito Patches that are safe for the whole family to keep bugs away and skin free from bites. They last for up to 6 hours after being squeezed and are free from DEET. You can attach them to the skin or clothes and kids love them because they're essentially stickers. Buy from Amazon.co.uk.
A swim nappy for my youngest. We love our TotsBots swim nappy that we've had since my eldest was in nappies. It's really good quality and the fit is great too. There's a brand new range of patterns available this year which is extra fun! They're available to buy here.
UV-Suits for both girls for swimming and playing outside when it's sunny. All in ones, like this one, are great for younger children and two-part ones are better for toilet trained toddlers and older children.
Sun hats or caps are essential to keep the kids protected from the sun and hats with a legionnaires style design are the best choice as they protect the ears and neck very well too. Pop-In sun hats are a great choice!
Sun creams for the whole family. My husband and I love Vichy Ideal Soleil Sun Milk SPF 50 as it is not sticky at all. The kids have their own sun creams and my eldest daughter uses Childs Farm 50+ SPF Sun Cream which is great for kids who have sensitive skin or eczema. The Malibu Scalp Protector SPF spray is one of my favourite sun protection products ever and I buy it every year for myself and the kids. It's great if you don't have a hat or if your kids keep taking theirs off. It smells heavenly too!
A really clever baby and toddler product is the Cuddledry SPF50 Plus Poncho Towel that helps keep your little one protected from the sun after a swim. I wish they were available in larger sizes too as my girls have grown out of theirs now.
Swimming and wearing sun cream means more frequent bathing so if we're away somewhere, I make sure to back some miniatures of our favourite bath products to keep the kids' skin in a good condition. Childs Farm bath products work very well with my daughters' skin and they make a very handy travel set.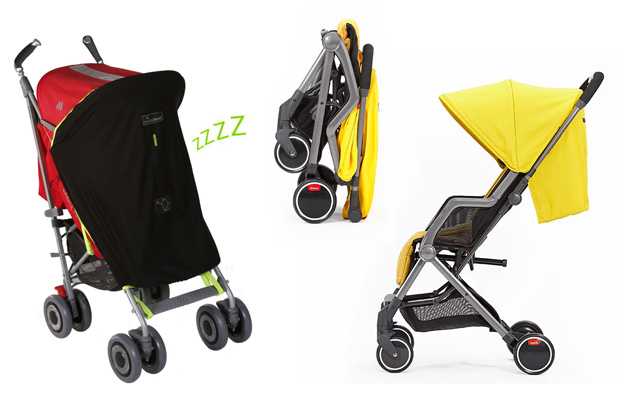 If your child is still napping or not able to walk very far, a good travel pram is essential. We have the brand new Diono Traverze compact stroller which is amazing! It folds up so compactly and it's so easy and smooth to fold and unfold in a second. Your baby or toddler can lay flat too which is great for young babies or napping toddlers.
If you're out and about in the sun with your pushchair, use a SnoozeShade sun protection cover to protect your baby and keep him or her nice and cool. It's completely breathable and works so well!
This post features some PR samples and many products that are not. I have chosen to include all the items myself.