Peter Rabbit Animation Series Book Review and Giveaway!
|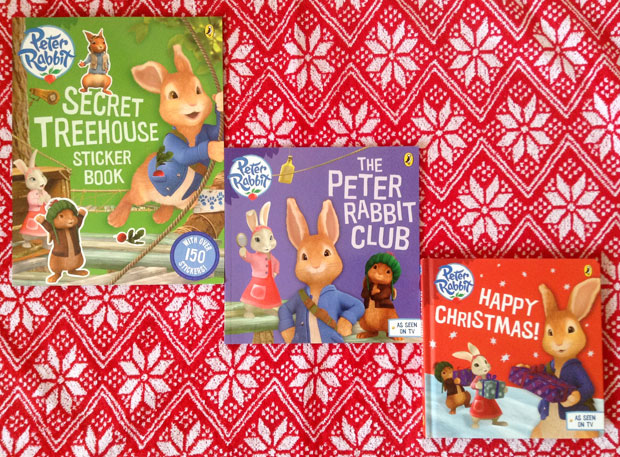 Peter Rabbit Animated Series Book Review and Giveaway!

The famous animal characters that Beatrix Potter created have been given new life recently as an animated series on BBC TV-channel CBeebies and now as books based on the TV-series, too. The classic characters are back in a much more modern version for today's kids. If your kids are fans of the TV-series, then they will love the books too!
I was sent three of the books for review:
Peter Rabbit Animation: Secret Treehouse Sticker Book
I love a good sticker book! I did as a child and I know that today's children love them too. The Peter Rabbit Secret Treehouse Sticker book is a lovely one. It is full of different activities on every page and has over 150 good quality stickers of different types. This book will keep kids busy for ages and provides
lots of fun and challenges! I would recommend it for children who can read on their own: so from 4-5 years and up to about 8 years. There are lots of other Peter Rabbit Animation sticker books available to collect.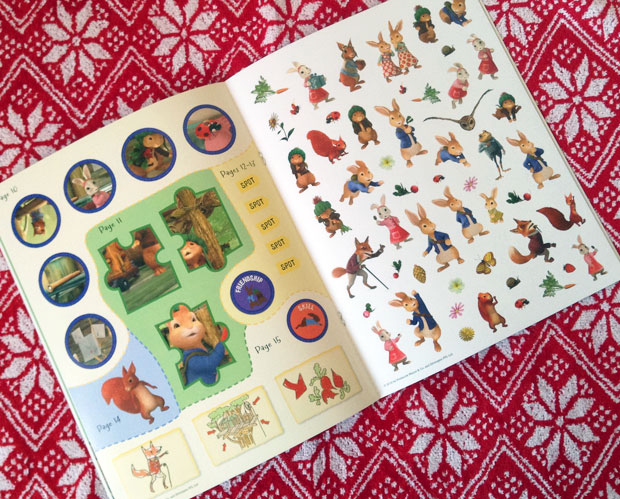 Peter Rabbit Animation: The Peter Rabbit Club
Peter, Benjamin and Lily are starting and adventure club! See what happens in this exciting book that I would recommend for children between 2 and 6 years old. Read it to the younger ones and let the older ones read by themselves. This book is a paperback one so very young readers will probably rip it but will still enjoy the story! There are more Peter Rabbit books in this format.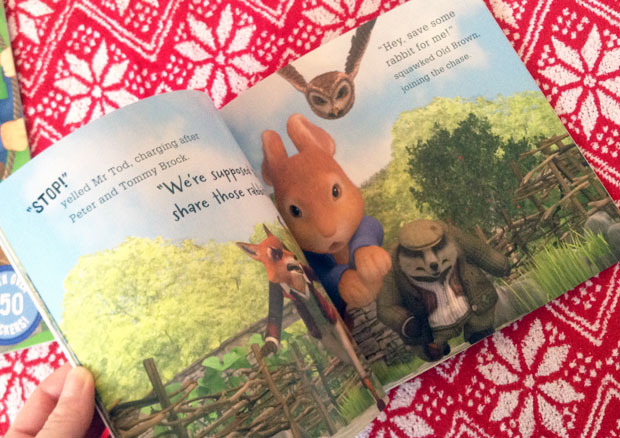 Peter Rabbit Animation: Happy Christmas!
This is my daughter's first Christmas book! She really likes it and she is only little. The thick, soft padded cover and the hard pages are perfect for small hands and she enjoys "reading" it over and over to herself, as well as me or her daddy reading it to her. It is also suitable for older kids because the story is exciting just like the one above. I would recommend it for children up to 6 years old. I really like the quality of this book! It feels quite indestructible! There are a few more board books in the Peter Rabbit Animated series.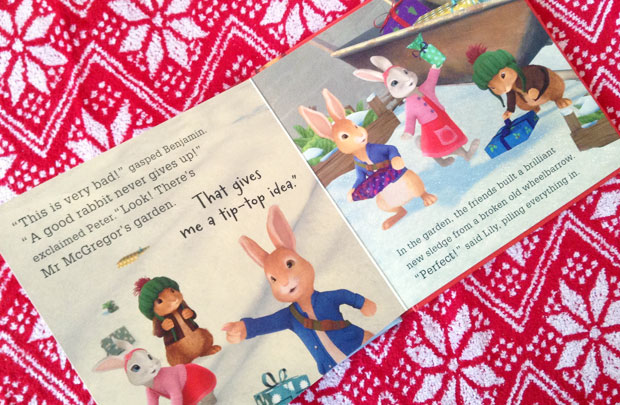 These books have an animated look – the pictures look just like they do on TV and if you like that kind of style then these books are for you. The kids who like the show will definitely love these books! Some people do not like it when classics are brought back in modern versions, but I like it because it is better than the classics being completely forgotten. By doing modern versions of classic books and stories, parents and children get to enjoy the same characters in different ways but still get to share the experience and stories.
If you'd like to be among the first to hear about exciting Peter Rabbit news (including fun, games, crafts and activities to enjoy with your family), you can sign up to the Peter Rabbit newsletter.

Peter Rabbit Animation Series Book Giveaway!
For a chance of winning a set of three books from the Peter Rabbit Animation Series, please enter using the Rafflecopter below. T&Cs apply. UK entrants only. Giveaway ends on Monday 8th December at 12:00 am GMT. We have one set of three books to give away. Good luck to you!