Pindaloo Review – The New Skill Toy
|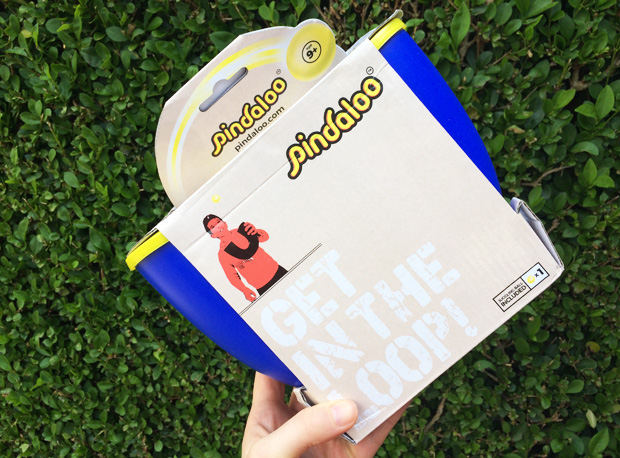 Pindaloo Review – The New Skill Toy

These days, it seems like most gadgets and even toys are electronic, rechargeable and connected to the internet. Pindaloo is not one of them. It's a new design-patented skill toy for children (from around 8-9 years) and adults to enjoy playing with as they develop some cool skills.
It's a simple toy — it's a rounded tube with two balls but it's quite genius and provides old-fashioned fun and a toy you can play with anywhere, anytime.
Check out this video to see the Pindaloo in action:
You start by simply looping one of the balls and once you've mastered that…
…you can start learning tricks by adding the second ball to the mix or a bit of juggling like in the GIF below:
This video below shows how to get started:
My two daughters are too young to use the Pindaloo as intended — they're 2 years old and 4 years old — but my husband enjoys playing with it and I'm starting to learn too!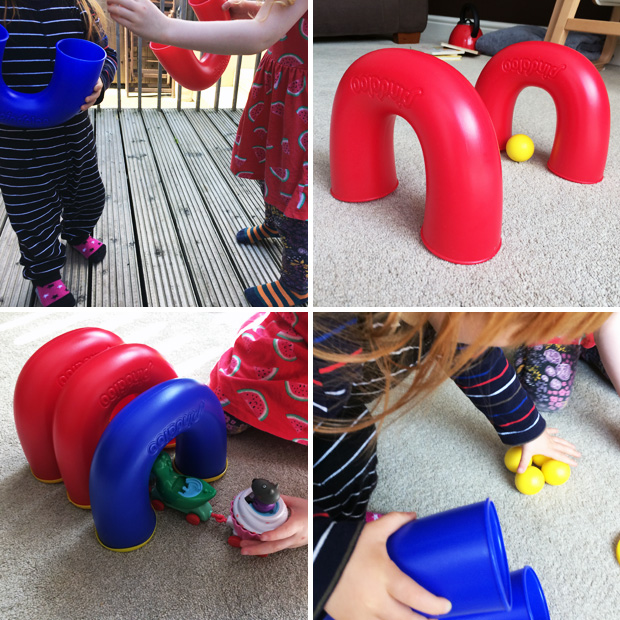 My girls have found loads of other ways to play with their Pindaloos though — they pretend they're bridges and tunnels for cars, fill them with lots of balls other small toys or use them as pouring jugs when playing with water outside. They keep coming up with new uses all the time which is lovely and when they're a bit older they can start working on their Pindaloo skills!
Buy your Pindaloo here on Pindaloo.com.
Samples provided for this review. As always, all my reviews are 100% honest and all thoughts and opinions are my own.