Pop Art Puzzle 1000-piece Jigsaw Puzzle from LKP
|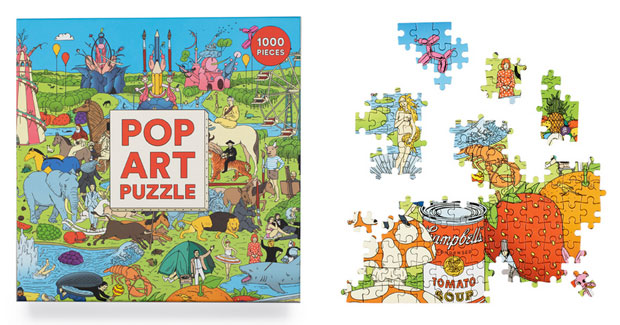 Pop Art Puzzle 1000-piece Jigsaw Puzzle from LKP
By now, you will probably know that jigsaw puzzles have been come a huge lockdown hobby for our family and it's a hobby that is here to stay. I've even started a Jigsaw Puzzle category here on my blog to make my jigsaw reviews and features easier to find.
When I spotted the Pop Art Puzzle on the Laurence King Publishing website, I was immediately drawn in by the bright colours and the Pop Art theme. I'm really into design and Pop Art is my kind of art style.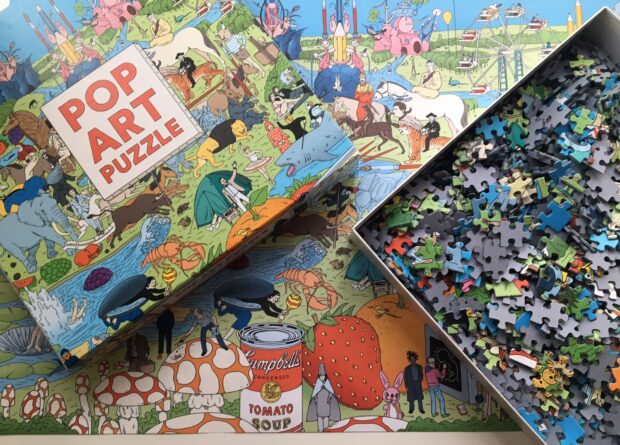 The wonderful new 1000-piece jigsaw features illustrations by London-based Andrew Rae who is an illustrator and member of the illustration collective Peepshow. He studied at Brighton University and has worked for clients all around the world in advertising, print, publishing and animation.
What I love about Pop Art is the simple style of illustrations and fun use of colour. This jigsaw puzzle did not disappoint. It's full of fun illustrations and the colours are very bright and vibrant.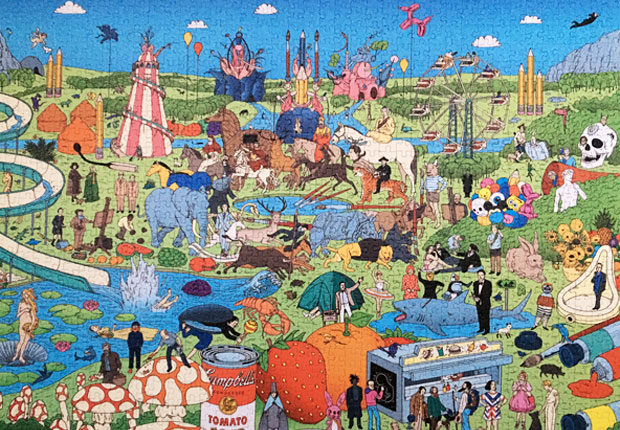 The jigsaw includes many fun references to famous Pop Art artwork and artists. Can you find Andy Warhol, Salvador Dalí, Frida Kahlo and Yayoi Kusama?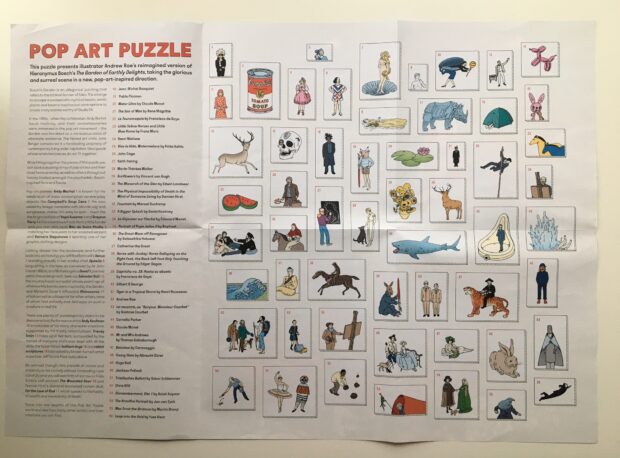 There are so many things to see and find – many that you'll know and maybe some new ones too. You get a poster with the picture included to help you build the jigsaw and on the back there's lots of information about the artsy things you can find in the puzzle. My favourite is the Campbell's Soup Can that Andy Warhol turned into a piece of modern art.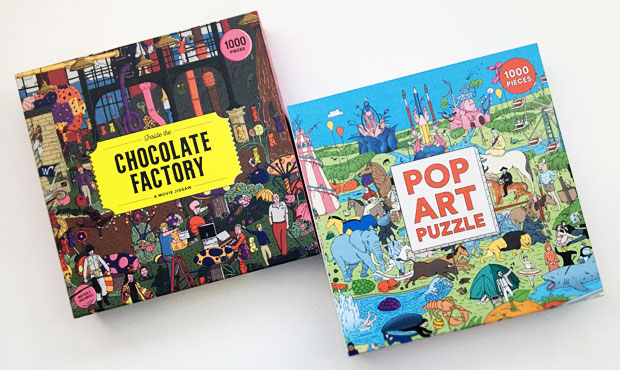 Laurence King Publishing is home to many brilliant 1000-piece jigsaws. Next up here on my blog, I'll review Inside the Chocolate Factory – A Movie Jigsaw.
Update: You can find that review live here now.
This item was gifted for this review. As always, all my reviews are 100% honest and all thoughts and opinions are my own.