Prestige Hampers Review | The Simply Delicious Hamper
|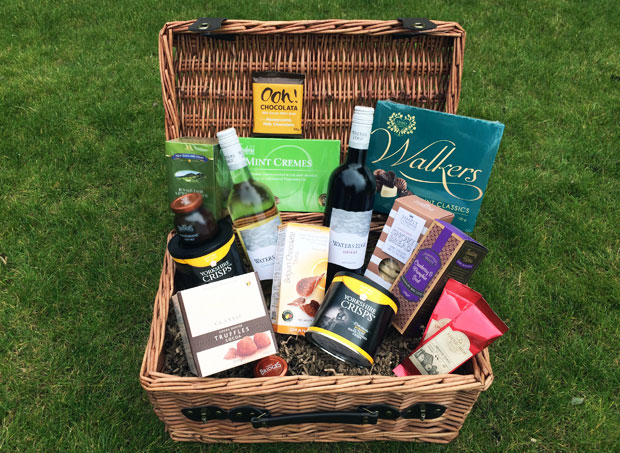 Prestige Hampers Review | The Simply Delicious Hamper
I love receiving a hamper as a gift! It's such a treat to have a big hamper full of goodies to enjoy with the family. One of the best places to find great hampers to gift to loved ones is Prestige Hampers — they have a wide selection of hampers to suit different tastes and occasions.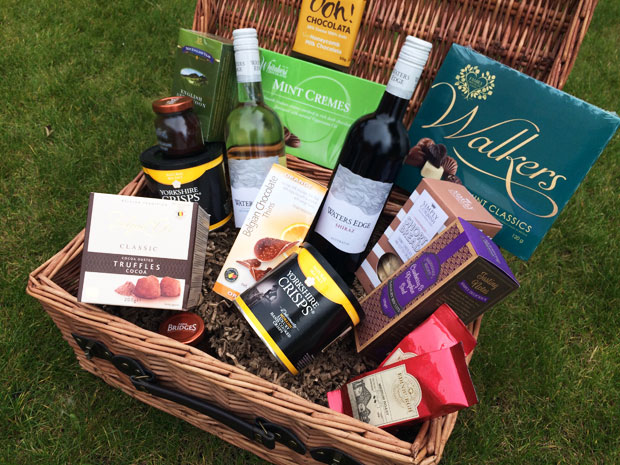 We recently enjoyed trying the selection of foods and drinks included in their Simply Delicious Hamper. I will be sharing all the details in this review.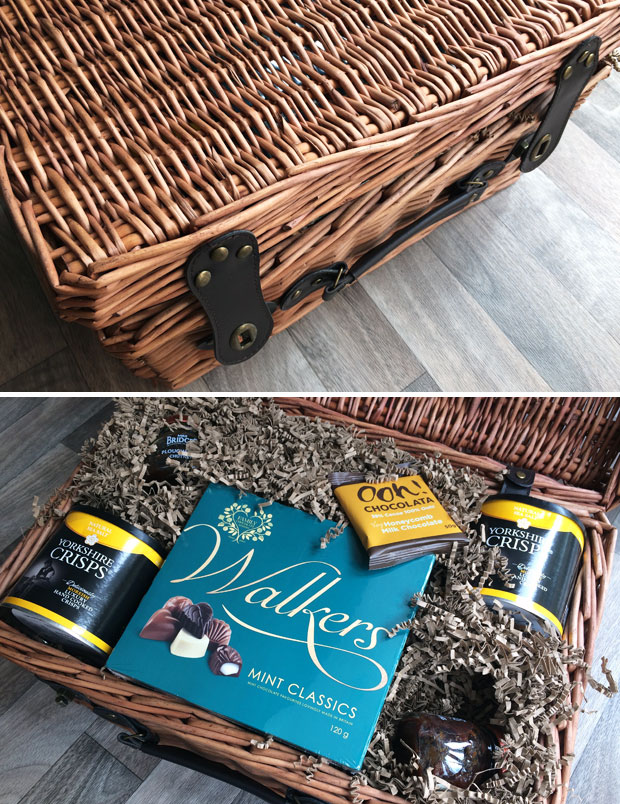 Let's have a closer look at the Simply Delicious Hamper. The hamper itself is large and sturdy so can be reused for storage after all the goodies have been eaten. It's really good quality! The hamper arrives with the food and drink items securely and neatly packaged inside with recyclable paper to fill any gaps and protect breakables.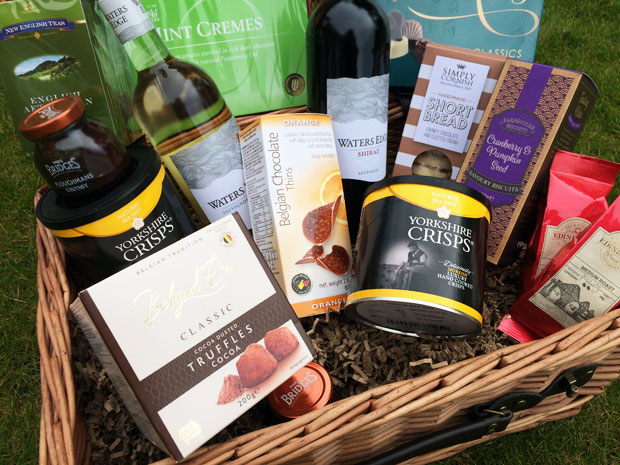 What's Inside this Hamper?
What's inside? Lots of yummy things! The selection in our hamper was slightly different to the list on the website but all pretty much equivalents — just different flavours or packaging sizes (2 smaller packages of some instead of 1 larger item, for example).
Here's what was in our Simply Delicious Hamper: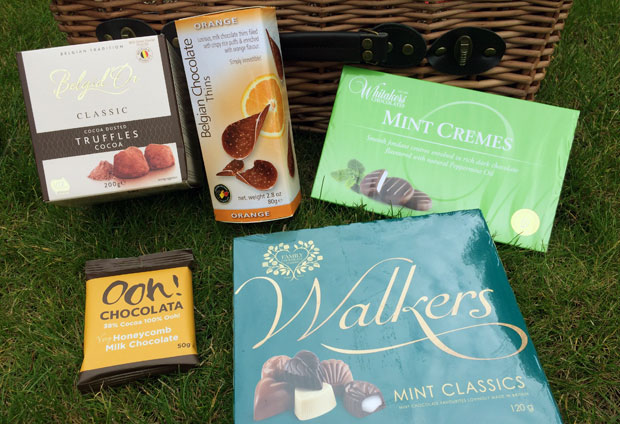 We are all chocolate lovers in this family so we were very excited to discover that a large proportion of the contents were chocolates! Included were a box of Walkers Mint Classics (dark, milk and white chocolates, all with yummy mint flavour), a box of Belgian Cocoa Dusted Truffles (so rich and delicious!), a packet of Belgian Chocolate Thins with Orange flavour (crispy and light and very tasty!), a bar of Ooh! Chocolata Honeycomb Milk Chocolate (interesting and very nice) and a box of Whitakers Mint Creams (refreshing and satisfying). The selection of chocolates was perfect for our family — some dark, some milk and our two favourite chocolate flavours Mint and Orange!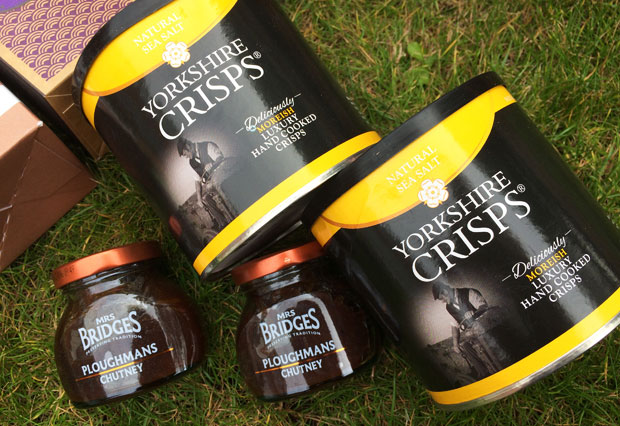 In our hamper, we found two tubs of Yorkshire Crisps which are so tasty and two jars of Mrs Bridges Ploughmans Chutney which completely transforms a sandwich. These two items make a perfect addition to a simple classic British lunch. We've been making cheese sandwiches with the chutney, served with the crisps on the side.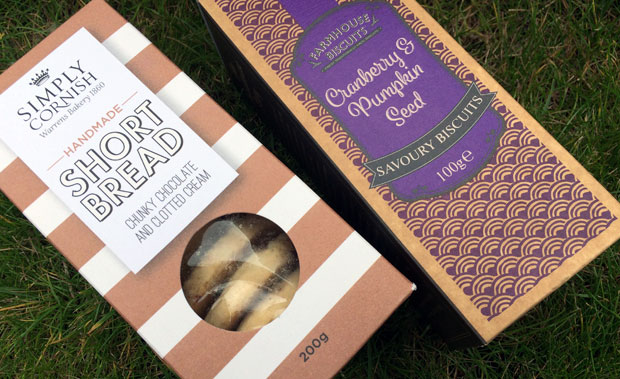 Biscuits & Crackers
There were two types of biscuits included, one savoury and one sweet. The sweet ones were Simply Cornish Handmade Short Bread with chunks of milk chocolate and clotted cream. These went down very well with a cup of tea for us adults and simply on their own for the kids. The savoury biscuits or crackers were Farmhouse Biscuits Cranberry & Pumpkin Seed Savoury Biscuits. Wow, these were amazing with cheese! Full of flavour and texture and the kids loved them too.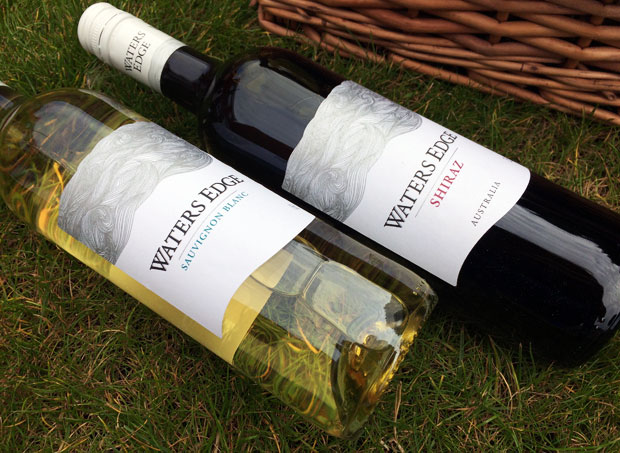 My husband and I both love wine and he prefers white and I red so it's great that you get both in this hamper! Sometimes, wines included in bundles is not the best but I was really impressed with both these wines from Waters Edge. They were very delicious and I'd look to buy these again.
You get a bottle of Chilean Sauvignon Blanc and an Australian Shiraz.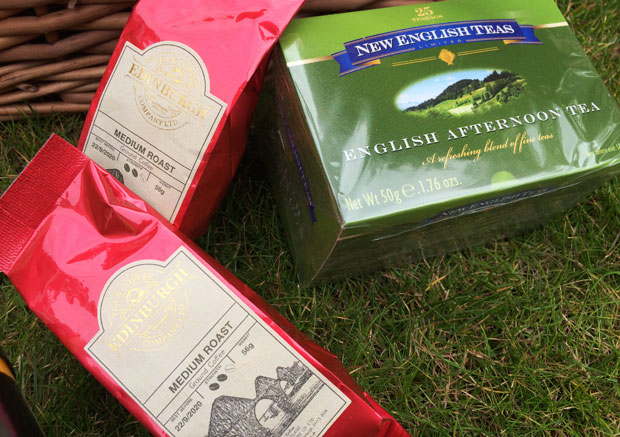 Of course, you need some tea and coffee to go with all the sweet treats from this hamper. Included with all the goodies, you get a packet of New English Tea Afternoon Tea bags and Edinburgh Tea & Coffee fresh ground coffee. Both great with something sweet or breakfast.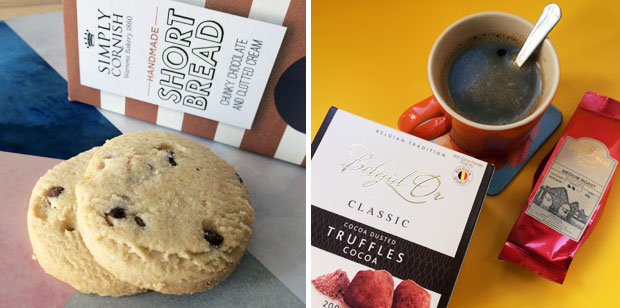 The whole family enjoyed sampling these goodies. What a brilliant hamper with an amazing selection of treats! It would be suitable as a gift for any occasion, to show a loved one that you're thinking of them.
Find this hamper and many more over at Prestige Hampers!
This hamper was kindly gifted for this Prestige Hampers Review. As always, all my reviews are 100% honest and all thoughts and opinions are my own.