Review & Giveaway: SENSSE Silicone Facial Cleansing Brush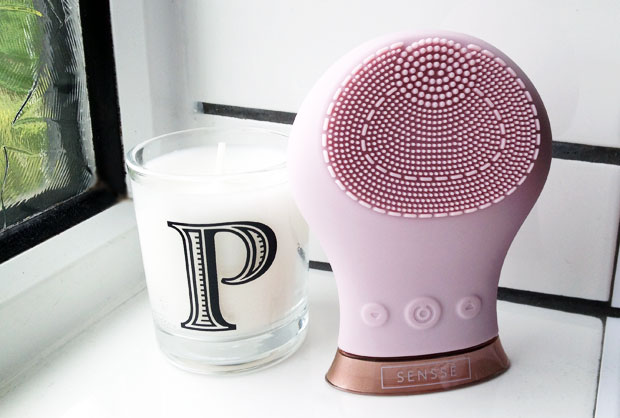 Review & Giveaway: SENSSE Silicone Facial Cleansing Brush
I've always been curious about facial cleansing devices that help exfoliate and cleanse your skin and now I've finally tried one! Before, I've used manual brushes, sponges and manual silicone facial brushes but, naturally, an electronic device can give better results.
The SENSSE Silicone Facial Cleansing Brush and Exfoliator is a gentle silicone exfoliating face brush that helps bring out more radiant and youthful skin.
With thousands of pulsations per minute, the brush gently removes dirt, oil, dead or dry skin and any makeup residue to cleanse your skin thoroughly leaving your face feeling clean and fresh. The brush also helps rejuvenate the skin and has two sides — the front for cleansing and the back for an anti-ageing massage to use post-cleansing.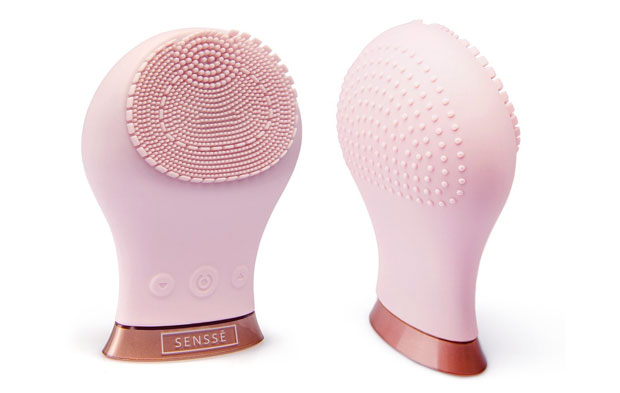 The device itself is very sophisticated and really easy to use. There are no parts that need replacing as the brush is made from hygienic BPA-free silicone and is rechargeable via USB. Medical grade silicone is gentle enough for all skin types and has inherent antibacterial and antifungal properties, making it the ideal material for a product like this one.
The SENSSE facial cleanser is easy to use anywhere as you don't need to plug it in and it's small enough to take with you anywhere. It comes with a glittery clutch bag to store it in. You can use it in the shower as it's water resistant up to 1m.
I always look for products to help exfoliate dull skin and add some radiance back into my skin — as a mum of two young children who don't sleep much, I don't get much sleep and very little time for myself. This is a product that even I can fit into my busy schedule!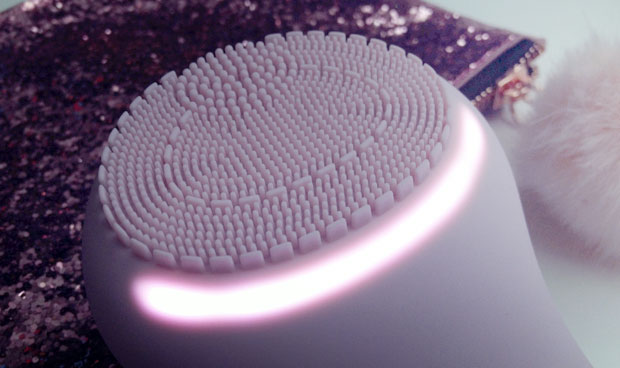 You use the SENSSE facial cleansing brush like this:
Remove any makeup.
Wet your face and apply your cleanser

—

I use the Biore Deep Pore Charcoal Cleanser.
Gently glide the brush over your face

—

forehead, cheeks, nose and chin

—

for 15 seconds on each area. Press the power button once when you're done to put the device on standby mode. The pulsation will stop and the LED light will glow while you do the next step.
Rinse and dry your face.
Apply your moisturiser and activate the anti-ageing mode by pressing the power button again and then use the back of the brush to massage your face, focusing on areas with wrinkles and fine lines.
The brush has six intensity levels and four bristle types. Three of these bristle types are on the front to cleanse hard-to-reach areas like the side of the nose and the fourth type is on the back to fight signs of ageing. The different intensity levels are there so that you can choose one that fits your skin type and preference and also to provide a gentler option for sensitive areas like under the eyes.
Other features include a built-in timer — the pulsation pauses every 15 seconds to remind you to move onto another part of your face. The battery life is really good too — you can use it up to 180 times from just one charge. The device shuts off after 3 minutes of inactivity to save battery life, too. I also love that it can stand up on its own, making it easy to store in your bathroom.
I love this little device! After just one use, my skin felt baby smooth and so soft. It's really easy to incorporate into my routine and I can even use it whilst looking after the kids. I just take the device into the playroom and massage my face whilst the kids play. There's no excuse! It feels lovely on my face and my skin feels so clean and pampered after use. I definitely recommend this item for anybody looking for a bit of pampering that's realistic to fit into a busy lifestyle. It only takes a few minutes to use but the results are great! I can't wait to see the long-term results too.
Buy yours from Amazon or enter my giveaway below for a chance to win one!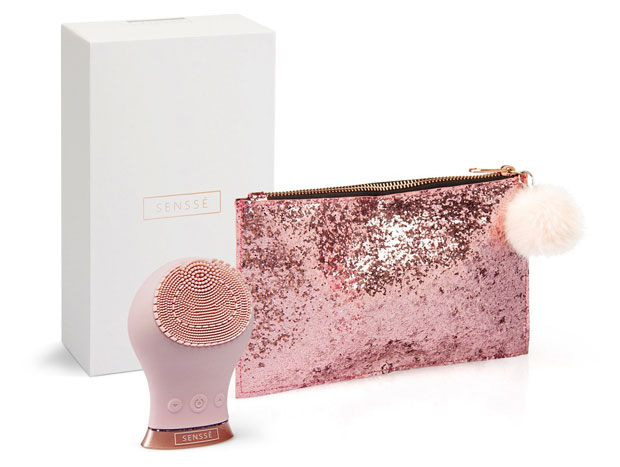 Win a SENSSE Silicone Facial Cleansing Brush and Exfoliator 
I was sent this item for this review. As always, all my reviews are 100% honest and all thoughts and opinions are my own.