Save My Knickers Review & Discount Code | Blood Stain Remover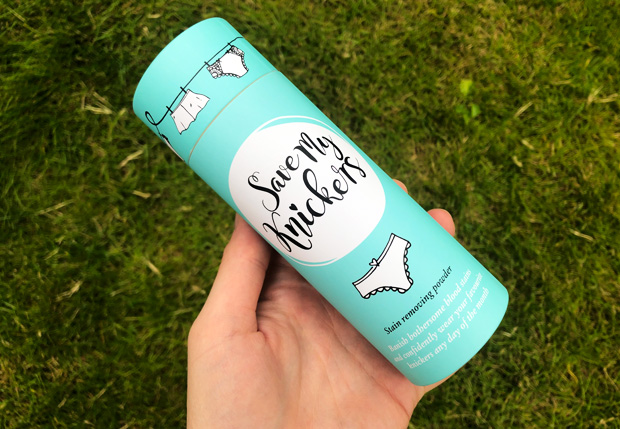 Save My Knickers Review & Discount Code – Blood Stain Removing Powder
Periods are inconvenient in many ways and one of the things that is annoying to have to deal with is blood stains – either from being surprised by the arrival of your period or from having heavy periods and leaks.
I have very heavy periods and leaking onto clothes and bedding is sometimes part of this. This has improved a lot since I discovered period pants that I use in combination with reusable menstrual pads / CSP for good protection. I pretty much only own black underwear so staining knickers is not a problem for me but I know it is for lots of people.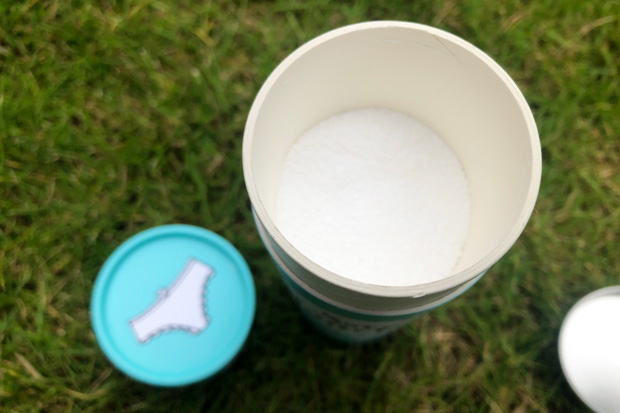 Not to worry though, Save My Knickers is here to the rescue! Save My Knickers is a blood stain removing powder that takes away the worry of stains from your periods and it comes with a 100% happiness guarantee too!
Save My Knickers is made from Sodium Percarbonate, Sodium Chloride, Sodium Carbonate and Amorphous Silica and comes in recyclable packaging.
How to use Save My Knickers
It's super easy to use. All you need is Save My Knickers, a teaspoon, a cup and some fresh cold water.
1. As soon as you can after seeing the stain, use a teaspoon to cover the entire stain with a layer of Save My Knickers.

2. Half a teaspoon at a time, add cold water until the powder becomes a grainy paste.

3: Then gently rub the paste into the stain using the back of the teaspoon. Don't rinse off.

4: Roll up your knickers up and put them in cold water in a cup to soak overnight.

5: Wash as usual.
It's safe to use on all colour-safe fabrics and works best on new stains as soon as possible. If you have a very stubborn stain that doesn't come out after the first treatment, then you can do a second application before washing.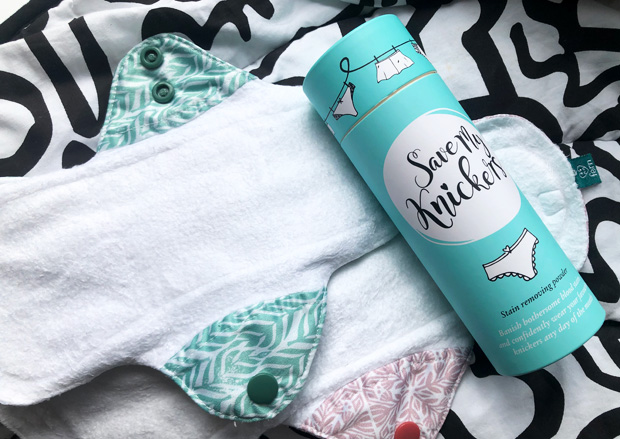 Using Save My Knickers on CSP
As I mentioned, I don't have any problems with staining on black pants but I do use CSP and some of the pads are white. Two of my favourite brands for slimness and comfort are Fern CSP and Bare & Boho CSP. They're both brilliant brands but both white and very prone to staining, especially if you don't rinse them straight after use (which I don't have time to do 10 times a day).
I had some brand new pads from Fern that I was hoping to keep white and stain-free this time and I'm pleased to say that Save My Knickers has helped me do this.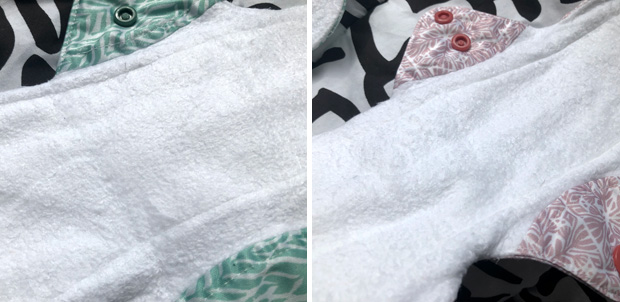 The pads that you can see in the photos in this blog post had been used and were stained after rinsing in cold water. Perfect for putting Save My Knickers to the test. I did the above steps as recommended but on the pads instead of knickers, washed as usual and they came out bright and white like they'd never had a drop of blood on them.
I'm so impressed and will keep using Save My Knickers to save my white CSP and to treat any potential stains on bedding or clothing too.
Save My Knickers can also be used to treat other blood stains so is a handy product to have available at home for all households.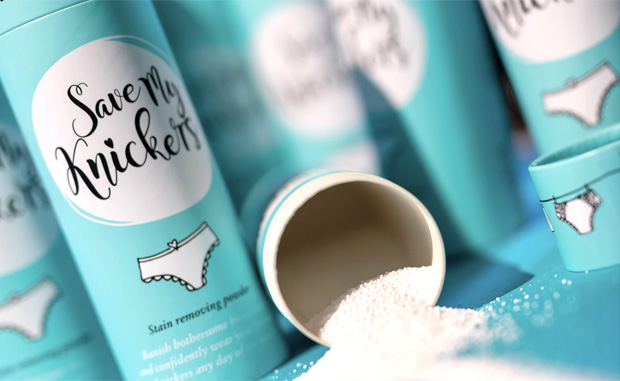 Where to buy and Save My Knickers discount code
Buy your tube of Save My Knickers here and enjoy 10% off with my code "PETRA".
I received a sample of this product to try out for this review. As always, all my reviews are 100% honest and all thoughts and opinions are my own.