Sending Gifts with Parcelgenie – Review
|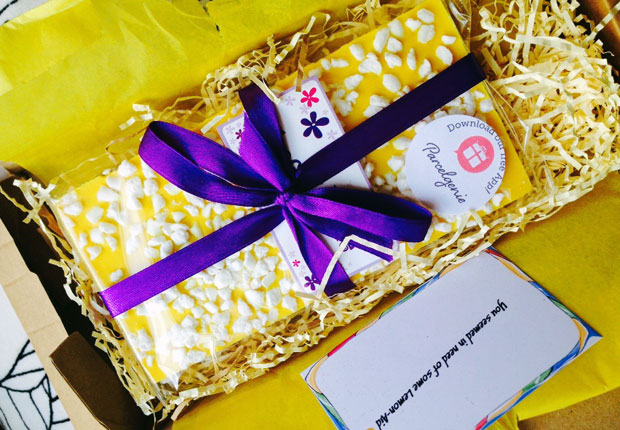 Sending Gifts with Parcelgenie – Review
Parcelgenie is an app that's been around for a while. It lets you send small gifts to your loved ones very easily and very quickly. Now there's an even easier way to send gifts by simply using the new Parcelgenie texting service. We'll have a look at both ways of ordering gifts and what the actual gifts are like in this review.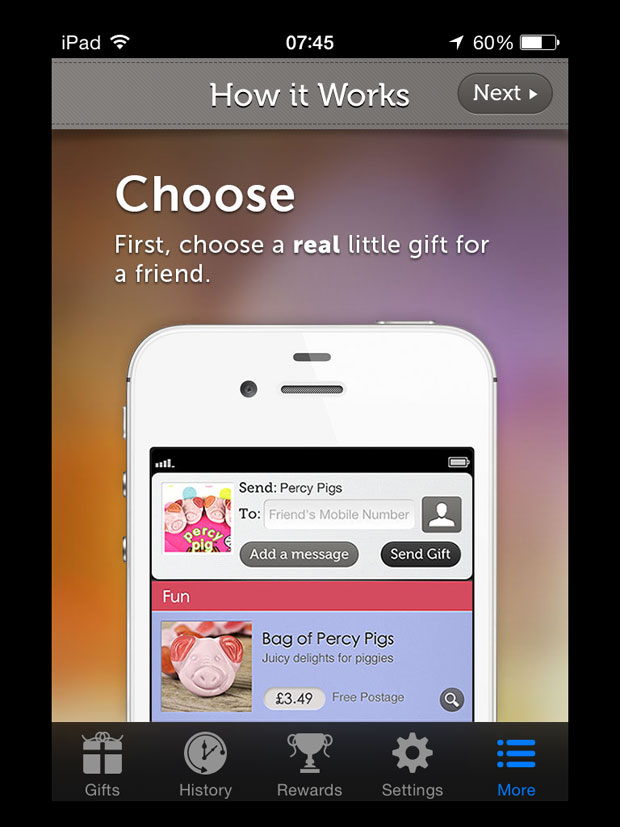 The App
The app is really easy to use. You browse the great selection of small gifts and pick which one you'd like to send. The prices range from £2.49 to £8.49, including free postage. When you've chosen your gift, you add your friends mobile phone number and get the option to personalise a message to go with the gift.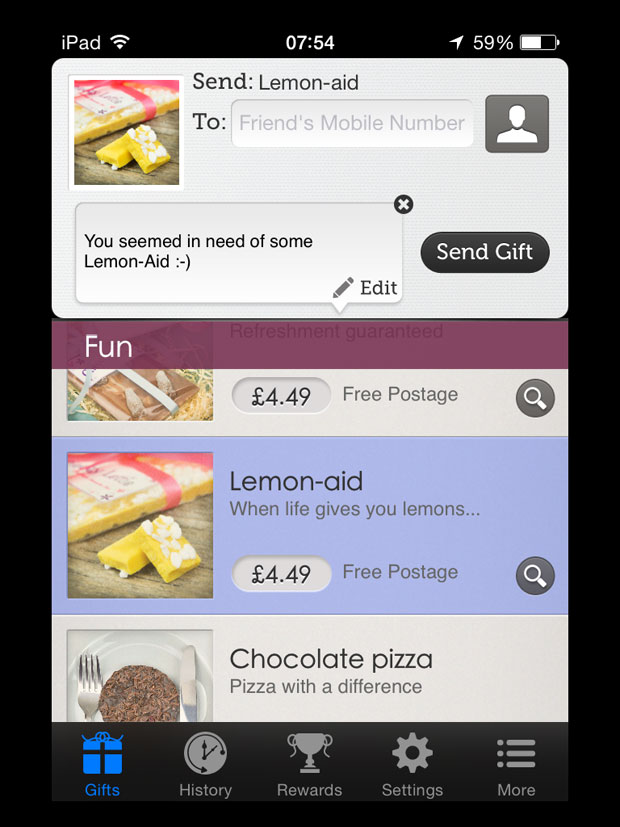 Then you pay for your gift by PayPal, credit card or debit card. After that Parcelgenie will text your friend asking for an address to send a gift from you. In the app, you can see the gifts you have sent (and received) and their status, so you know when they are on their way.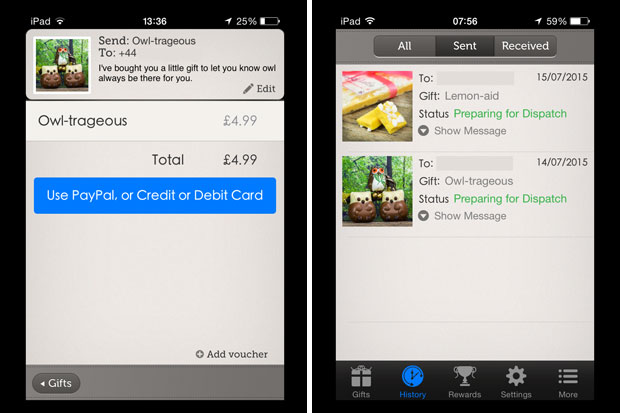 It's a very user-friendly and well designed app. If you don't want to get the app or don't have a smartphone or tablet, the texting service might be for you. Read on…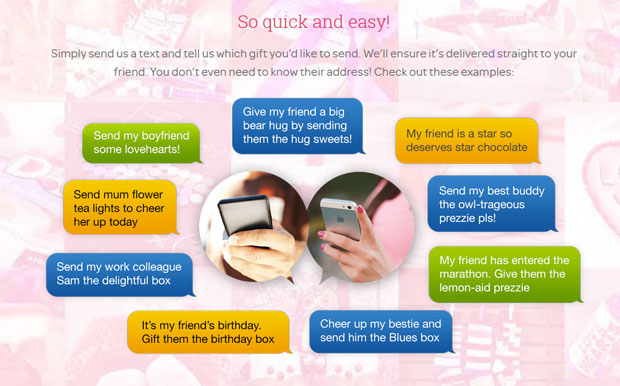 The Texting Service
When using this service, there's no need to download an app and you don't even need a smartphone. You browse the gifts on the website and text Parcelgenie to let them know who you want to send a gift to and which gift you've chosen. After you've paid for the gift, they then text your friend to ask them for their address so that they can send the gift from you. Easy!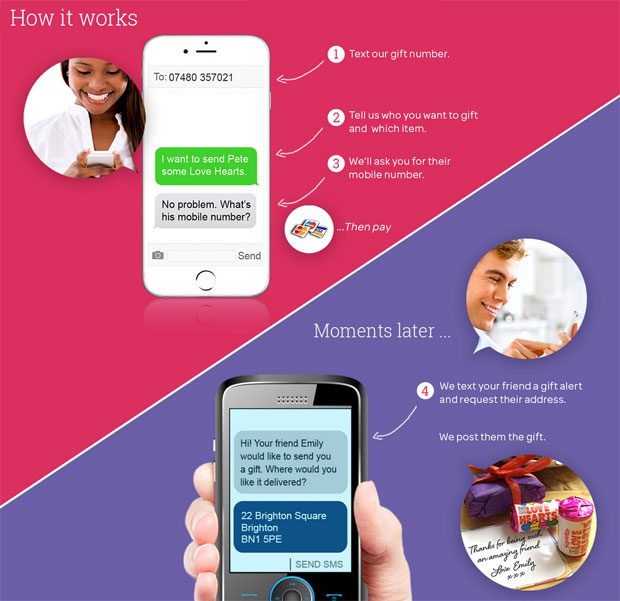 When using the texting service, you can choose from the 10 gifts below. They are all vey cute!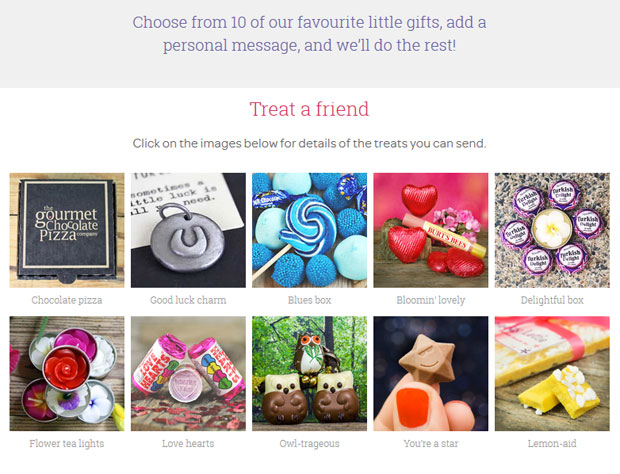 The selection is not as big as on the app (yet) but there's another bonus — first-time users of the texting service will automatically get 50% off their first gift.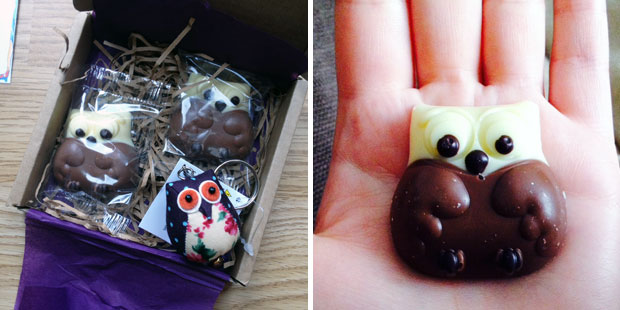 The Gifts
Since I'm trying out this service for this review, I ordered the first gift for myself. I love owls so I chose this cute set of two chocolate owls and an adorable keyring (that goes with one I already have). The gift is called "Owl-trageous".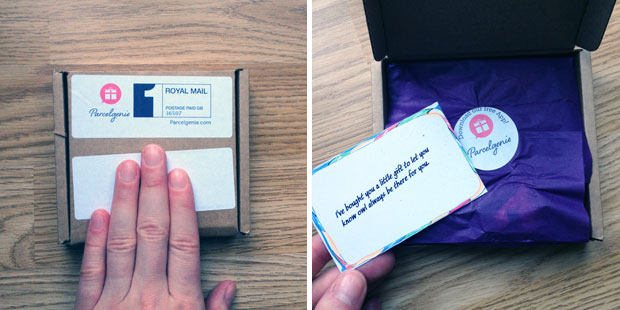 The parcel fit through the mailbox and arrived the day after ordering — very fast service! The gifts inside the parcel were so beautifully wrapped in purple tissue paper and laid carefully on a bed of shredded brown paper — like a bird's nest. A Parcelgenie sticker held the paper together and there was a small card with the message printed on it. The chocolate was yummy!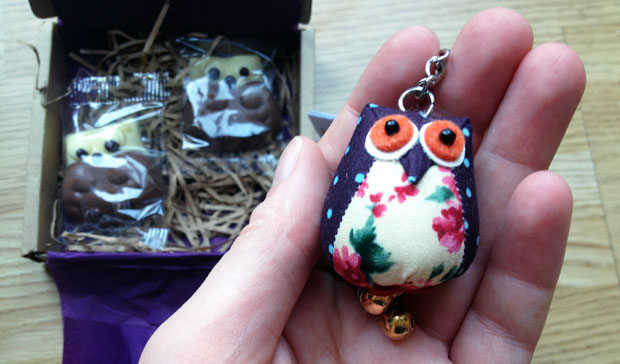 I ordered the second gift for my husband and went for the "Lemon-aid" gift which is a large lemon meringue flavoured chocolate bar. It arrived a couple of days after the order was placed and again, the parcel was small enough to fit through the mailbox.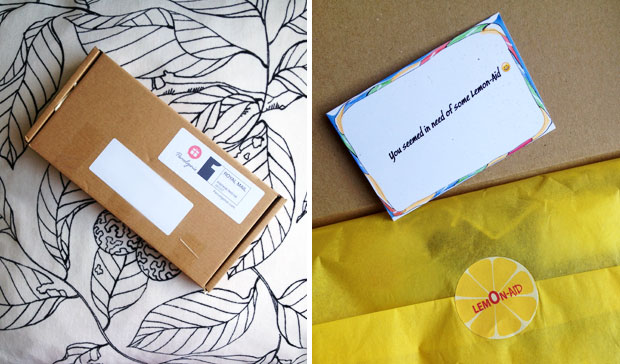 The chocolate bar was even more beatifully wrapped than the owls. It was laid on a bed of shredded yellow paper, placed carefully on the top wrapped in a thick and silky, bright purple ribbon and all of it wrapped in sunshine yellow tissue paper. Even the sticker to hold the paper together looked like a lemon and had the word "Lemon-aid" printed on it. With the gift, there was a card with the message on it. It's truly an impressive gift!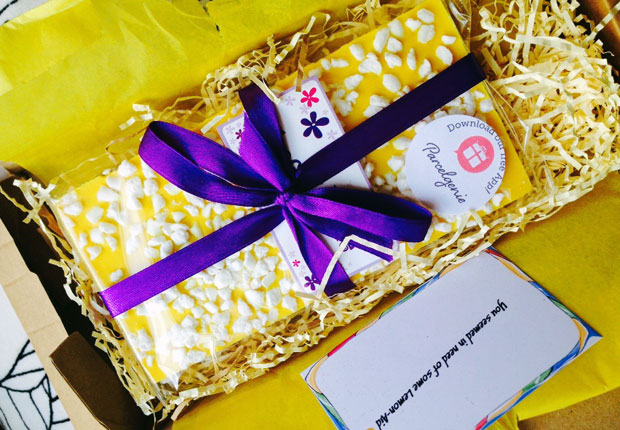 Parcelgenie really pay attention to detail and go the extra mile to make the gifts look absolutely beautiful. Imagine getting one of these in the post to make you smile on a busy or tough day! What a wonderful way to show your friends and family that you are thinking of them.
Read more about Parcelgenie here, get the free app here or use the texting service here — remember that you currently get 50% off your first gift when using the texting service!
I got to try this service for free for this review. As always, all my reviews are 100% honest and all thoughts and opinions are my own.