SPF Products from NIVEA – The Last Weeks of Summer
|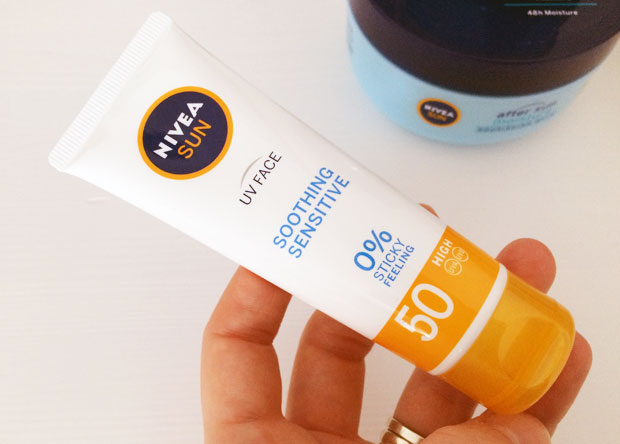 SPF Products from NIVEA – The Last Weeks of Summer
We are coming to the end of summer and hopefully we still have a few weeks of decent weather ahead of us. September can be lovely too! With sunshine and warm weather comes the need of sun cream to protect your family's skin. We've been testing a few products from NIVEA's Sun range which I will share in this blog post.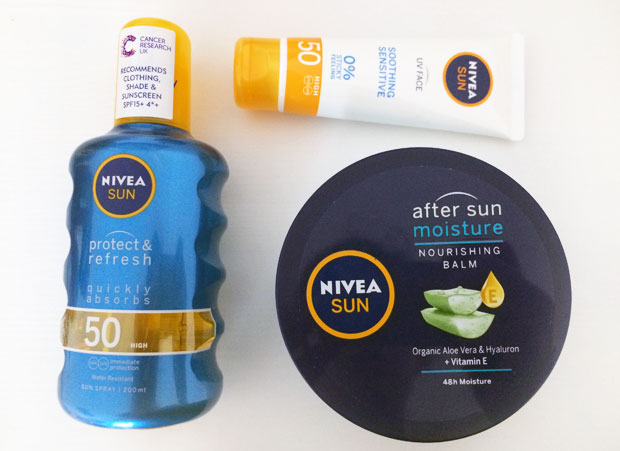 New Sun and SPF Products from NIVEA
NIVEA UV Face Soothing Sensitive Sun Cream SPF 50+
I like to use specific face creams with SPF to avoid my skin breaking about and love this new unscented sun cream from NIVEA. It's a light and hydrating formula suitable for sensitive skin. It helps soothe irritations and reduces the feeling of tightness in the skin. It provides Ultra Spectrum Protection (protects from UVA / UVB induced skin damage and High Energy Visible Light effects, such as premature skin aging) and is not greasy after it's absorbed into your skin. It's an eye-friendly formula too which is great as many sun creams cause my eyes to water.
NIVEA Protect & Dry Touch Invisible Sun Spray SPF 50
This is also a light and non-greasy formula that absorbs quickly. I love the 100% transparent formula that doesn't leave any white marks. This product provides highly effective and reliable UVA/ UVB protection with immediate effect and is extra water resistant too. It comes in a spray bottle for easy application and it feels nice on the skin. Perfect for the whole family!
NIVEA After Sun Moisture Nourishing Balm
We're very careful in the sun so don't burn which means we don't usually use any After Sun products. This one is a cooling formula that offers 48 hours hydration and instantly relieves signs of sun-stressed skin with organic hyalauron and aloe vera. It absorbs quickly and feels lovely and cooling on the skin without leaving any sticky residue. My skin feels soft and smooth after using this. I love that it's a balm formula in a tub instead of a liquid. It's easy to apply and easy to get all the product out to not waste any and to recycle the packaging when done.
We're really happy with these SPF Products from NIVEA and we will keep using them this summer and beyond.
These products were gifted to me as I'm part of Nivea Family. As always, all my reviews are 100% honest and all thoughts and opinions are my own.