Spring Cleaning Tips, Hacks & Essentials
|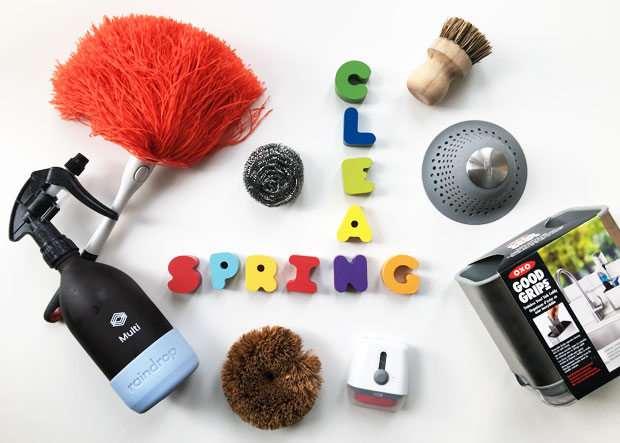 Spring Cleaning Tips, Hacks & Essentials
Spring is here which is wonderful! With spring comes the task of tackling the big spring clean and cleaning all those areas that we have been ignoring over the year…
Spring cleaning can be very satisfying with the right tools and tricks (and some good tunes or an audio book) and it feels so nice when it's all done and your house is fresh and clean.
In this post, I'll be sharing some of my spring cleaning tips, hacks and some great products to help you tackle the grime and the mess too.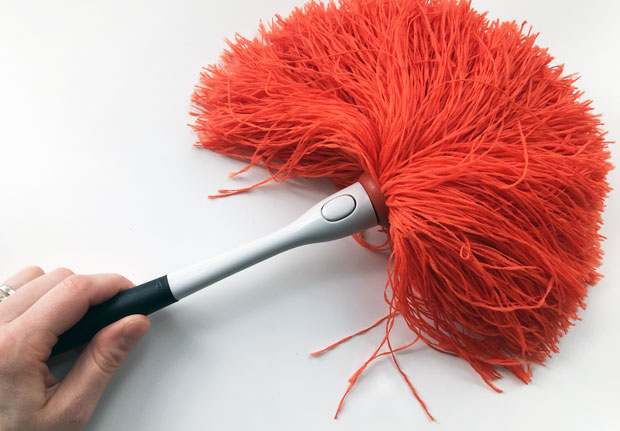 There are lots of classic spring cleaning jobs that most of us remember to do: washing the windows, cleaning the skirting boards, cleaning on top of cupboards, lifting furniture to vacuum underneath, deep cleaning the oven and maybe even giving the mattresses a clean.
Using good tools for some of these jobs will make it so much easier and save you lots of time. Make sure you have a duster for hard to reach areas and the right kind of scrubbing tools to tackle the oven! For the oven, I highly recommend checking out Iron & Velvet Oven Cleaner which is an extra strength formula that tackles burnt-on food very well. OXO makes a grill cleaning brush that looks perfect for cleaning the oven racks.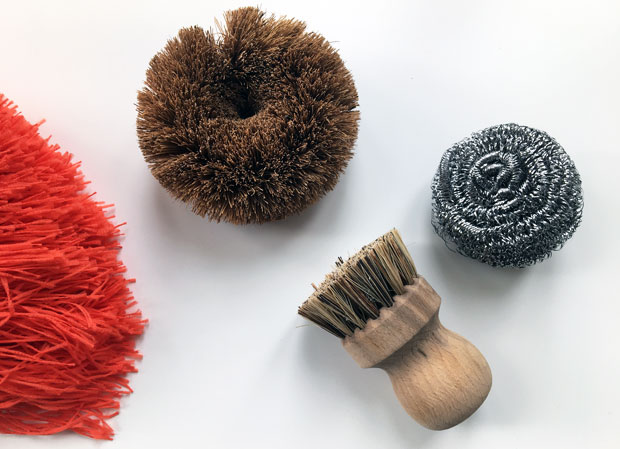 We have wooden blinds in our living room and they are quite annoying to clean but I have used our OXO Microfibre Delicate Duster to gather most of the dust, then I wiped each slat with a microfibre cloth and a little bit of polish to get the last bit of dust and add a bit of shine.
For the windows themselves, I love using Iron & Velvet Apple & Mint Glass/Mirror Cleaner which is a zero waste cleaning product that works so well! For general surface cleaning around the house I use another zero waste cleaning product; Multi by Raindrop.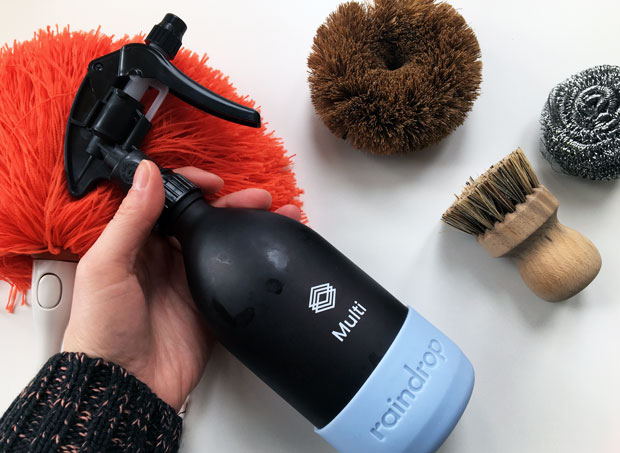 Then there are things that people forget about or ignore perhaps. When was the last time you cleaned your laptop or computer? Use the Sweep & Swipe Laptop Cleaner from OXO to help you with this. The retractable brush us ideal for cleaning the keyboard while the other side has a microfibre screen cloth to keep the screen spotless. If you have a PC, dust it and vacuum the fan area too which is often full of dust (this can cause the machine to overheat).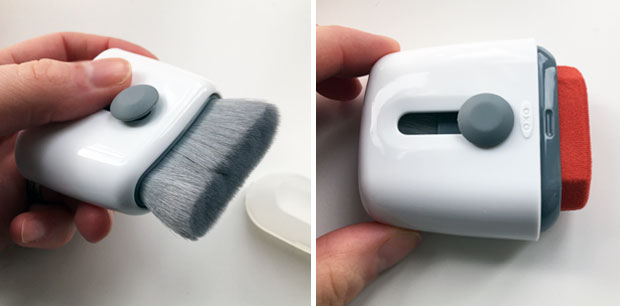 Spring is also the perfect time to wash blankets, cushion covers and curtains from around the house too. Check the weather forecast and if it's going to be sunny, get some home fabrics washed and dried in the sun.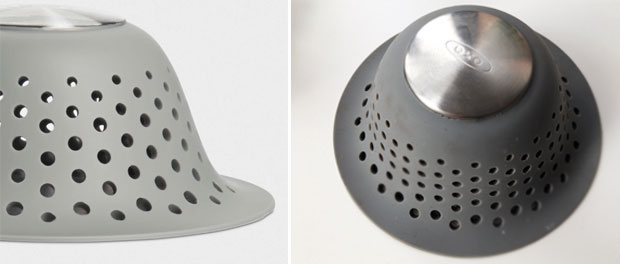 Make it Easier for Future Clean-Ups
One of my favourite things to make life easier is to help your future self. When it comes to cleaning you can do this by avoiding some messes happening in the first place.
Most of us don't enjoy cleaning the plug holes of our bath, shower and sinks but it's a job that needs doing every now and then. If you or your family members have long hair, the plug holes often get clogged up with these which makes the job a lot harder. Prevent the hairs from going down the plug hole in the first place with a product like the Silicone Shower & Tub Drain Protector from OXO so that future plug holes cleaning jobs will be quick and easy (and much less disgusting!). If you keep hairs out of the drain, you should be able to just pour a bit of bicarbonate soda and vinegar (or lemon juice) down the drains, let it fizz up then rinse away with hot water. Much easier!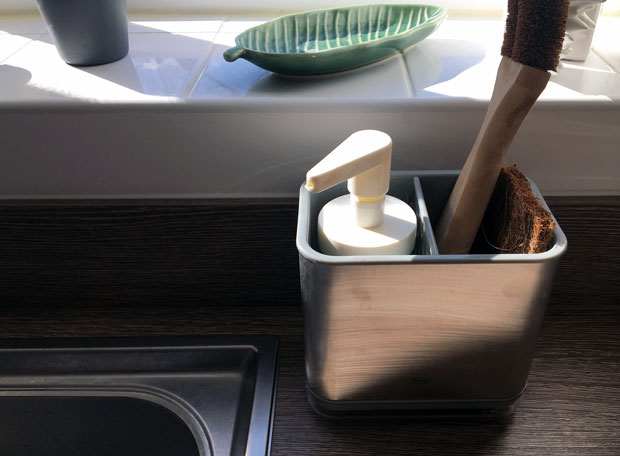 It's also important to keep the everyday areas easy to clean by decluttering your home and using clever solutions to make life easier. The sink area is one of those problem areas for me. Soap/washing up liquid always drips down the side of the sink and brushes and sponges look messy drying on the side (and leave a puddle or hard water stain). My solution to keeping this area tidy and easier to clean is a sink caddy organiser (also from OXO).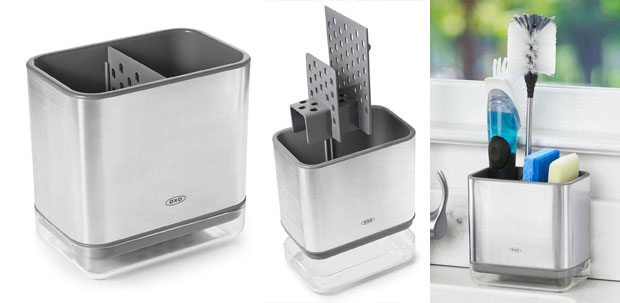 This stainless steel one keeps sponges, brushes etc. dry and organised. There's a ventilated, removable divider which ensures sanitary drying and a built-in tray with a pour spout that catches the water for easy drainage. So much neater and with everything organised like this, it's much easier to wipe down the sink.
Hope these tips have helped if you're about to tackle spring cleaning your house!
This post features some gifted samples from OXO and Raindrop.