Starting a Num Noms Collection
|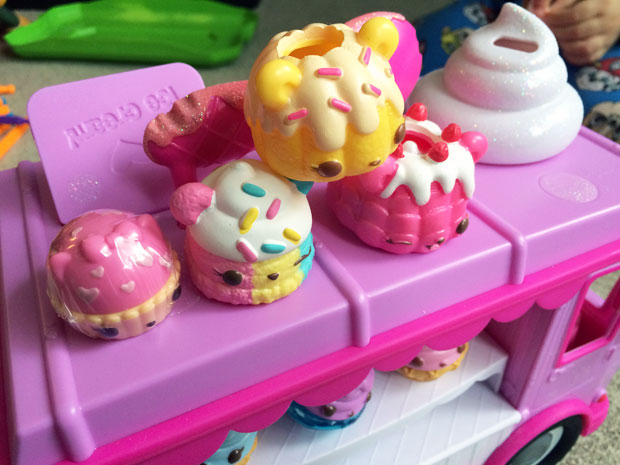 Starting a Num Noms Collection
The girls and I have looked at Num Noms in store many times and we've all thought they were adorable and fun. We all have a sweet tooth and like the idea that the characters are sweet treats. They're lovely and colourful too!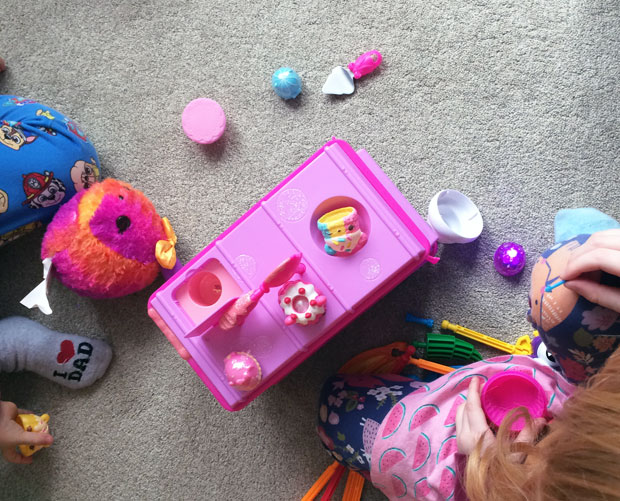 What are Num Noms?
Num Noms are collectible characters that are made to resemble food and they are scented to smell like them too. There are soft and squishy outer ones called Nums and they can nest on top of Noms which are inner, hard-shelled characters with different features. They can be motorised, light up or be filled with flavoured lip gloss, for example.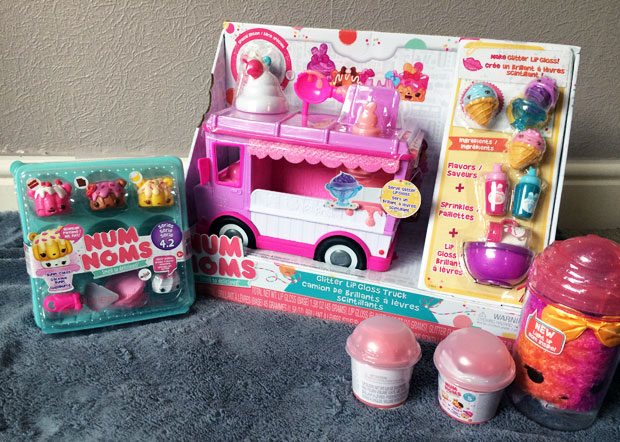 When a Num Noms bundle arrived in the post, my two daughters were so happy! We now have a few Num Noms products:
1 x Num Noms starter pack
2 x Num Noms mystery packs
1 x Num Noms Lights Surprise in a Jar
1 x Num Noms Glitter Lipgloss Truck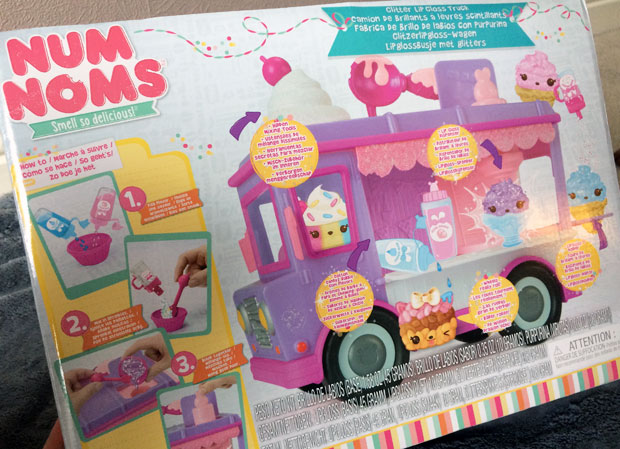 The Num Noms Glitter Lipgloss Truck looks like an ice cream truck and includes everything you need to make your own flavoured lip gloss. The set includes two brand new flavours (Cotton Candy and Birthday Cake) and also a new character, Trio Scoop, glitter sprinkles, mixing tool with spatula, ice cream shaped containers for your lip gloss creations and a collectors menu.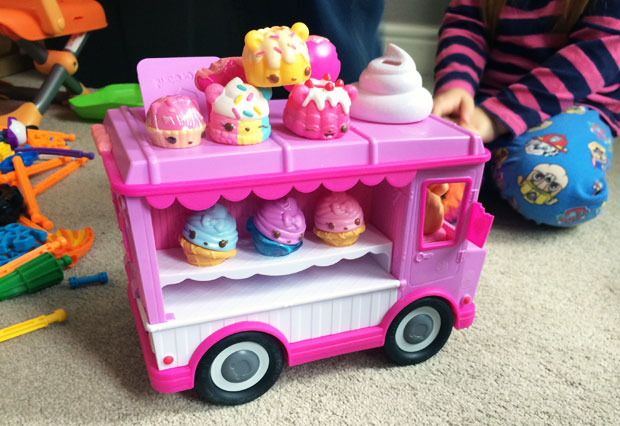 The idea is that you mix your flavours together to make your own lip glosses, then scoop it into the truck where you can dispense the product into your Nom lip gloss sundae container — just like soft serve ice cream.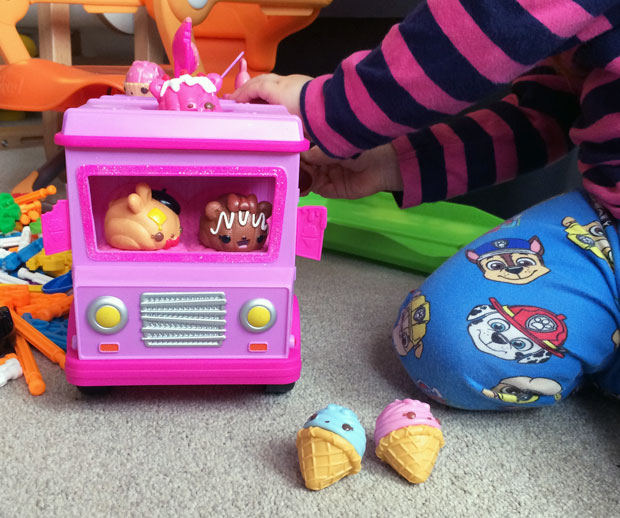 My own daughters are only 2.5 and nearly 5 years old and they're not really interested in using lip gloss themselves yet, so I've put the ingredients aside for now and they're just enjoying playing with the fun truck and their Num Noms characters. They love smelling the lip glosses that were included in the sets though and I'm sure older children would love making their own lip glosses.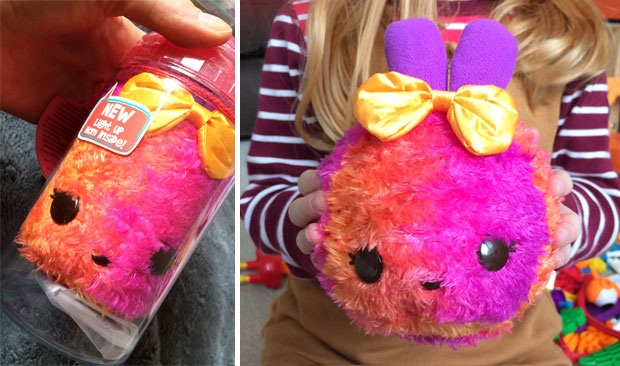 We also have the Num Noms Lights Surprise in a Jar (Triple Berry Icy). It's a soft huggable toy that comes squished into a smoothie style jar and includes a Num Noms Light too. The character and the Light are scented, in this case like Blueberry but there are other options available too. The jar can be used to store your Num Noms or you can squish your plush toy back into it when not in use.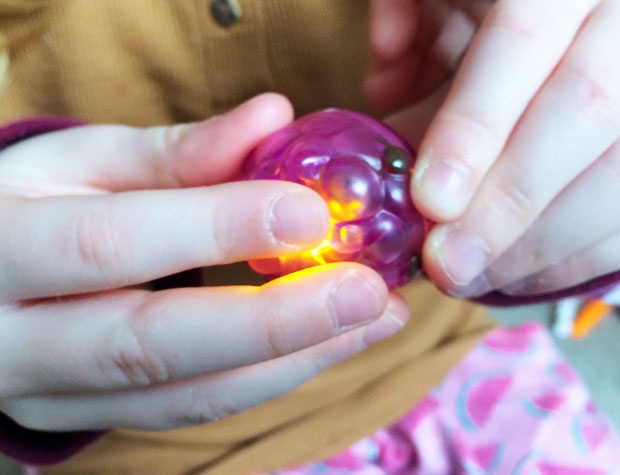 The girls have definitely become fans of Num Noms now! They especially love all the little characters but the truck is a huge hit too!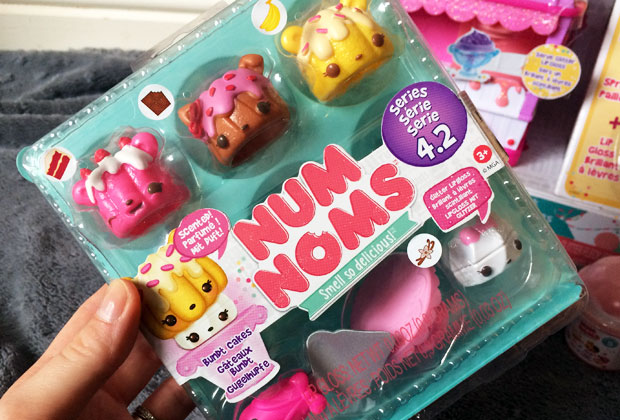 Num Noms are available from Smyths, The Entertainer, Argos and all other good toy retailers.
These products were sent to us for this review. As always, all my reviews are 100% honest and all thoughts and opinions are my own.