Strawberries & Cream Popcorn for Wimbledon and Beyond
|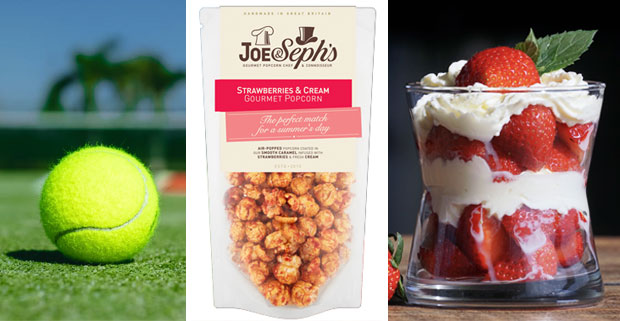 Strawberries & Cream Popcorn for Wimbledon and Beyond | AD
When you hear the word Wimbledon, your thoughts might go straight to Strawberries & Cream before even thinking about tennis – that's how much the dessert and the tennis tournament go hand in hand!
The link between strawberries and cream is thought to have started in 1509 when Cardinal Wolsey served them at a banquet. After that it became the go to dessert for the tennis matched Wolsey hosted at Hampton Court Palace.
Fast forward a few hundred years to 1877 when the first Wimbledon tournament was held. From the very start of Wimbledon, strawberries and cream were served to the visitors. It makes sense due to the history of this dessert and the fact that June and July are strawberry season here in England.
During the Wimbledon Tournament, a staggering amount of hand-picked juicy and sweet strawberries from fields nearby are provided by the local farms. The classic way to serve the delicious, fresh strawberries is with pouring cream – a simple but scrumptious combination.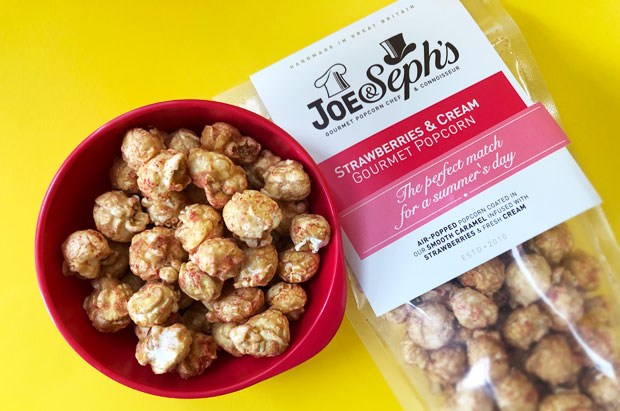 Keep up this summery flavour combination with gourmet popcorn from Joe & Seph's. Their Strawberries & Cream gourmet popcorn are inspired by the iconic Wimbledon dessert duo and packed with lots of flavour. These wonderful bites of British summer are made with fresh double cream, real strawberries and buttery caramel, and the popcorn are perfectly air-popped as always. What a fab way to capture the essence of Wimbledon and British summertime.
You could even use the Strawberries & Cream popcorn to make a Wimbledon inspired dessert. You could layer whipped cream, the popcorn and lots of strawberries beautifully in glasses. Yum!
Collaboration.