StriVectin SD Advanced Intensive Concentrate Review
|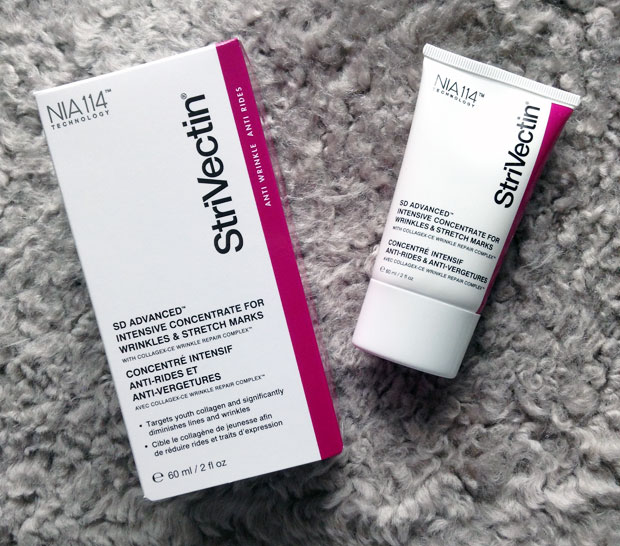 StriVectin SD Advanced Intensive Concentrate Review
This is a dual purpose cream that can be used as an anti-aging face cream or a stretch mark cream. When used as a face cream it visible reduces the appearance of fine lines and wrinkles and used on the body it diminishes stretch marks. It's a powerful and unique cream with a special ingredient called Collagex-Ce Complex™ that enhances collagen levels and makes skin more youthful.
StriVectin's patented technology (NIA-114™) nourishes the skin to make it healthy and radiant and also protects it against environmental damage that contributes to premature aging.
As a face cream, you apply is on your cleansed face twice daily, avoiding the eye area, and gently massage it in, focusing on wrinkle-prone areas. As a stretch mark treatment or prevention cream, massage into the problem area twice a day and massage until absorbed.
This cream is available from LookFantastic for £56. It's quite expensive but the tube is large and a little goes a very long way, especially when used as a face cream.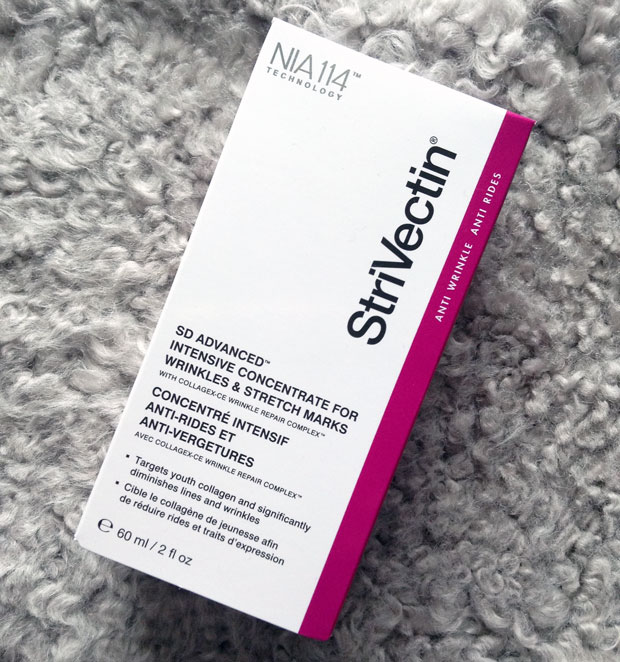 As I'm currently testing other stretch mark products from LookFantastic, I've chosen to just use this on my face at the moment.
The cream is really rich and hydrating. I use it in the evenings because it takes quite a while to absorb and I like to give the cream time to work its magic overnight. It's almost like a facial spa treatment that you can do at home while you are sleeping. In the morning when I wake up, my skin feels so nourished, looks plump and has a healthy, subtle glow. My skin looks smoother, younger and my fine lines look reduced. You cannot tell that I've not slept a full night for 17 months and I have actually been asked for ID a lot more often in the past few weeks since starting to use this cream so something is working. I will be 28 years old later this year so someone thinking I might be under 18 is a compliment, especially when I'm so sleep deprived.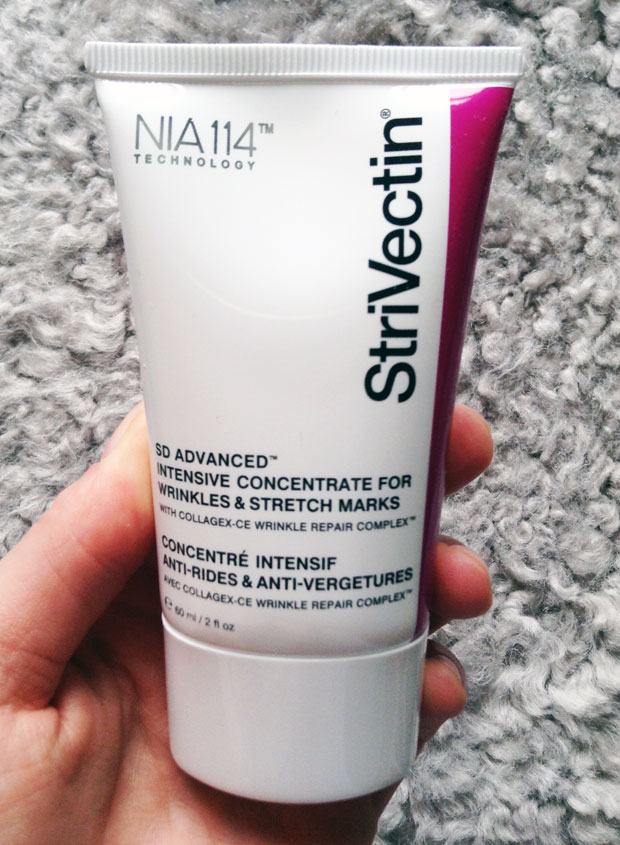 StriVectin SD Advanced Intensive Concentrate for Wrinkles and Stretch Marks Serum is a truly pampering cream that gives you very quick results. I love my new bedtime routine, massaging this in and waking up with skin that looks healthier, younger and well rested.
I was sent this cream for this review. As always, all my reviews are 100% honest and all thoughts and opinions are my own.