Sudocrem Changing Room Awards + Win a Changing Bag Worth £58
|
Sudocrem Changing Room Awards + Win a Changing Bag Worth £58
When you're a parent, it's so important to have good changing facilities available when you're out and about. As soon as my eldest daughter was born, I made a mental map of the best places to change her when we were in town or out somewhere else and, of course, I would always go for the best one that was near. Cleanliness, practicality and comfort are essential but unfortunately, you're not always near a good changing room.
Luckily, this month Sudocrem are back with their Changing Room Awards which has been designed to recognise the best changing rooms around the country as it can be a real nightmare to find suitable facilities to change your babies and children in. The campaign was created to highlight the very best changing rooms Britain has to offer.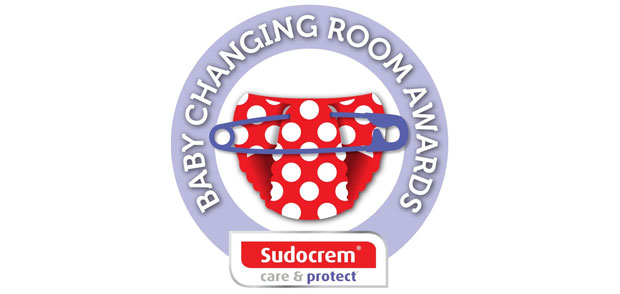 It's now five years after Sudocrem launched the first Baby Changing Room Awards and sponsored the National Childbirth Trust Baby Change App. Britain's leading nappy cream brand is once again pioneering the way and have a new category to recognise the importance of Changing Places toilets for disabled children.
In the UK, there are 800,000 disabled children but only 1058 Changing Places toilets to meet their needs. This means that parents like Laura Rutherford, whose son Brody, 5, suffers from GDD, epilepsy, hypermobility and hypotonia, is forced to change her son on a toilet floor.
"Life beyond a baby changing table when your child is doubly incontinent means constant exclusions when you go out as a family. It's heart breaking for us as parents and this is an issue that will sadly become harder and harder as he grows up. He is different not less. Time for change."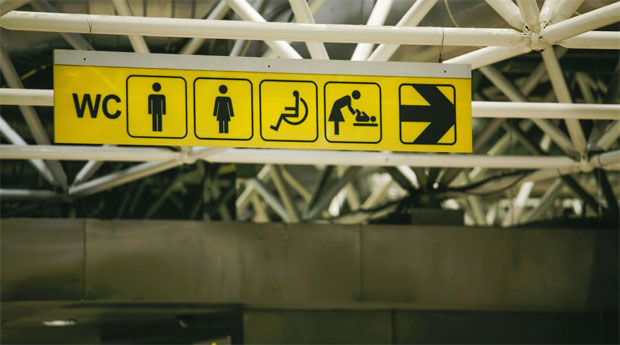 Since 2012, Sudocrem has campaigned for change with a brilliant award scheme to recognise the importance of good nappy changing facilities. Past winners have included Mothercare, John Lewis, Sainsbury's and the National Museums of Scotland.
Mothercare and John Lewis are two of my personal favourites too and now also the refurbished ones in Meadowhall, Sheffield.
"From day one, we wanted to show that baby changing rooms are important and often over-looked. We're proud that our campaign has been recognised and won the OTC Marketing Award 2017. Now we're ready to tackle the issue of facilities for disabled children by working with the charity PAMIS (Promoting A More Inclusive Society) to highlight the Changing Places facilities that organisations such as Arsenal Football Club have put in to make a difference to a wider range of people. It's all about inspiring people by setting a good example." – Sudocrem
There are three categories for this year's award scheme:
Baby Changing Room of the Year
Dad's Changing Rooms
Changing Places Toilet (in association with PAMIS)
Jenny Miller CEO of PAMIS explains:
"We are thrilled that Sudocrem have recognized the needs of children with complex needs as they grow too large for baby changing facilities. Children and young people who require these facilities are often prevented from taking part in their communities by the simple things that we take for granted. In 2007 we cofounded the  Changing Places Consortium and campaign to develop accessible facilities for the most disabled people in the UK. The Sudocrem award scheme is a great idea and we're confident it's going to make a big difference!"
Nominate your favourite changing room for the award:
If you would like to nominate a changing room for the award, then let Sudocrem know which facility, why you want to nominate it and preferably include a photo. Enter on Facebook or via the Sudocrem website or by emailing competitions@satellitepr.com.
Entries will be judged by the NCT, PAMIS and Sudocrem. The closing date for entries is 31st March 2018. The winning facilities will receive an engraved plaque. Everyone who nominates their favourite facilities will also be entered in to a prize draw for the chance to win a short break at a family friendly hotel. Terms & Conditions apply.
Win a Gorgeous offering BabyMel Frankie Tweed Changing Bag worth £58.00!
For a chance to win one of these gorgeous changing bags, nominate one of your favourite changing rooms as specified in the section above, then enter via the Rafflecopter below. Terms & Conditions apply. UK Entrants only. The giveaway will end on the 31st of January 2018.
Collaborative Post.