Summer Fun with Waboba Outdoor Toys
|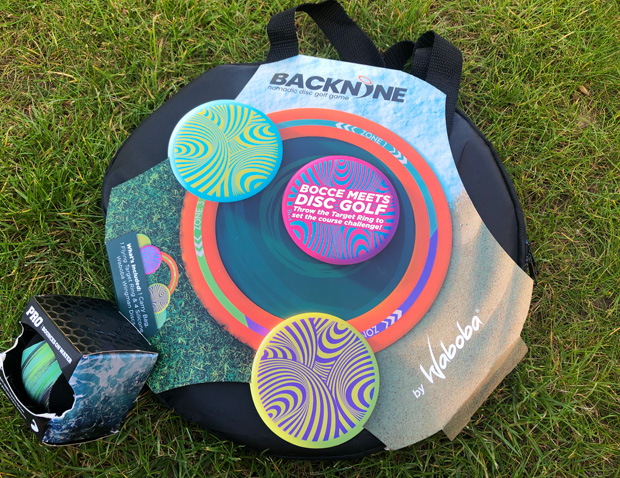 Summer Fun with Waboba Outdoor Toys
Summer is here and that means we're spending a lot more time enjoying the outdoors and the warmer and sunnier weather. We have a couple of new Waboba outdoor toys to enjoy together as a family and this blog post is all about them.
Waboba began in Sweden (just like I did!) back in 2005 with their invention of the original ball that bounces on water and have since been committed to creating more products that are fun and unique and bring people of all ages together to play together outside. Waboba products are available from lots of UK retailers now too and in 70 countries across the world.
The two Waboba outdoor toys that we have are the new Backnine game and the Pro Water Ball.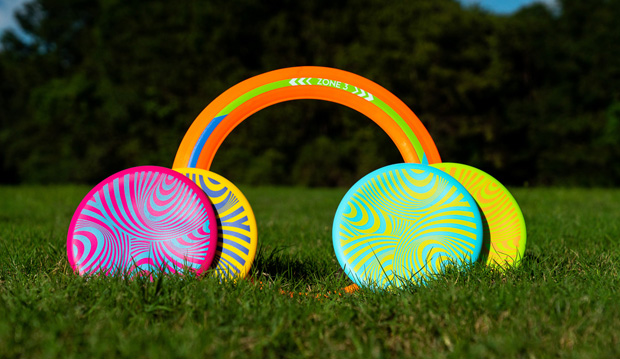 Backnine is a game that combines frisbee and golf. You throw a flying target ring to set the course challenge and then each player throws a wingman disc to land on or inside the target ring with the least amount of throws.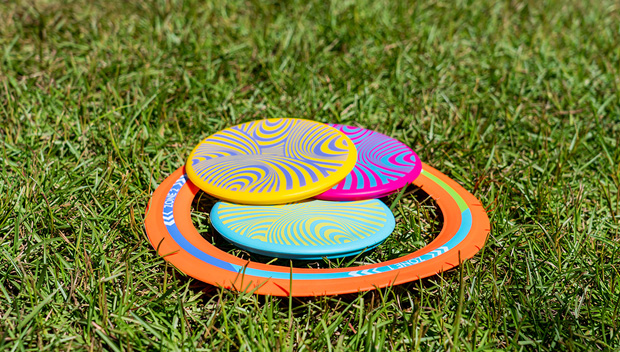 There are a few different ways to play which you can explore in the instructions that come included. You also get a scorecard on one of the pages of the instructions.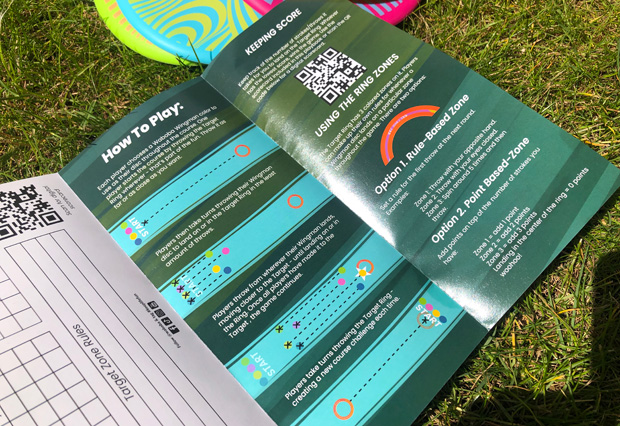 It's a great game to play with friends and family! It's lots of fun and easy to take with you to picnics in the park or on family camping trips. I love that it comes with a handy storage and carrying bag.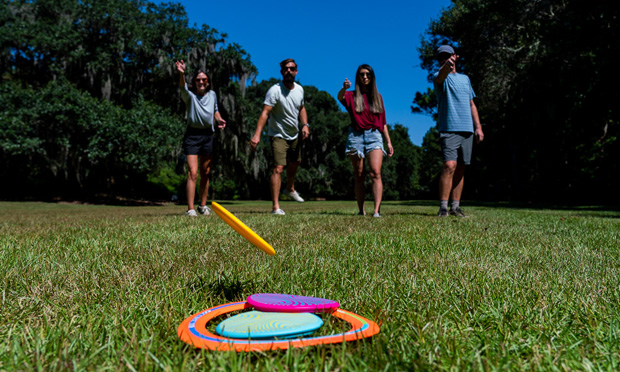 The flexible silicone wingman discs are very durable and easy to throw. Our target ring unfortunately cracked a bit very soon after we started using the game on a recent camping trip, but I think that's because the kids and the grown men were throwing it around like a frisbee and not just using it as the intended target ring! It's still fully functional for its intended use but could be a bit sturdier to allow for frisbee style use too.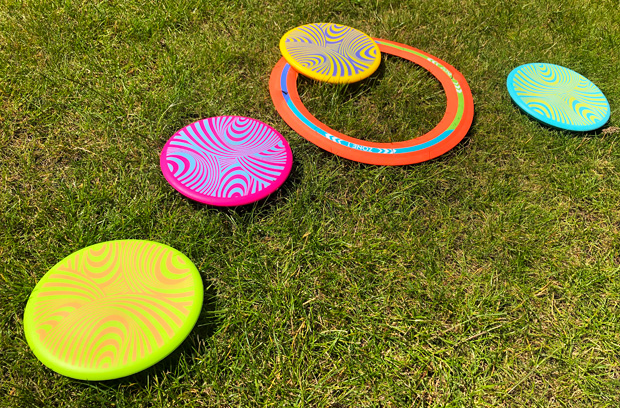 Stockist: Buy Waboba Backnine here.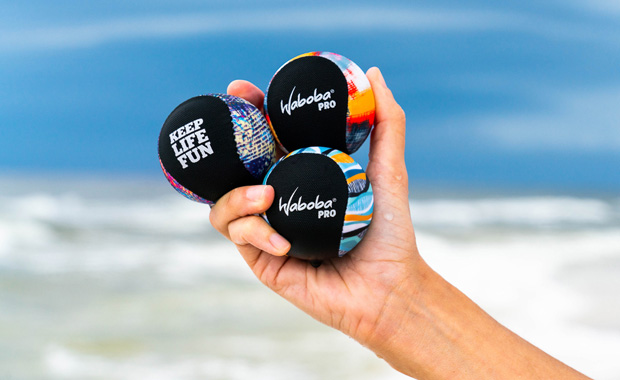 Next up, we have the Pro Water Ball from the Elite Series which has been designed for advanced sport performance. It's got a larger signature gel core compared to the previous water balls from Waboba to make it bounce faster, further, and higher. The lycra cover provides extra buoyancy. A great toy to pack if you're heading for a holiday or day out near water. The sea, lakes, or rivers – anywhere where you can spread out.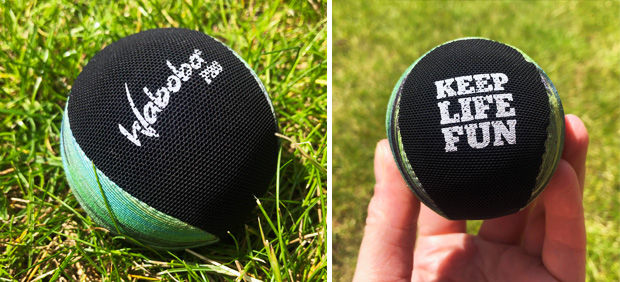 We haven't been able to try it on water yet but are looking forward to doing that next time we are visiting the seaside. We do love playing with it as a ball to throw around with the kids on land – my husband had been searching for a really good ball for this purpose and says it's brilliant! It seems really good quality too.
Stockist: Buy Waboba Pro Ball here.
These Waboba Outdoor Toys were kindly gifted to us for this review. As always, all my reviews are 100% honest and all thoughts and opinions are my own.