Sunshine & Florals – A Spring Wardrobe Update
|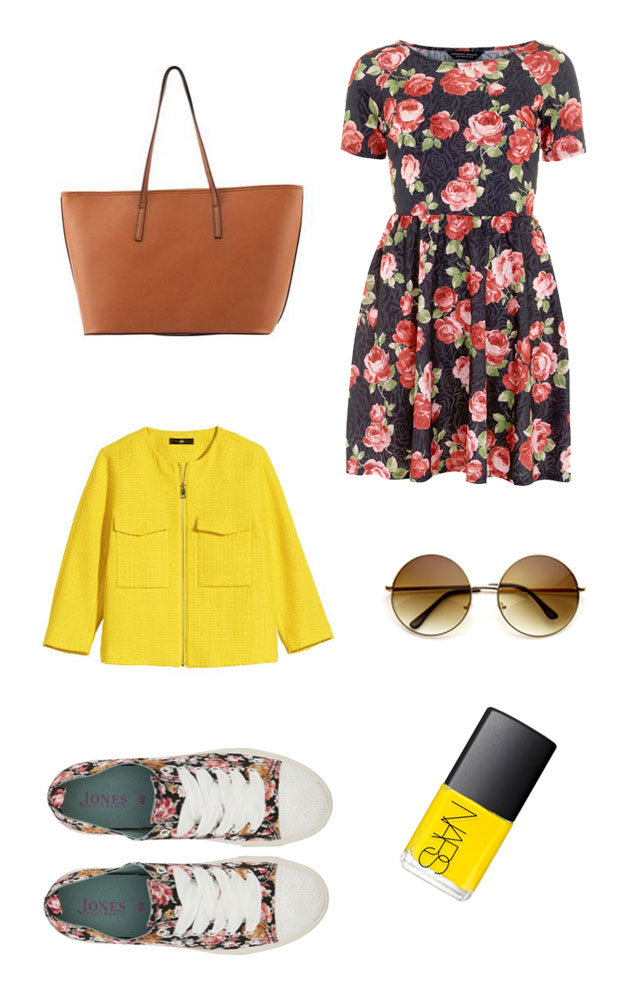 Sunshine & Florals – A Spring Wardrobe Update
We've already had a few days of spring with some sunshine and blue skies. Hopefully there are more of those lovely days to come. A new season makes me want to freshen up my wardrobe with some new items that are more fun and bright. I'm moving towards floral patterns, bright yellow and trusty brown leather.
I usually just use one bag at a time and use it for all kinds of occasions. Currently, I have a black leather one but I prefer brown leather and would love to have a roomy leather tote like this one from Jones Bootmaker to fit all the essentials for myself and my daughter.
Dresses are my favourite kind of clothing to wear. This floral one from Dorothy Perkins looks really comfortable and the print is perfect for spring.
Spring is a season of sunshine and the colour of sunshine is of course bright yellow. This is a old lady chic spring jacket from H&M that goes really well together with floral prints and brown leather. I plan on using bright yellow on my nails too to add some sunshine to all days.
I love big retro sunglassees and these ones from zeroUV are just my style!
I definitely need some new footwear for spring and canvas shoes are perfect — comfortable, practical and cute! These ones are from Jones Bootmaker and are called Flower Shower.
Are you updating your wardrobe this spring? What's your spring style?