The Glider Magnetic Window Cleaner Review + Giveaway
|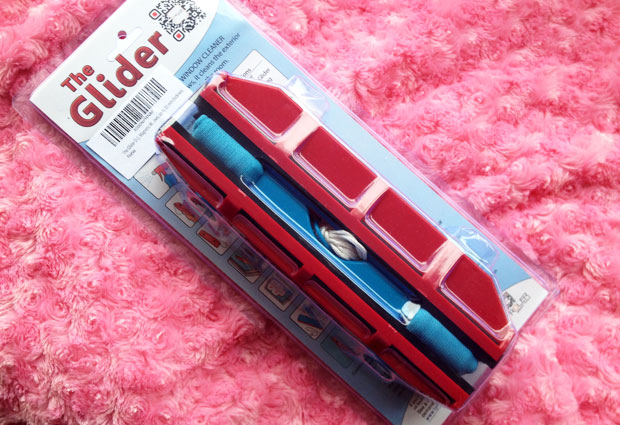 Tyroler Bright Tools The Glider Magnetic Window Cleaner Review
Washing your windows is never fun but it's pretty much impossible when you have windows high up from the ground that don't open at all or that don't open inwards. I've rarely washed the outside of our windows upstairs due to this reason — luckily, there's not much traffic on our street so they don't get too dirty. They still need washing occasionally though, of course, and the only option to hiring a window cleaner is finding a tool that can help you reach the outside of the window.
I was recently asked to try The Glider Magnetic Window Cleaner from Tyroler Bright Tools and I was excited to give it a go as it's really clever. Check out the video above to see how it works.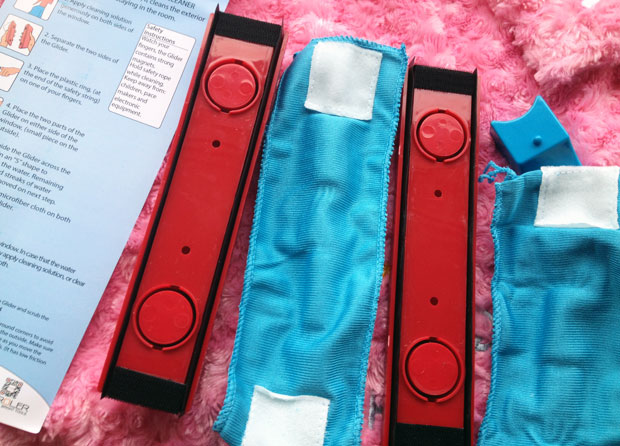 It's pretty much two plastic parts with rubber squeegees and four very strong magnets built into them and two microfibre cloths that you attach to polish the window after cleaning it. One part goes on the outside of the window, the other on the inside and after wetting your window with window cleaning spray, you move the Glider in S-shapes to clean it. Once that part is done, you attach the microfibre cloths to polish.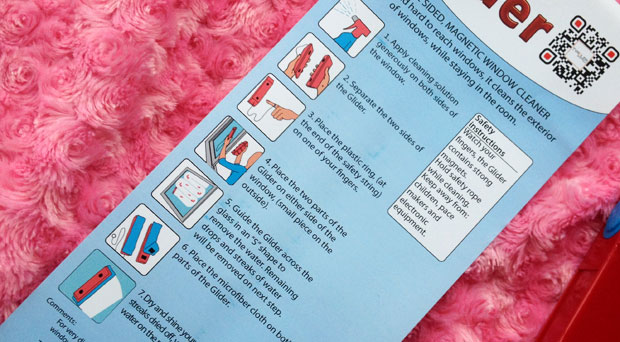 There's a safety string with a ring that you can put on your finger. The string is attached to the outside part to make sure it doesn't fall to the ground if the magnets come apart.
We got the Glider D-2 for windows with a thickness between 8mm and 20mm. We have double-glazed windows and it's quite difficult to estimate the gap between the windows but I thought it was less than 20mm. I think I was wrong though and should have gone for the D-3 for thicker windows as my experience using the Glider D-2 wasn't completely successful.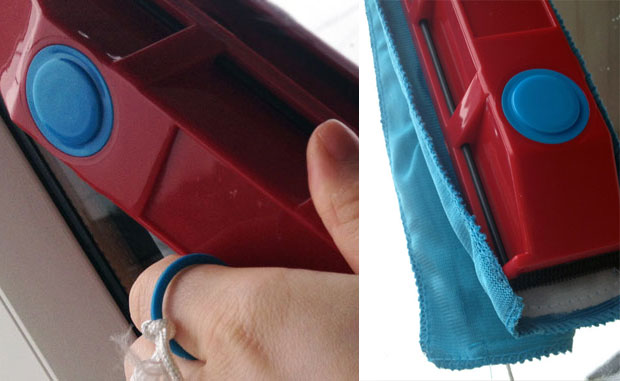 The first step worked really well and I could wash my windows but when it was time to polish with the microfibre cloths on the Glider, the magnets weren't strong enough for our windows and the outside part of the Glider fell down when I moved it and it kept doing so when I tried again with the microfibre cloths. That's why I think I should have gone for the D-3 instead!
I really like the idea though but it's essential that you get the measurement of your windows right. Measuring double-glazed windows is really difficult though, of course. If you have single-glazed windows, it's easier and you simply go for the S-1 version of the Glider instead. There is a 100% satisfaction guarantee though so if it's not working for you, you can get your money back.
Find out more and order yours here.
Giveaway – Win a The Glider Magnetic Window Cleaner
For a chance to win a Glider Magnetic Window Cleaner in the type you need (S-1, D-2 or D-3), enter my giveaway below. UK entrants over the age of 18 years only. Terms & Conditions apply. The giveaway will end on the 28th of February 2018.
I was sent this product to test for this review. As always, all my reviews are 100% honest and all thoughts and opinions are my own.