The (HI)Story Behind Halls Greenhouses
|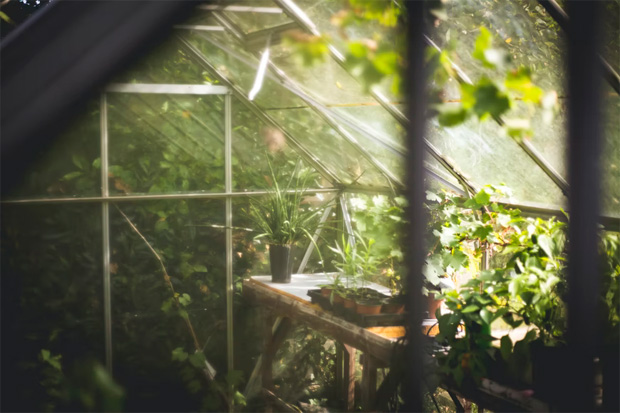 The (HI)Story Behind Halls Greenhouses
If you've been dreaming of having a greenhouse to grow your plants effectively, securely, and protect them from harsh weather conditions, pests, and numerous predators that attack plants – your journey starts here.
Greenhouses are excellent for growing organic vegetables, flowers, and exotic plants and can only grow in humid and warm places. Home-grown cucumbers, tomatoes, herbs, and chilies will taste much better than those you can find in a supermarket with a greenhouse effect.
Halls Greenhouses are the first in the world to mass-produce greenhouses and can offer you a place where your plants will grow free from pesticides. Your harvest will be completely your own – from farming to the forks. Let's now look at the history that stands behind Halls Greenhouses.
About Halls Greenhouses
Upon choosing your first greenhouse, you should carefully consider just what you want to use it for. Halls Greenhouses had a customer who realised they purchased a larger greenhouse than they needed. Therefore, always consider the size thoroughly.
The three most prominent brands that supply greenhouses are Gabriel Ash, Juliana, and Halls Greenhouses, all led by the Juliana Drivhuse company and all ready to provide you with a greenhouse that suits all your needs.
Halls Greenhouses are manufactured in England, Denmark, and China and cater to more than twenty markets globally. Halls Greenhouses is primarily a traditional English brand offering only the best designs and materials.
The two product lines of Halls Greenhouses
Halls has two product lines, the Traditional one and the Qube, both of which have special characteristics, strengths, and qualities. The wide range of products these lines can offer definitely have something for you, regardless of whether you are a newbie in gardening or an expert.
Halls Greenhouses also has a Greenhouse Forum available for all customers where you can find all the advice, guidance, and inspiration you may need for your greenhouse. Additionally, you can post any question that seems relevant to you, and their team of experts will answer it promptly.
Final thoughts
We hope that our guide has helped you find the best solution and set on to implementing a greenhouse in your garden. Indeed, it can be a costly investment at first, but once you see the healthy products of "you reap what you sow," you'll know it was worth your while.
Guest Article.