The Little Art Collection Bamboo Muslin Review
|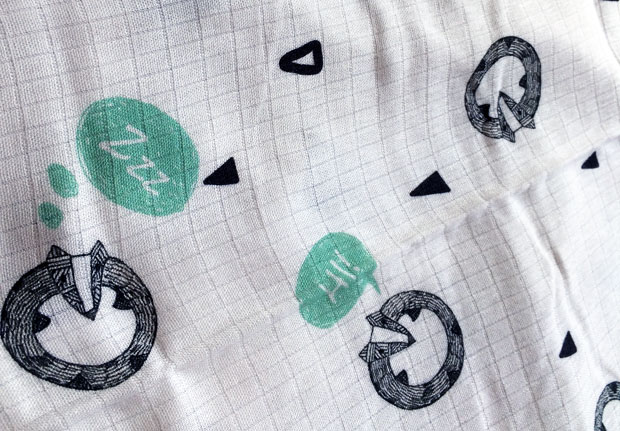 The Little Art Collection Bamboo Muslin Review
The Little Art Collection is a luxury baby boutique founded by Pippa Dziubinski. The shop offers a lovely and unique collection of practical and luxurious baby essentials featuring stunning original artwork by aspiring British-based artists.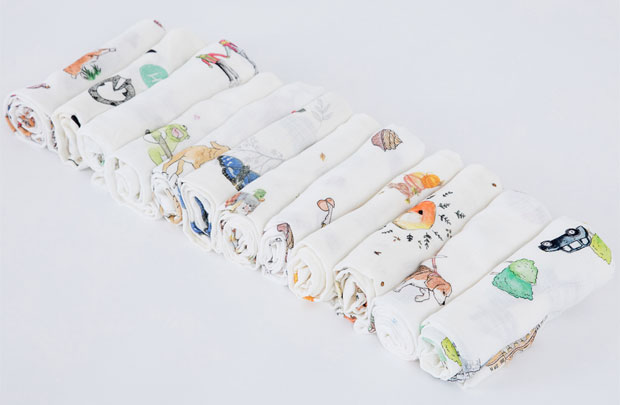 In the range, you'll find gorgeously soft bamboo muslin swaddle blankets, muslins, nursery bedding, dribble bibs and natural wooden teethers. Nearly everything in the collection is made from 100% bamboo which is a luxury alternative to cotton thanks to its wonderful softness. It is also highly absorbent, breathable, organic and has no natural pests, so no nasty pesticides are required. Bamboo is also a sustainable choice and significantly better for the environment than cotton. Another benefit of bamboo is that it has in-built temperature regulating qualities making it the perfect choice for newborn babies' delicate skin.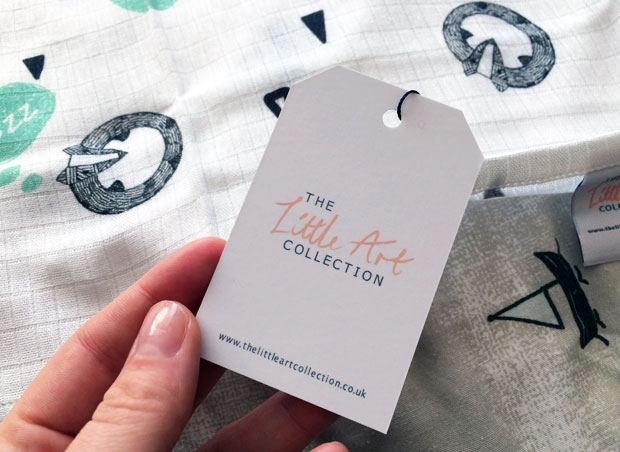 We have a sample of the beautiful and quirky Badger Bamboo Muslin (£12.50) and it's the softest muslin I've ever come across. The fabric is so luxurious and lovely and ideal for new babies.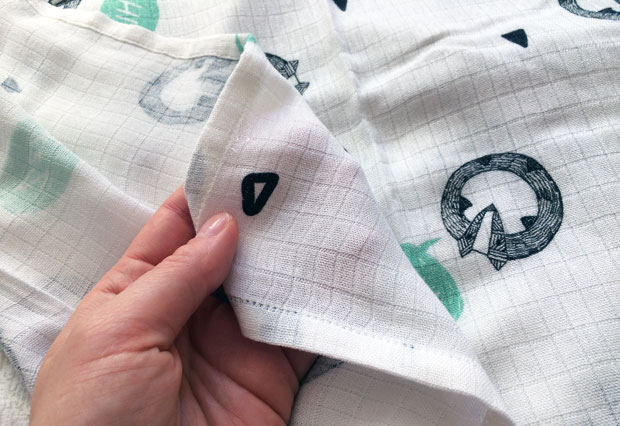 It's a 70cm x 70cm bamboo muslin square that's so silky soft and perfect for newborns. It's a great size for lots of things and can be used as a lightweight baby blanket, when feeding your baby, to protect your clothes when burping him or her and to clean up any spit-ups or spills. Muslins can be used for so many things!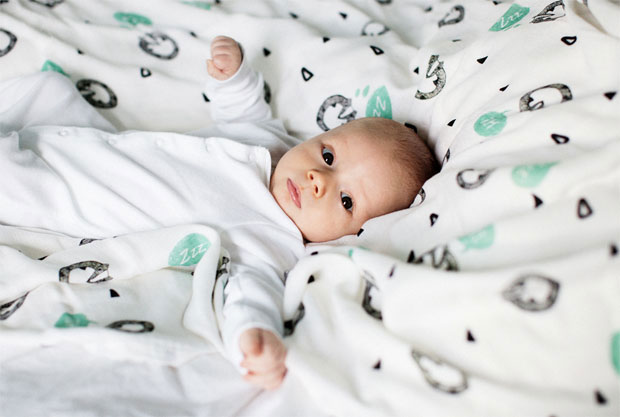 I love the badger print which is by an artist called Florence Whittle:
These playful Badger print muslins have been designed in collaboration with Edinburgh College of Art student Florence Whittle. Florence "enjoys simplifying things so that they are sleek but still detailed". She hopes to one day own her own studio where she "aspires not just to create beautiful things but to convey messages through her work."
You can also get this print on larger muslins/swaddle blankets and on moses basket sheets. You wash your bamboo muslins at 40 degrees in the washing machine and hang up to dry. They get even softer after each wash!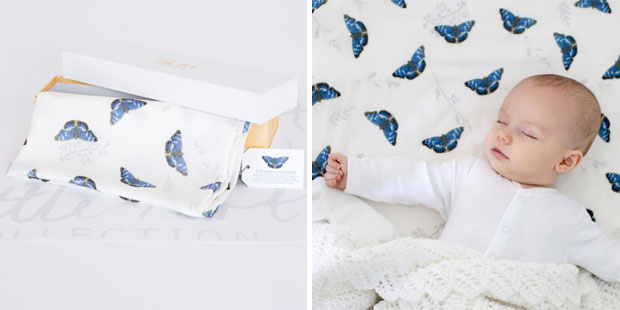 The Little Art Collection has recently announced a new partnership with the charity Butterfly Conservation in a bid to help save UK butterflies. Pippa Dziubinski spent four years working in charity and says:
"I'm thrilled to announce this new partnership with Butterfly Conservation. It's our ethos to work collaboratively and since most of our designs draw inspiration from the great British countryside it's a fantastic opportunity to go full circle. I hope we can do great things together and help raise awareness about the drastic decline in UK butterflies and moths."
Butterfly Conservation is the UK charity dedicated to saving butterflies, moths and the environment. Their research provides advice on how to conserve and restore habitats. They run programs for more than 100 threatened species and are involved in conserving hundreds of sites and reserves.
The Little Art Collection will donate 5% of global sales from their Purple Emperor butterfly blanket by Somerset artist Ele Grafton to Butterfly Conservation. It is available online at www.thelittleartcollection.co.uk and also through Not on the High Street and Etsy UK.
Sample provided for this post. As always, all my reviews are 100% honest and all thoughts and opinions are my own.