The Perfect Bed Styles for Modern, Eclectic, and Traditional Bedrooms
|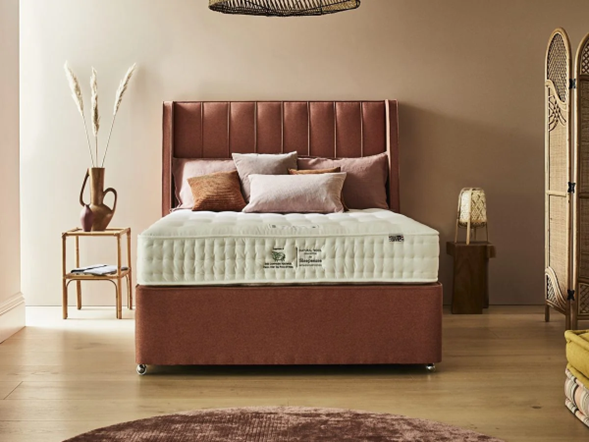 The Perfect Bed Styles for Modern, Eclectic, and Traditional Bedrooms
Finding the perfect centrepiece for your bedroom can feel like an impossible quest – until you discover the transformational power of a new divan bed.
With the ability to instantly upgrade style and comfort, nothing else in the room commands attention or provides such luxe relaxation as a thoughtfully chosen divan bed. Whether your taste runs modern, eclectic, or traditional, your ideal divan awaits. Let's explore how to find the best divan bed to match your decor and personality.
Modern Bedrooms
Modern decor's clean lines and minimalist aesthetic call for divan beds with simple, streamlined designs, allowing the bed to complement the room without competing visually with other elements.
Lower divan bed frames are ideal, as they don't dominate the space, while visually light fabrics like velvet or linen in grey, beige, or subtle pastels keep the look airy and spacious.
For modern headboards, steer clear of ornately carved wood or heavily padded designs – go for sleek upholstered styles or geometric wooden frames with little or no embellishments.
Buttons or tufting should be minimal and clean.
A few options: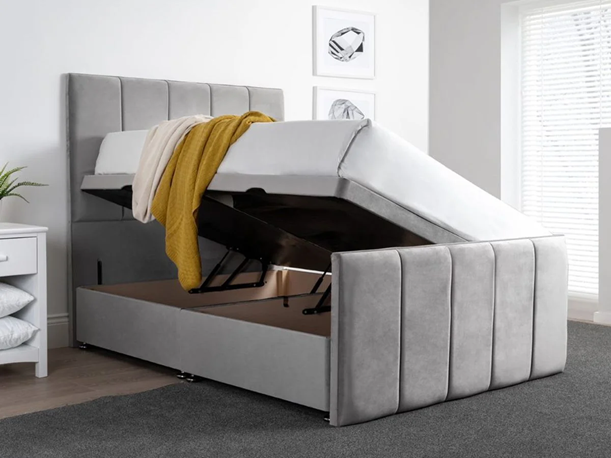 Pictured: Giltedge Beds Oxford Ottoman Bed. Available from Bedstar.
Eclectic Bedrooms
The beauty of eclectic style is that it playfully mixes and matches eras, textures, colours, and patterns. When picking a divan for an eclectic bedroom, let the room's dominant style guide you. If there's a vintage vibe happening, consider a classically tufted headboard in a bold, saturated shade like navy blue. It'll pop beautifully against neutral walls.
Or if your eclectic decor skews boho, look for divans with earthy, hand-carved wood frames and soft natural fabrics like linen.
Most eclectic rooms can accommodate divans of standard height with headboards of various
designs, with richly coloured fabrics like jewel-toned velvets or dark florals.
Tufted detailing adds a traditional touch, while bold patterns keep it fresh and modern. The divan can even contrast with the headboard – for example, pairing a sleek upholstered headboard with a vintage-inspired divan base.
A few options: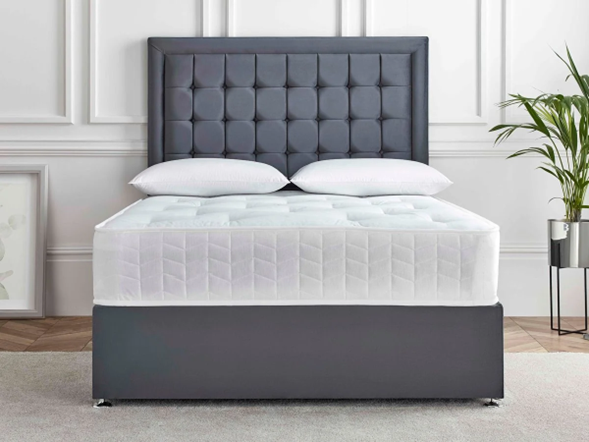 Pictured: Giltedge Beds Chatsworth Divan Bed. Available from Bedstar.
Traditional Bedrooms
Traditional bedrooms are the perfect setting for classical divan bed styles. Dark wood sleigh frames and wingback headboards, often with matching nightstands, create a stately look. Neutral upholstery colour options include tan, grey and cream. Tufting or nail head accents around the headboard provide eye-catching detail.
Look for divans with elaborately carved wooden frames and headboards for a dramatic statement. Floral or damask upholstery on the headboard and base tie the look together.
Traditional divan beds tend to be higher off the ground than modern platforms and work best in larger, more open bedrooms.
A few options: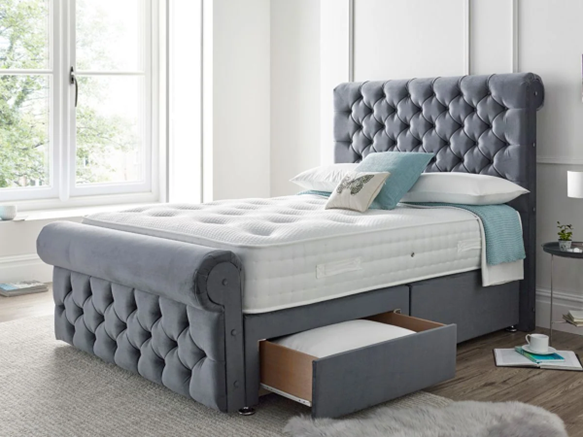 Storage Solutions
Pictured: Giltedge Beds Westbury Fabric Bed Frame. Available from Bedstar.
Many divan beds offer integrated storage with two or four handy drawers built into the base. This is an excellent way to maximise space in bedrooms lacking closet areas or dressers.
Even if you already have ample storage space, the drawers provide a discreet spot for extra linens, out-of-season clothing, or personal items. Just select a high-quality divan where the drawers glide smoothly without sticking.
Summing up
Modern bedrooms thrive with low-profile divans and unembellished headboards, while
eclectic rooms come alive through boldly coloured or patterned divans paired with vintage-inspired or modern accents. Traditional rooms command elegance with sleigh beds, tufted and winged headboards, and subdued upholstery.
Whether you crave modern minimalism, eccentric whimsy, or old-world grandeur, a thoughtfully chosen divan bed delivers transformative style, comfort, and personality to your most personal space.
Guest Article.