The SoleCup Review – Christmas Gifts for Sustainable Living
|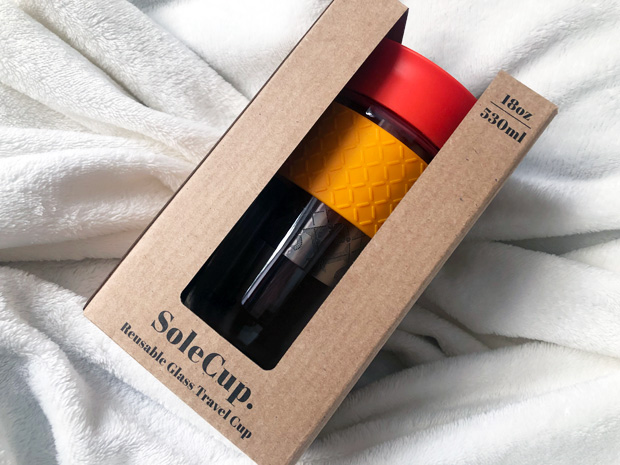 The SoleCup Review – Reusable Christmas Gifts for Sustainable Living
SoleCup is a UK family business grown out of love for good coffee, using less and caring for the environment. They have a range of beautiful, high-quality, sustainable products that help people live more eco-friendly.
Christmas is just around the corner and it's a great time to choose to shop sustainably and buy useful gifts that will stand the test of time.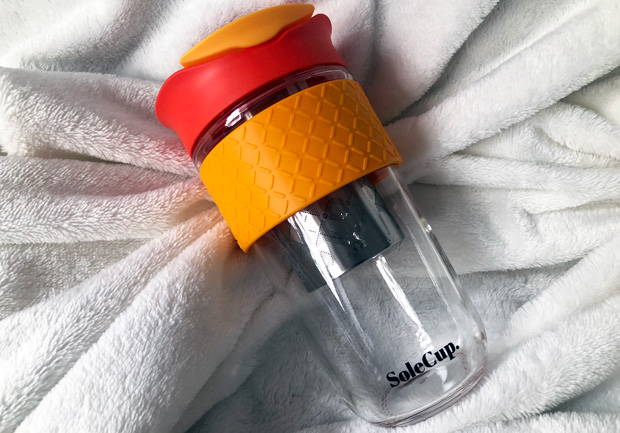 A SoleCup would make a wonderful sustainable Christmas gift! They're available in two different sizes, in different colours/designs and with different grips and attachments so that you can fully customise to suit your needs – or the needs and style of the person you're buying for.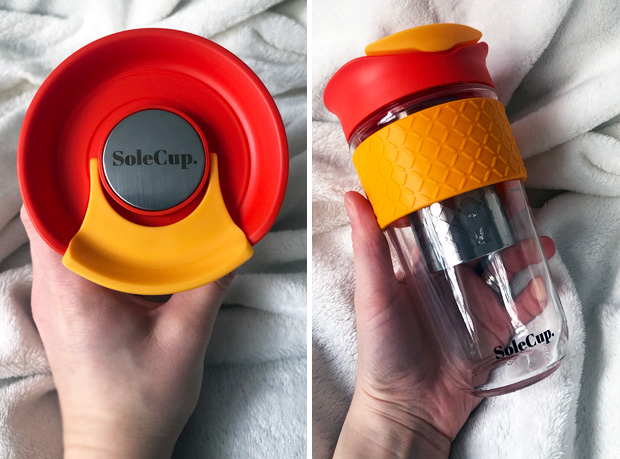 I have a SoleCup myself that I've been using and loving for a while now. I chose the Large in Red (which has a red and orange coloured lid) and opted for a silicone band (the colour of the silicone band complements the lid) and a tea infuser attachment so that I can use it for loose leaf tea. The Large size is 18oz/530ml which is great for me as I love a supersized cup of coffee or tea. The Small size is 12oz/340ml.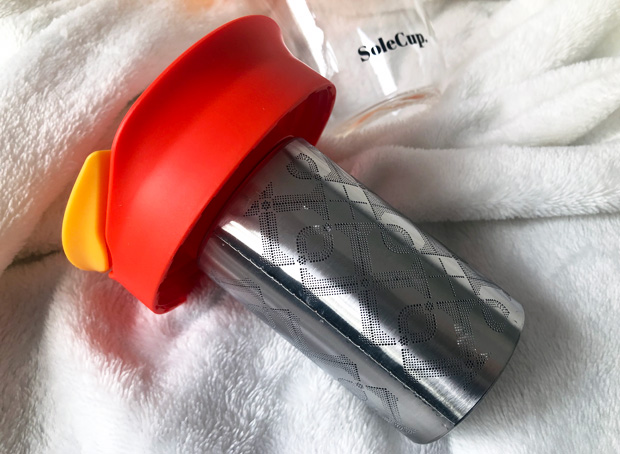 Other options include a cork grip band and a tea infuser & smoothie filter attachment combination.
SoleCups are barista friendly travel mugs and made from thick tempered glass which is great for taking drinks on the go. Great for all kinds of drinks and the silicone or cork band will ensure you can hold hot drinks with a comfortable grip.
The lids screw onto the cups and are splash-proof. I would say that they are quite leak-proof too but if you put your cup in a bag, the lid could catch on something and open up, so they are best stored in cup holder or held when on the move.
The hole to drink through is quite small which is good when the drink is very hot as it will help reduce the risk of taking a huge sip of too hot tea or coffee and burn your tongue. Once the drink has cooled down a bit, I prefer to unscrew the lid to drink my tea or coffee in bigger sips.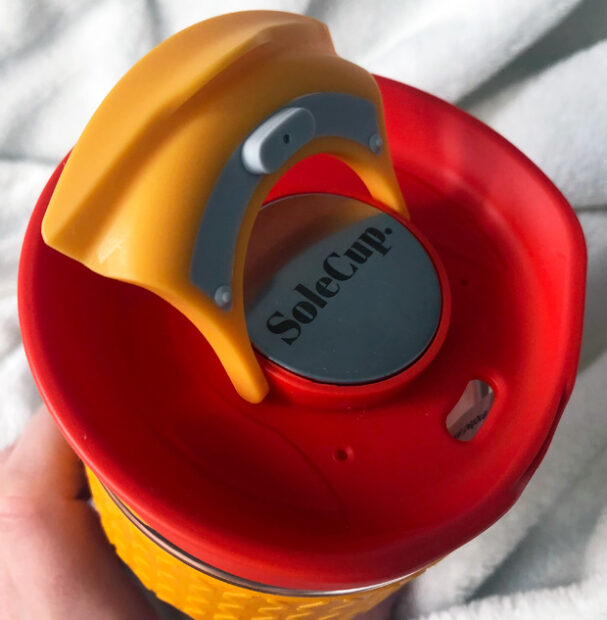 SoleCups are 100% recyclable, and the packaging is completely plastic-free. It's easy to clean and is dishwasher and microwave safe. Remove the band for the dishwasher and remove the lid for the microwave. I always hand wash the lid and the band and put the glass cup in the dishwasher.
I'm very happy with my SoleCup – great quality, well-made and stunning design. Definitely a great sustainable Christmas present!
Buy yours here and enjoy 15% off with the code: SoleCup15
This item was kindly gifted to me for this review. As always, all my reviews are 100% honest and all thoughts and opinions are my own.