Tips for Celebrating Your Child's Birthday During Lockdown
|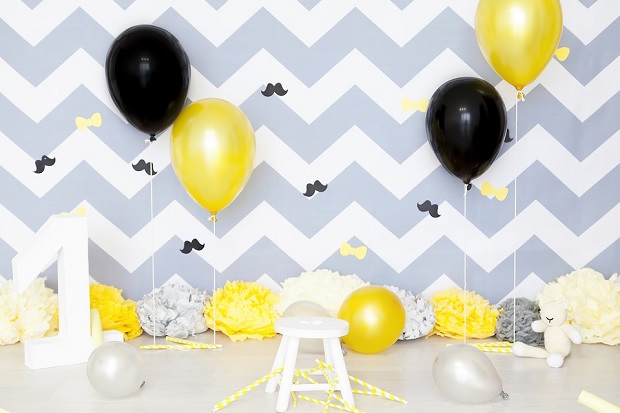 Tips for Celebrating Your Child's Birthday During Lockdown
Birthdays are a special day for kids, and they will treat it as such depending on how you treat their day. It's an opportunity to demonstrate your love and care, and there are some ideas you can try to celebrate your child — even in a pandemic. Here are a few tips for celebrating your child's birthday during lockdown.
Decorate the house in a theme
Party decorations can include paper cut-out decorations and confetti you make with your kids using colourful papers. You can try an eco-friendly birthday decoration where you get to reduce the waste you and your family made at home. The decoration theme can be based on your child's favourite cartoon or superhero character. Again, you can pick an outfit or even the birthday cake that would match the party theme. For instance, if you choose the Croods animation movie as a theme for decoration, have your child dress as their favourite character in the film. They would be excited and look forward to having a fun-filled day; it will make the event memorable, and the experience would stay with them.
Get your kids a gift
Gifts always brighten the mood whether they are requested for or otherwise, so you can buy your kid something nice for their birthday. You can get individual items or gift packs for your little ones and wrap them up for their special day. Giving them a surprise gift will make your child feel valued and appreciated on their birthday. They will be so happy they will not feel they are missing out on anything due to the lockdown. 
Gather birthday wishes from friends and family
In a lockdown where your kid's friends and other family members cannot attend an organised party in person to wish them, you can gather all their wishes in a video form to be played on the birthday. You can speak to the mums of your child's friends and classmates to help their kids in making the video. Imagine the joy and the smile it will put on your kid's face to see their friends singing them a birthday song and telling how much they love them.
Hold an online get-together or party
With decorations and costumes in place, you can have a virtual gathering for your child to celebrate. It does not have to be many people; five to ten close friends and family members are enough. You can also opt to increase the number if possible. Special moments like birthdays should be shared with loved ones, even if it has to be done online; with all the technological advancements, there is so much we can do with technology.
It would be best if you do not downplay the importance of birthday celebrations for your children. Due to the lockdown, your kids may feel they will miss out on the fun of celebrating their birthday with their friends. Tell them it is possible to put their minds at ease and make it happen for them. Try the above ideas to ensure their birthday is a special and fun day!
Contributed Article.