Tips On Designing A Dreamy Bedroom
|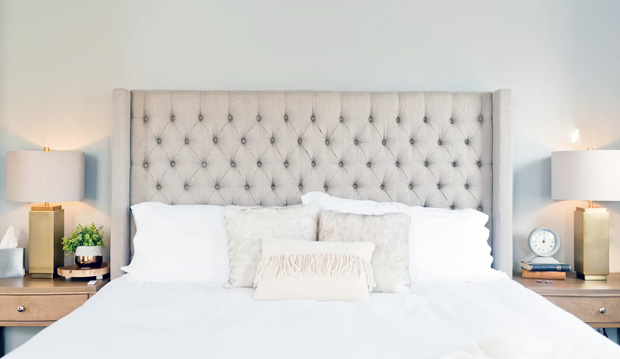 Tips On Designing A Dreamy Bedroom
A bedroom is a place that you spend more time in than any other room of the house. It's also the one space that you're always guaranteed to be in when it comes down to getting some sleep. But with so many different styles and designs out there, how do we know what will work best for us? There are so many factors to consider: from whether or not your furniture matches your walls; if your bedding is comfortable enough; if you have plenty of storage space; and even where everything is located. And while some people may enjoy all these decisions, others might find this task overwhelming and confusing.
The perfect bedroom should be somewhere that provides both comfort and style – but where does one start? This article discusses the most important things to concentrate on when you're designing a bedroom from scratch.
Try To Figure Out What You Like
First of all, think about what your ideal bedroom would look like if it were tailored to your own individual preferences. If you don't have any particular style that you want to stick with, then try going for a neutral colour palette and furnishing the room with items which can be changed and adapted depending on your mood. Also, you must always, always, prioritize comfort. Do not be cheap on sleeping appliances like comforters, pillows and sheet sets. Go with versatile materials like linen bedding. Not only is linen comfortable, it is also the perfect fit for your bedroom. Linen fabrics are known for its temperature-regulated properties, easy maintenance and also hypoallergenic. Means, it is perfect for all your sleeping needs as well as all of the families, including babies.
In terms of design, you could go for a modern look that features clean lines and large-scale decor, or something more traditional with ornate furnishings, plush wallpaper designs and elaborate carpets – the choice is entirely up to you!
Storage space is important, but so are other little luxuries like mood lighting and rooms with multiple functions. Give your bedroom a cosy atmosphere by installing dimmer switches for extra-cozy evenings in. If you're having trouble sleeping, then consider installing a dimmable lamp with an option to adjust the brightness. Alternatively, fairy lights and a chandelier can add a touch of glamour and romance to any bedroom – perfect for special occasions!
As long as there's plenty of storage space built into the room, then this is an important factor to consider. This means you'll need a wardrobe and bedside table (or chest of drawers) big enough to store all your items in. If you don't like the idea of having built-in storage, then place sets of smaller pieces around the room such as stools by the window or ottomans at the foot of the bed. This way you'll always have somewhere to stash away your things while they're not in use.
Think about how you want to use your new bedroom. Do you have children or pets that might make it difficult to keep the area clean and tidy? If so, then think about how much storage space you'll need so that everything has a specific spot. Do you want your room to be on the colder side or warmer side of things? Do you prefer stark whites and bright colours – or soft pastels and deep, dark purples?
It's not uncommon for people to gradually phase out their older furniture and replace it with newer pieces that fit in with the current design of their bedrooms. When you're thinking about getting rid of older items, think about how useful they are to you and whether or not there's any life left in them before you make a final decision. If your furniture isn't up to scratch anymore but still has half-decent bones (like if your bed is old but still sturdy and doesn't squeak when you get on it), then there's no reason why you can't refinish and redecorate them. This way they'll fit right in with your current bedroom design while also making you feel like the space has been given a brand new lease of life!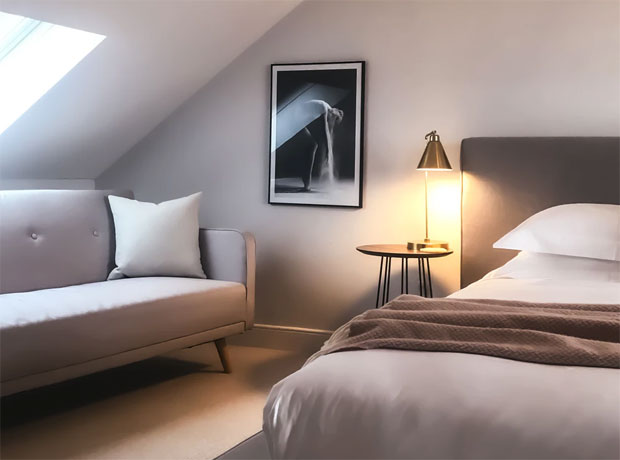 Pre-loved or brand new, it's always a good idea to go for a mix of different styles and designs. Having a mixture of items will not only make your bedroom look more interesting, but it'll also help you create balance so the space doesn't feel too crowded. If you want to stick with one specific theme (for example, if you want to use only vintage furniture), then simply incorporate a few modern pieces, like a wooden dressing table, so the space feels more functional and practical.
When it comes to choosing colours, greys and pastel tones tend to give bedroom designs a more classic look which will work in just about any setting. Alternatively, if you're going for something with an edge then consider using blacks, deep reds and forest greens. Just remember that the colour of your bedroom walls needs to work with the colour palette you use for decorating – try to pick a few key colours as an accent and others as a base to make choosing easier.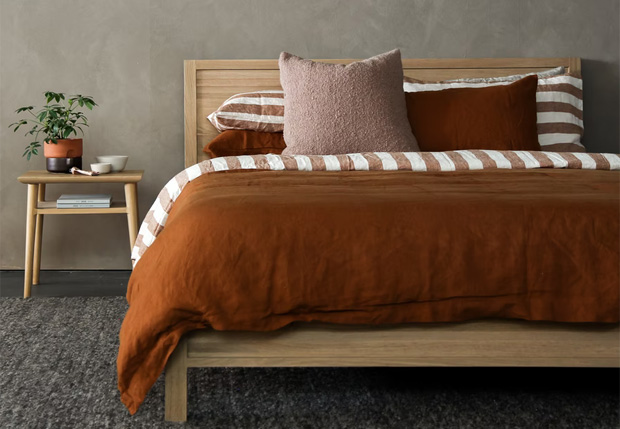 To Sum Up
All these factors can influence how you choose to decorate your bedroom. Just remember that the most important consideration is what makes you feel most comfortable and happy, so if you're unsure of whether or not a particular design concept will work then just go with your instincts!
Everyone has different tastes when it comes to interior design, but there are some key things that can help you create a bedroom that's both stylish and functional. If your budget is more modest, then there are always little hacks to make your design appear more expensive than it really is!
Guest Article. Contains a sponsored link.