Transformulas Marine Miracle Creme Review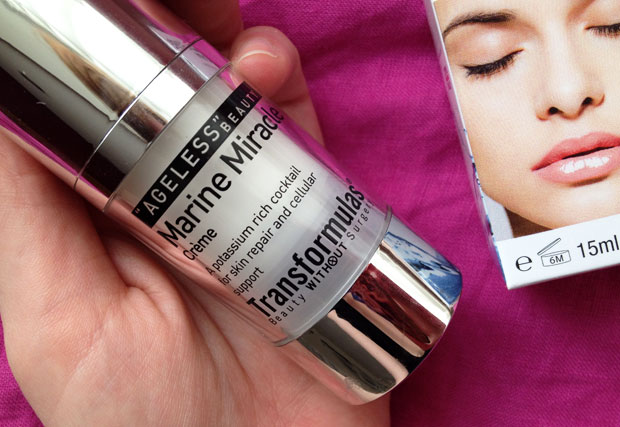 Transformulas Marine Miracle Creme Review
Marine Miracle Creme has been described as "a face lift in a jar" and a cream that "turns back the hands of time". It's a product full of rejuvenating nutrients that help relax the dermal layer resulting in less movement and fewer expression lines.
The marine formula also fades existing lines, tightens and firms your skin whilst also hydrating, healing and restoring it with its vitamin E3 properties. It's a gentle cream with powerful effects.
The active ingredients are:
Lysedine

—

A patented ingredient that helps relax the dermal layer to soften the contractions caused by expression lines.
Algae & Sea Salt Extracts 

—

These superstars of the sea cleanse and detoxify the oceans. Here though, they use the same powerful, mineral-rich agents and nutrients to detoxify, rejuvenate, and hydrate the skin.
Giant Sea Kelp

—

this macro algae, rich in minerals and active chemicals, ferments to moisturise and nourish the skin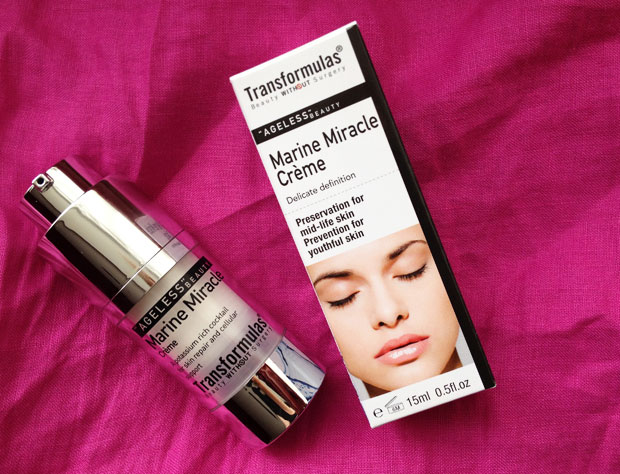 You use the cream in the morning and in the evening on cleansed skin and gently massage it into the face, neck and décolleté using upward stroking movements. It's gentle enough to be used around the eyes too which is great! I have really sensitive skin around my eyes so I'm really happy that I don't need to worry about the cream irritating the eye area.
I love this cream! It feels so nice on my skin and makes it softer and plumper straight away. I've been using it for two weeks now, morning and evening, and am sad that my 15ml bottle is coming to an end. Good news is that you can buy the product in 50ml jars that will last much longer!
The only thing that I miss about this cream is that it's not got SPF which is something that I look for in a day cream.
Read more about Transformulas Marine Miracle Creme.
I was sent this cream for this review. As always, all my reviews are 100% honest and all thoughts and opinions are my own.