Travel Kits that Should Not be Forgotten on Your Next Holiday
|
Travel Kits that Should Not be Forgotten on Your Next Holiday
Travelling is lots of fun but does require plenty of planning and preparation as well. Making sure that you remember to pack the essentials when travelling is a great way to prepare and, in this blog post, we'll look at the travel kits that should be in your suitcase on your next trip.
A small travel first aid kit is always a good idea to carry in your daily bag and on holiday of course. For a trip, pack a few extras and consider what kind of activities you might be doing and what needs to be added to your first aid kit. Things like pain killers, plasters (including blister plasters), wound wipes, thermometer and tweezers usually come in handy.
You might feel tempted to skip your skincare routine while on holiday and leave your skincare products behind but do take them with you or get a small travel skincare set to use while away if you're low on packing space. Your skin will still need its usual TLC while you're on holiday so don't leave these behind. Sun protection is another must-have especially if you're travelling to a warm and sunny destination.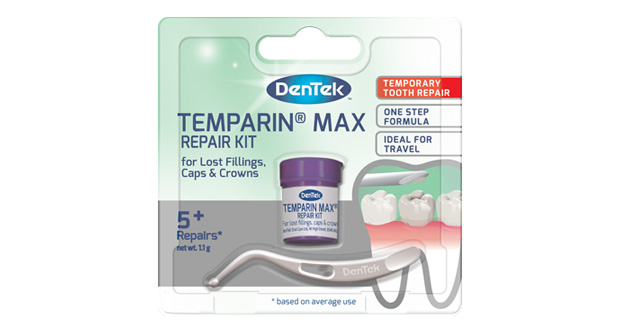 Dental Care Set + DenTek's Dental Repair Kit
Looking after your teeth is another thing that's always important so take everything you usually use on a daily basis. DenTek's Temparin Max Advanced Repair Kit temp temporarily holds lost fillings, caps, crowns, and inlays in place until you can get to your dentist so if you have any of them, this kit is a must-have. It's a travel-friendly set that doesn't require any mixing and is safe to eat on so you can continue to enjoy your holiday.
If you are someone who is trying to live a low waste life, you'll most likely want to continue this when travelling too. Pack your reusable water bottle, reusable coffee mug, some travel cutlery or a spork, a cloth napkin, a cloth bag or two for produce and a reusable straw if this is something you usually use.
With these kits and sets in your luggage, you will be better prepared for any emergencies and be able to enjoy your trip better!
Collaboration.