Two New Lovely Dog Themed Children's Books | Troika Books
|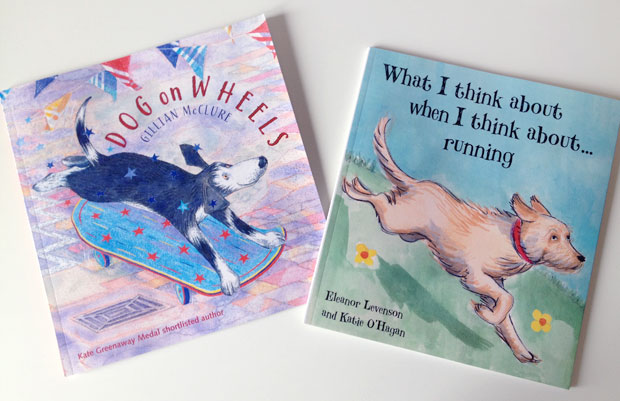 Two New Lovely Dog Themed Children's Books | Troika Books
We have two new children's books that we love and they're both published by Troika Books and they're both about dogs but quite different from each other. The two books are What I Think About When I Think About … Running by Eleanor Levenson with illustrations by Katie O'Hagan and Dog on Wheels by Gillian McClure.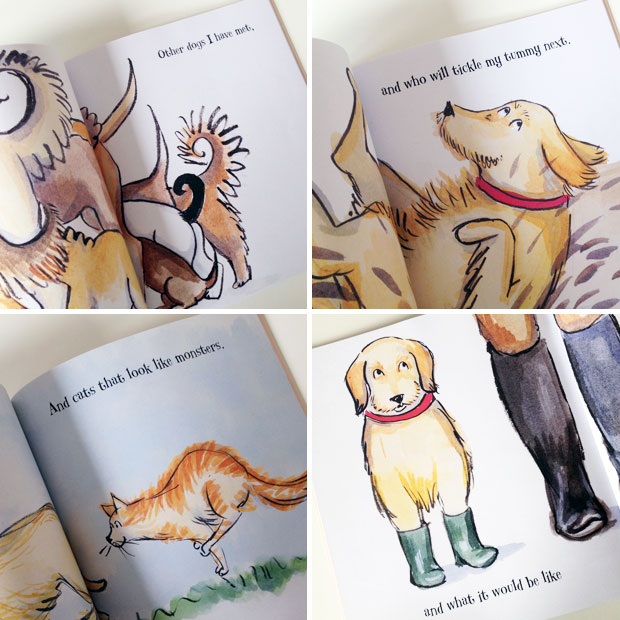 What I Think About When I Think About … Running is a simple but lovely book about what dogs think about. It's partly inspired by Haruki Murakami's What I Talk About When I Talk About Running (which is a great book by the way) and is a sweet book to read out loud with the kids. It has simple dog thoughts like thinking about cats and dinner but it's also quite philosophical as the dog in the story has thoughts about achieving his personal best, what it would be like to have just two legs.

We really like this book and it feels like a classic book — the style of the illustrations and the way the book is written feel very timeless. Eleanor Levenson has previously written What I Think About When I Think About … Swimming about what goes on in a goldfish's head. It sounds really funny too and has been highly praised.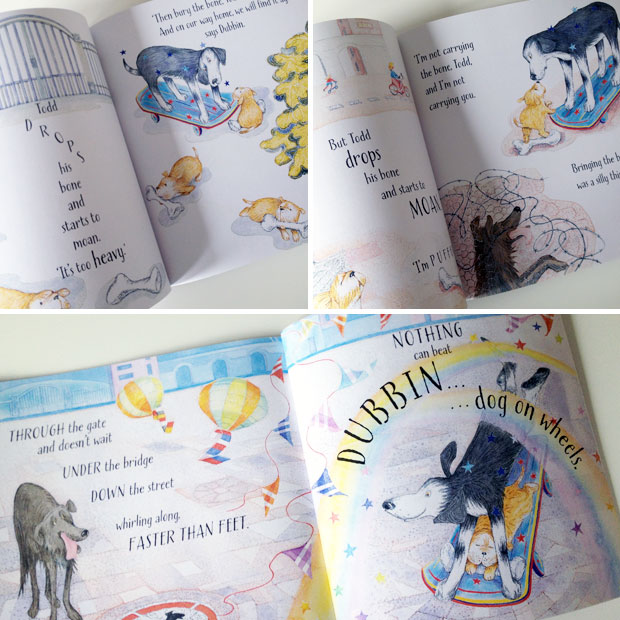 Dog on Wheels is such a fun and energetic book! It's inspired by stories of skateboarding dogs and takes us on an adventure with dog friends Dubbin and Todd. Dubbin can go faster that feet on his skateboard but Todd struggles to keep up when they head out. Todd is carrying a bone that he has to bury after a while when it gets too heavy but another dog steals it! Dubbin helps out and they head back home safely.
The text is really lively and rhyming and so much fun to read. The story flows beautifully and we all love it! The illustrations are lovely too and are in watercolour and gouache with a grainy effect from rock salt crystals to capture the texture of pavements. The typography is fun too and the illustrations really work well with the pace of the story!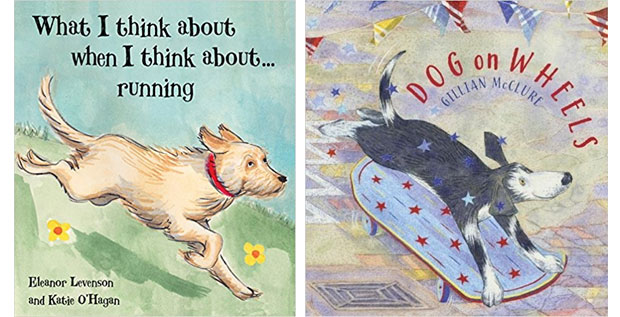 Both of these dog themed children's books are available from Amazon.co.uk, for example.
We were sent these books for this review. As always, all my reviews are 100% honest and all thoughts and opinions are my own.