Unlocking Your Property's Potential: How a Planning Permission Company Can Help
|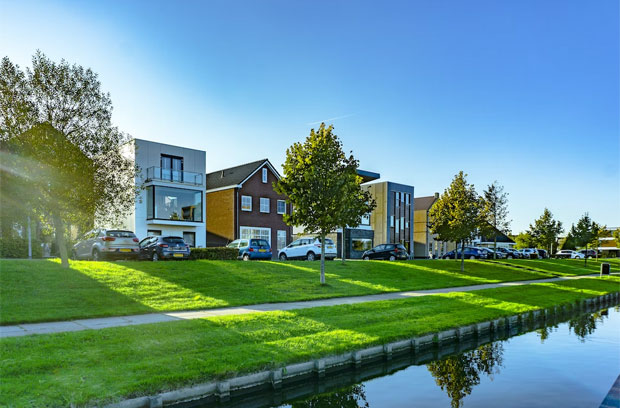 Unlocking Your Property's Potential: How a Planning Permission Company Can Help
Are you a property owner in the UK looking to unleash the full potential of your land or existing building? Whether you're considering an extension or a change of use, the intricate world of planning permission can seem extremely daunting to the layman.
Luckily, there's an easy way to simplify the process and increase your chances of a successful application the first time. By partnering with a planning permission company, you can avoid any potential pitfalls. In this blog post, we'll delve into how a planning permission company can assist to maximise your property's potential, all while navigating the unique regulations and requirements of the UK.
Benefits of Partnering with a Planning Permission Company in the UK
Here are some of the hiring a company that handles planning permission in the UK:
A planning permission company means access to a team of qualified professionals specialising in the UK planning system. They are well-versed in complex development project regulations, policies, and guidelines in different areas. You gain access to their expertise and knowledge when you partner with such a company. Usually, this can be invaluable in navigating the complex planning permission process.
Obtaining planning permission can be time-consuming and labour-intensive. It requires conducting research, preparing documentation, submitting applications, and consulting with local authorities. A planning permission company can handle all these tasks on your behalf, saving you a significant amount of time and effort. They have experience in dealing with planning applications and can streamline the process, increasing the chances of obtaining permission in a timely manner.
Planning permission applications can be challenging, especially if you are unfamiliar with the process or the local regulations. A company that deals with planning permission applications routinely understands the requirements and expectations of each local authority that they deal with. They can assess the feasibility of your project, identify any potential issues or roadblocks, and develop strategies to guarantee the success rate of your application. Their expertise increases your chances of obtaining the necessary permissions for your desired development.
Access to a Network of Professionals
Planning permission companies often have established relationships with architects, surveyors, engineers, and other professionals involved in the development industry. They can connect you with reliable and reputable experts who can assist with all aspects of your project. This networking can be beneficial if you require additional services or expertise beyond the scope of planning permission.
While partnering with a planning permission company adds costs to the project, it can ultimately save you money in the long run. Their knowledge and experience can help you avoid costly mistakes and delays. They can offer cost-effective solutions and advise you on the most efficient way to achieve your goals while complying will all applicable regulations. Additionally, by maximizing your property's potential through proper planning, you increase its market value, providing a potential return on your investment.
To Sum Up
Partnering with a planning permission company in the UK can significantly simplify obtaining the planning permission needed for your property. Their expertise, knowledge, and network of professionals can increase your chances of success while saving you time, effort, and avoiding potential legal complications. Hiring a reliable company can help you unlock your property's full potential and confidently embark on your desired development project.
Guest Article.