Using SleepyPeople's Guide to Quilts & Pillows – Part 1
|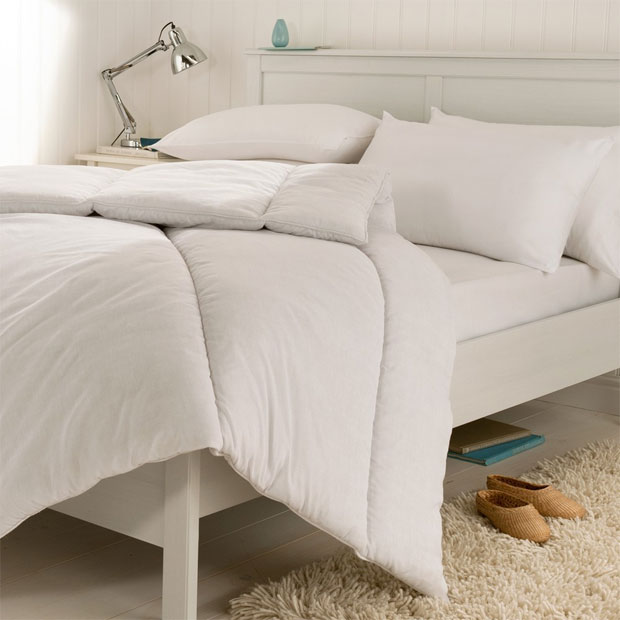 Using SleepyPeople's Guide to Quilts & Pillows – Part 1
We've been thinking about updating our pillows and our duvet for quite some time and now that it's getting quite cold it's the perfect time to swap to a warmer duvet. My husband often wakes up with neck ache and I'm sure that his pillows are partly to blame for this so changing them for something more suitable to his sleeping habits must help him be more comfortable at night.
SleepyPeople.com — The Place for a Great Night's Sleep — is an online bedding specialist and the website has some really helpful information if you're not sure which pillows and duvets you should choose for yourself and your family.

There are buying guides for pillows, duvets and mattress protectors and a very handy pillow selector tool which is a quiz that helps you find the pillows for your needs.
To find our new duvet, I used the buying guide for duvets which goes through size, tog and filling options to help you pick the perfect duvet.
We have a Superking bed but we use a King duvet now so all our duvet covers are King sized so we opted for a King sized duvet this time too. It's big enough and our bed looks better when the duvet doesn't hang over the edge.
Since it's almost winter and it's already very cold at night we wanted a winter duvet. They come in 13.5 or 15 tog. We had a look through the available winter duvets and chose the Rest Assured Supremely Soft Duvet which is a 13.5 tog duvet for a "premium hotel experience". That sounds great! It's a luxury hollowfibre filled duvet with a pure cotton cover. The cotton cover was an important feature for us and hollowfibre is a good choice for us since my husband can't use feather fillings. It's machine washable at 40°C and can be tumbled dried too. Luxurious and practical!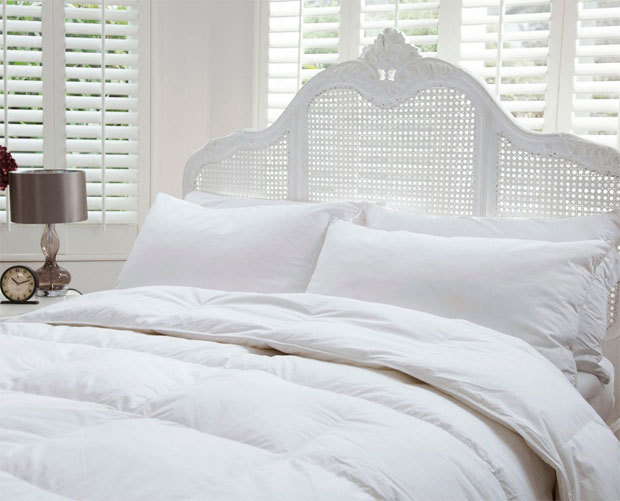 If you want a duvet to use all through the year you can choose an All Seasons one which consists of two duvets — a lightweight 4.5 tog for summer and a warmer 9 tog for spring and autumn. For winter you simply put the two duvets together for a toasty 13.5 tog duvet. You can also get duvets with different fillings on either side if you and your partner have different tastes and needs. I'm much colder than my husband but I usually layer on my pyjamas and robe before going to bed and that's how we regulate but this Cool & Cosy idea is brilliant and would suit many people I know. The guide also has information about duvets for children and toddlers.
To choose some new pillows, we used the Pillow Selector Tool that asks you four questions to find the right pillows for you:
"What sort of sleeper are you?"

—

Since these pillows would be for my husband, we answered Front Sleeper.
"Do you find sleeping a pain?"

—

It asks if you wake up with stiff/painful back or neck. Our answer was yes.
"Do you have allergies?"

—

My husband is a bit sensitive to feathers so we answered that.
"Are your head and neck too warm?"

—

Our answer was yes, my husband often gets too warm.
After answering these four questions, you are shown a small selection of pillows (in our case four) that are suitable for your sleeping needs. Then you can choose depending on how many you want, budget and which description appeals to you the most.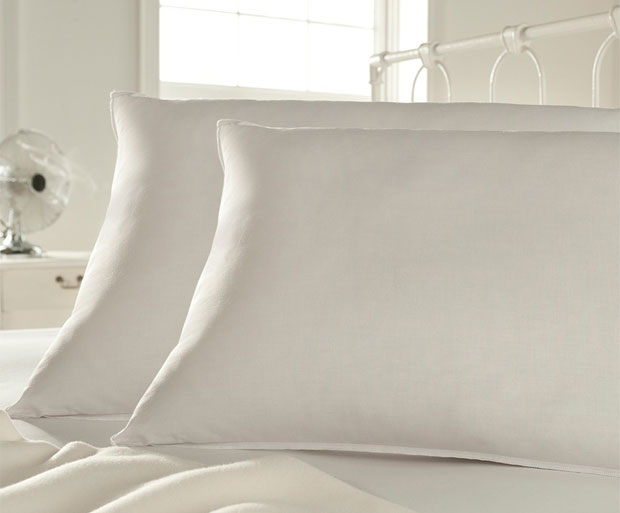 We went for the Silentnight Airflow Orthopaedic Pillow in pack of 2. They are breathe-easy and designed for support and comfort. They have a ventilated foam core and offer firm support for your head, neck and shoulders but also allow greater air circulation to keep your temperature nice and cool for a comfortable night's sleep.
When the duvet and pillows have arrived, I'll be back with a review and will let you know if the tools helped us make the right decisions.

In collaboration with SleepyPeople.