Valentine's Day Gift Idea – Beautiful Art
|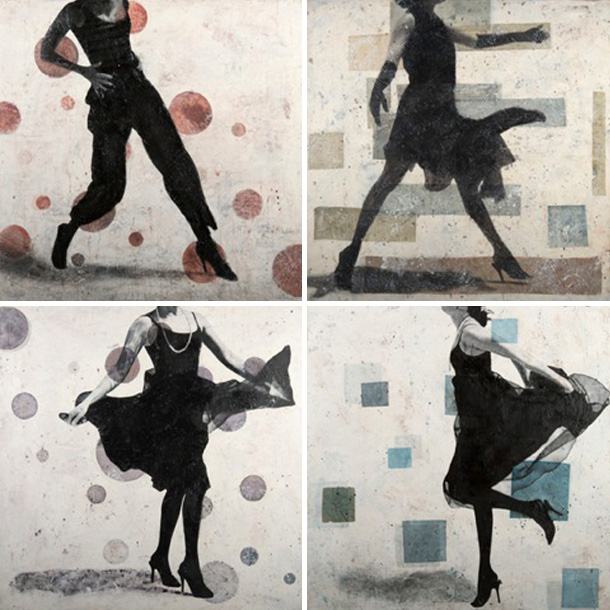 Clare O'Neill is an artist who has created these beautiful pieces using photographs, beeswax, pigments and oil paints. They look lovely and would make a great and original gift for someone you love. I love gifts that last a long time and art for your home is definitely a long-lasting gift that will remind that special someone about your love for them everyday. I really like all four above and am struggling to pick a favourite.
The story behind the images and the creating process is lovely, too! Here's some information about these pieces from Clare herself:
My "Below the Surface" series depicts classic images reminiscent of old Hollywood. They are full of gesture, spontaneity, and motion, and on the surface explore notions of glamorous femininity through the black dress, stiletto heels, and black stockings. But like all women and all artistic expression, there is much below the surface.
These images were shot underwater, giving my model and I mere moments to capture a pose before the pull of the water changed the image forever. For me, it was an exploration of the past and the future, the vulnerability and the sense of unbalance we feel when everything changes – in my case, the loss of my mother. You are forever held in that moment in time, while at the same time compelled to move forward, willingly or not.
These photographs were printed on tissue paper in multiple pieces, which were embedded within layers of hot beeswax and pigments to create a more textural piece. As part of the process, I cropped the images out of their underwater environment so that viewers can bring their own memories and sensibility to the work.
Still, this series is personal to me. Several of the dresses photographed belonged to my mother, imbuing the images with her timeless sense of style.  But the mixed-media layering process I use helps transform her dresses and these images into something unique and new. In this work, as in my life, I'm piecing together what time has changed.