Valley Mill Natural Soaps Review
|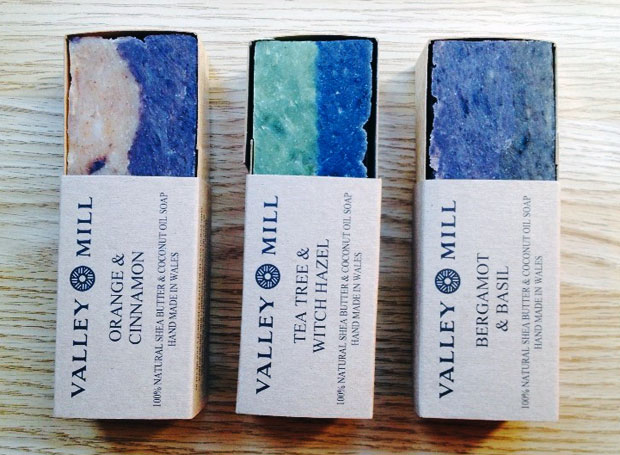 Valley Mill Natural Soaps Review
Valley Mill specialises in natural homeware products that are handmade in Wales. These include Soy Candles, Natural Soaps, Hard Wood Chopping Boards and also a wide range of welsh slate products.
Their natural soaps come in six different scents and are all 100% natural and handmade. They only contain the finest natural oils to ensure luxurious, high quality products. They don't contain any artificial colours, preservatives, additives, SLS, parabens or animal products. They are very gentle and non-drying thanks to shea butter, coconut oil, olive oil, palm oil and castor oil.
Essential oils create natural and unique fragrances and herbs are used to create the beautiful colours.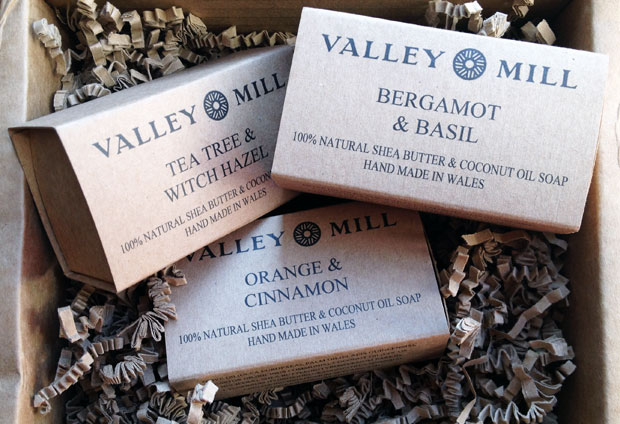 I've tried three of these gorgeous soaps and was lucky enough to get to choose which scents to try. I went for fragrances that I love and chose Orange & Cinnamon, Tea Tree & Witch Hazel and Bergamot & Basil.
Orange & Cinnamon is a classic combination that reminds me of Christmas and buns. It smells delicious!
I love the smell of the Tea Tree & Witch Hazel soap and both tea tree and witch hazel have great anti-bacterial properties so are perfect ingredients for a hand soap. We use this one in the bathroom and it's lovely. The bright green colour is so beautiful, too.
Bergamot is another one of my favourite scents and together with basil, I think it makes a great scent for a kitchen soap. It's very fresh!
All the soaps have the same base and feel very similar to use — just the scents and the colours are different. They lather easily and cleanse my skin really well without drying it. These soaps feel much nicer and gentler on my skin than most soaps I've used before. They're very efficient and leave my hands squeaky clean but still soft and hydrated! Must be thanks to all those lovely, natural oils.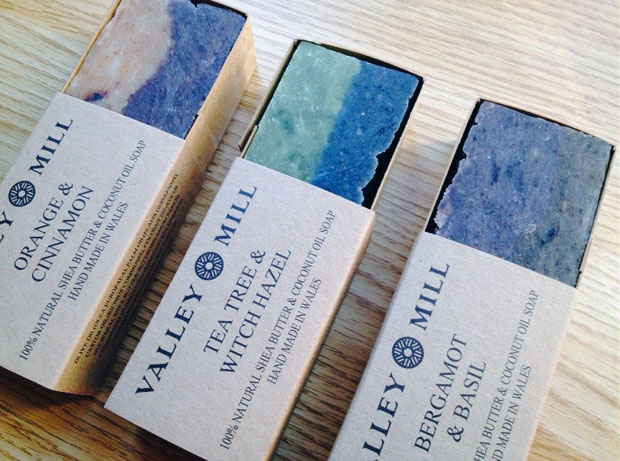 The other three scents available are Grapefruit & Fennel, Lavender & Citronella and Rosemary & Lime. Rosemary & Lime is an amazingly beautiful soap that is bright orange and bright green. The scent combination sounds wonderful and would probably also make a great soap for the kitchen.
These soaps cost £4 each and come beautifully wrapped. They would make very nice gifts for anybody interested in natural skincare and especially for mums who are forever washing their hands.
I was sent these three soaps for this review. As always, all my reviews are 100% honest and all thoughts and opinions are my own.