Vital Touch Natalia Prenatal Beautiful Body Scrub Review
|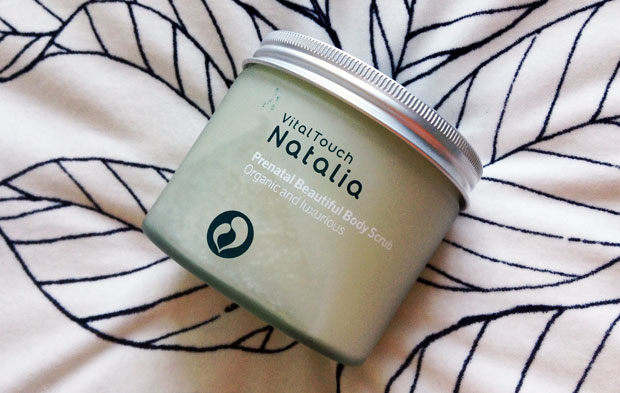 Vital Touch Natalia Prenatal Beautiful Body Scrub Review
This is a body scrub by the lovely brand Natalia by Vital Touch. It's formulated especially for pregnancy to soothe dry skin and itchiness on your growing bump. Of course you can enjoy it when you are not pregnant too — it's simply a great scrub! It's so hydrating that you don't need to moisturise after using it in the shower or bath. I love this aspect because moisturising can be a bit of a chore sometimes.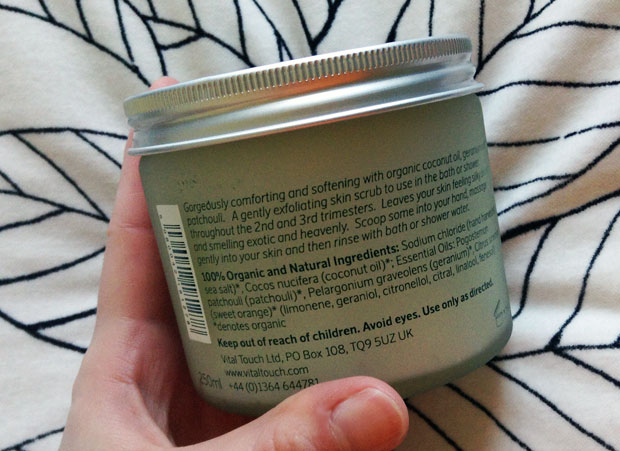 This organic scrub is made from Coconut Oil, Sea Salt and Essential Oils. Coconut oil is a great moisturising and softening multi-tasker. It makes skin really soft and cleans it, too. Sea salt is fine and gentle but very efficient at buffing away dead skin leaving you soft, smooth and silky. The essential oils used is an aromatic blend of Geranium, Sweet Orange and Patchouli to comfort, ease tension and balance your mood. It's a gorgeous scent combination that fills the whole bathroom with a delicious fragrance when you are using the scrub.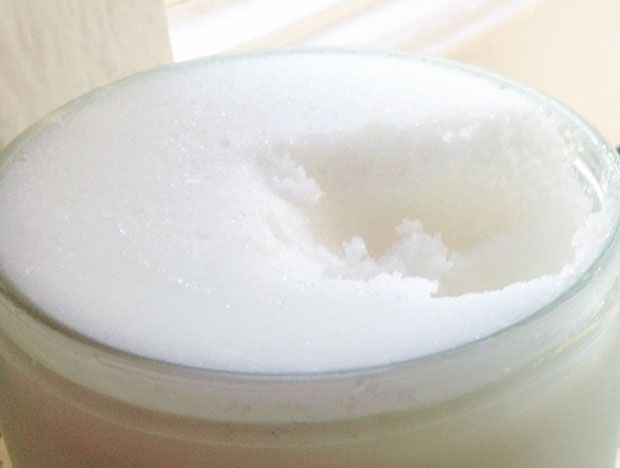 The scrub is firm but if your bathroom is warm it should soften a bit because coconut oil melts a bit when it warms up. It's a really luxurious product made from great quality ingredients. When I use it at home, I feel like I'm at a spa.
As a mum, me-time is rare and when I do get to squeeze some in, I want to use great products that make me feel good, happy and relaxed. The products from Natalia by Vital Touch do just that. They feel amazing on my skin, are organic and natural and fragranced to make me relax — just what I need. The brand makes a great New Parent Survival Box too, that I've reviewed here.
The packaging is great too — pretty frosted glass bottles and jars with metal lids — which adds to the luxurious feeling and makes the products look great on display.
Above is a lovely moment captured: pampering products by my new favourite brand, a new book to enjoy, a glass of wine (not pregnant) and a hot bath. I'm enjoying using this scrub now to look after my skin and I'm sure it's an amazing scrub to use on your growing bump when pregnant. I remember the itchy, stretchy feel from when I was pregnant and will definitely use this on bump number 2 to help soothe dryness and keep my skin moisturised.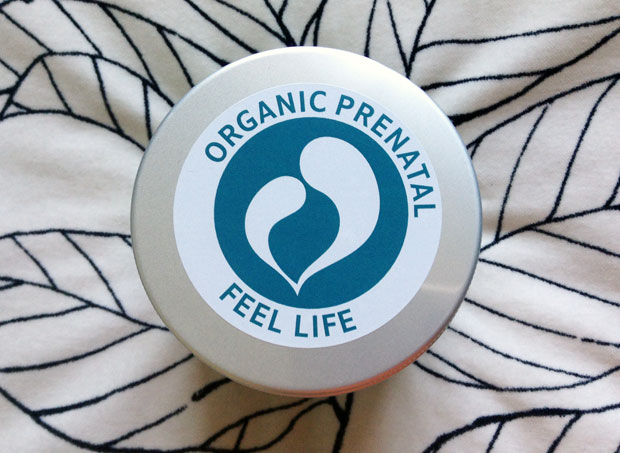 The Prenatal Beautiful Body Scrub is available to buy in a 60ml jar for £10 or a 250ml jar for £18.50. The bigger jar is much better value and I recommend buying that one. A little goes a really long way with this efficient scrub so the value is good. I've used mine loads and I still have more than half of my large jar left.
Find all products and lots of gift sets on vitaltouch.com. Follow Vital Touch on Twitter for updates and reviews from other #nextorganicmums.
I was sent this product to review as part of the Natalia product focus group. I'm also part of #nextorganicmums. As always, all my reviews are 100% honest and all thoughts and opinions are my own.