Cussons Mum & Me Bump Gift Pack Review
|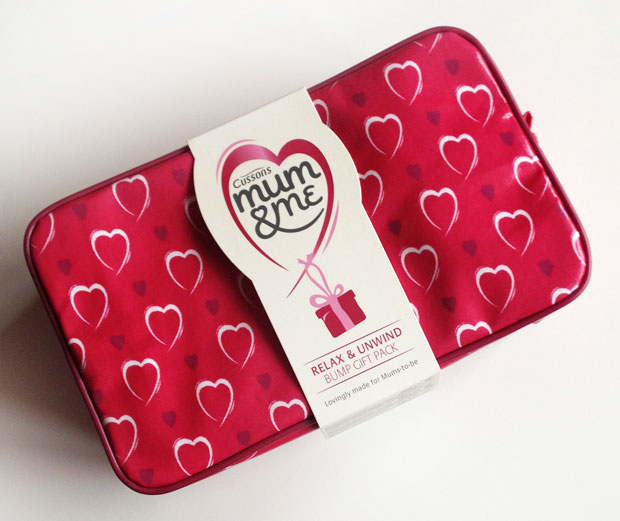 Cussons Mum & Me Bump Gift Pack Review
The Cussons Mum & Me Bump Gift Pack contains four products from the lovely Bump range that is designed to nourish your pregnancy skin, helping you feel and look great. The Cussons Mum & Me Bump Gift Pack makes an ideal Happy Pregnancy gift for a pregnant friend/sister/partner or for yourself.
I recently received this gift pack as a surprise gift and it made me so happy! When I was pregnant with my daughter, I was hoping that someone might surprise me with some pregnancy pampering gift sets but that never happened so it was lovely to get one now that I'm pregnant again. (My mum did give me a lovely olive oil body butter that she'd bought on holiday which was very nice.)
I've been a huge fan of Cussons Mum & Me for many years and particularly love the scents of the Bump and New Mum ranges.
This set consists of a large toiletries bag filled with Cussons Mum & Me Bump Stretch Mark Cream, Soothe & Nourish Body Lotion, Relax & Unwind Bath Soak and Hydrate & Nourish Shower Cream in perfect sized bottles and tubs for travelling. The cream is 25ml, all the other products are 100ml.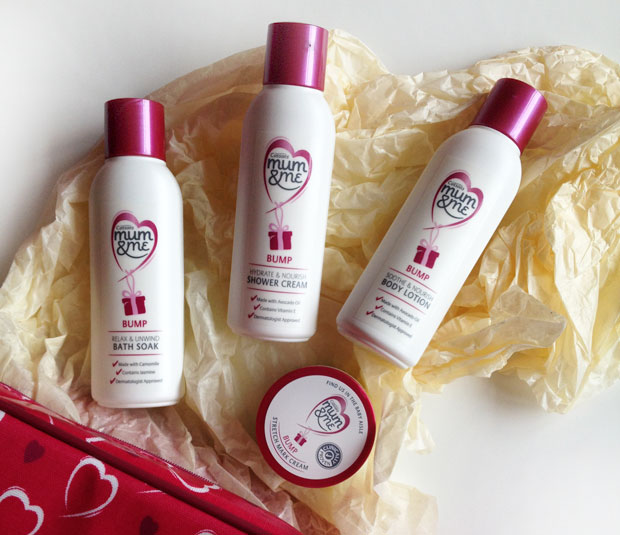 The Stretch Mark Cream is nice and thick and contains Lupin Seed extract which is known to help boost the skin's elasticity. It also contains the moisturising complex of Tamanu and almond oils to hydrate skin and keep is soft and supple. It's a lovely cream that I enjoy massaging into my little bump after my shower.
The Soothe & Nourish Body Lotion contains a nourishing blend of avocado, almond and grapeseed oils to hydrate skin leaving it feeling soft and smooth. It also contains Allantoin which can help relieve itchy skin which is a common side effect of growing a baby as your skin stretches. I use this on my legs, hips and thighs as I prefer to use the cream on my belly.
The Relax & Unwind Bath Soak helps you create the perfect, calming end to the day and relaxes you for a good night's sleep. It contains chamomile known for its relaxing properties and added moisturisers and milk proteins to help care for your skin. Read my full review here.
The Hydrate & Nourish Shower Cream is one of my favourite shower products ever and I use it whether I'm pregnant or not because it's so lovely! The scent is gorgeous and very addictive and the creamy gel is so hydrating with its blend of vitamin E, avocado and grapeseed oils that moisturise for up to 12 hours. I don't even feel the need to use a moisturiser after my shower when I've used this. You can read more about my thoughts on this product here and here.
A big thank you to Jess for this lovely gift! x