Cussons Mum & Me Bump Bath Soak and Shower Gel Review
|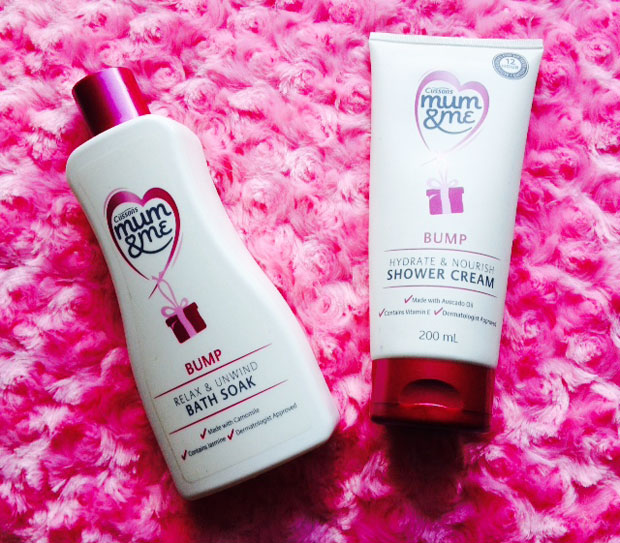 Cussons Mum & Me Bump Bath Soak and Shower Gel Review
I love Cussons Mum & Me products and started using them on myself when I was pregnant. I still use my favourite Bump products now and also some of the New Mum range. For my daughter's baths we use the Baby and children's Little Explorers products most of the time. The products are of really high quality, suitable for sensitive skin and always smell so good!
The Bump range is designed to look after and pamper your skin throughout your pregnancy and will help keep your skin soft, hydrated and nourished. The products also help you relax which is extra important during pregnancy when your body is very busy building another human being.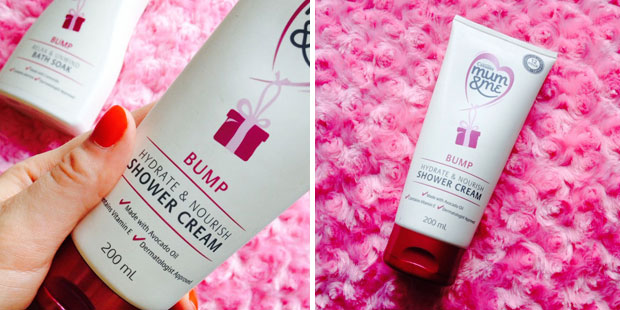 Bump Hydrate & Nourish Shower Cream
This is a rich shower cream made with avocado oil and vitamin E that will help keep your growing bump soft and hydrated. Stretching skin often feels dry and itchy and this dermatologist approved luxurious shower cream is just what this skin needs. Bump Hydrate & Nourish Shower Cream keeps bumps smooth and itchiness away. Skin is moisturised for up to 12 hours.
I have reviewed this product before here on my blog and it's still one of my absolute favourite shower products (pregnancy and non-pregnancy). Whenever I see it on offer in Asda or Boots, I stock up because it's such a great shower cream, whether you're pregnant or not. It's so pampering and hydrating and really great for dry skin. I love that my skin feels so moisturised after use that I don't need to put body cream on straight after showering and can just get dressed straight away. This is especially good at the end of pregnancy when everything feels harder to do and moisturising feels like a chore.
I've recommended this product to loads of people and have only had good feedback. The scent is amazing too — it's that same fantastic "Japanese grape candy memory" scent that some of the other Cussons Mum & Me products have too. I'm completely in love with that scent and will never tire of it — it's so fresh and fruity.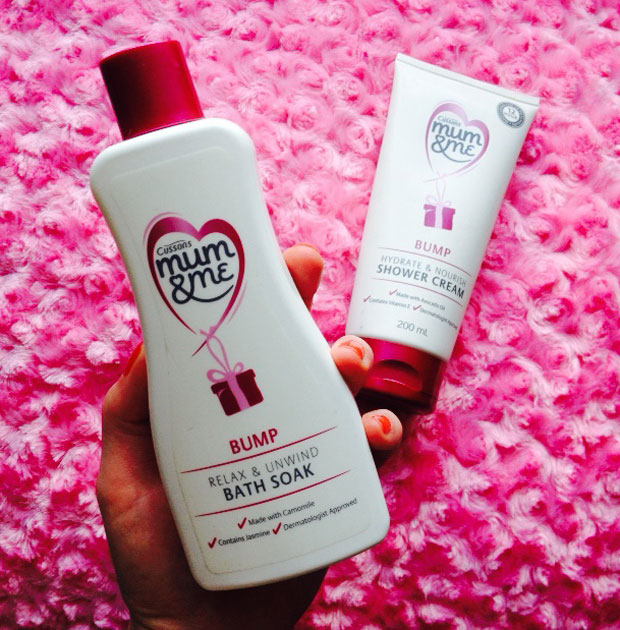 Relax & Unwind Bath Soak
This is a relaxing bath soak containing chamomile and jasmine to help you unwind before going to sleep. It's a very calming scent combination and the bath soak contains added moisturisers and milk proteins to help care for your skin and keep it soft and hydrated. Like the other Cussons Mum & Me products, the Relax & Unwind Bath Soak is dermatologist approved.
I love using this in the bath before going to bed and find that it really does help me get ready to sleep. The scent is fresh and reminds me of traditional soap which I find comforting. The formula doesn't dry out my skin which is a huge plus, too. I wish I had time for more baths and could use this before bed every night as a pampering bedtime ritual.
See the full Cussons Mum & Me Bump range here and buy from any of the big supermarkets, Boots or Wilko.
I was sent these products for this review. As always, all my reviews are 100% honest and all thoughts and opinions are my own.