Vosene Kids Review – Fruity Goodness & Squeaky Clean Ranges
|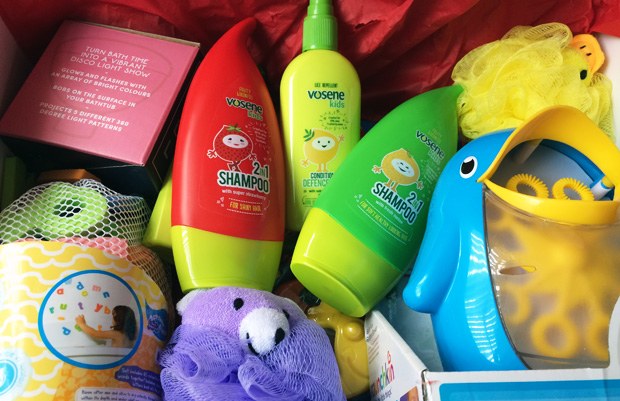 Vosene Kids Review – Fruity Goodness & Squeaky Clean Ranges
We were recently sent a lovely gift box with some bath time goodies, including Vosene Kids products, for the girls. We've had fun trying the new products so here's a little review of the ones we've tried.
Vosene Kids Fruity Goodness
My girls and I love fruity scents and this range includes a yummy smelling 2 in 1 Strawberry Shampoo and Melon 2 in 1 Shampoo. The formulas are designed for kids, dermatologically tested, tear-free, paraben-free and MIT-free for enjoyable and stress-free baths.
Both these smell amazing and they work very well on both my daughters' hair. My youngest has straight hair and doesn't need any conditioner after this but my eldest's corkscrew curls need some hydration afterwards, as always. My toddler's skin has gone a bit dry after we started using these shampoos — it's inevitable that the product goes on the body too when washing hair in the bath — so I look forward to trying Vosene Gentle to Skin range soon too as this extra caring and has nourishing Coconut Oil in it.
The Strawberry 2 in 1 and Melon 2 in 1 Shampoos are available to buy in ASDA for £1.99.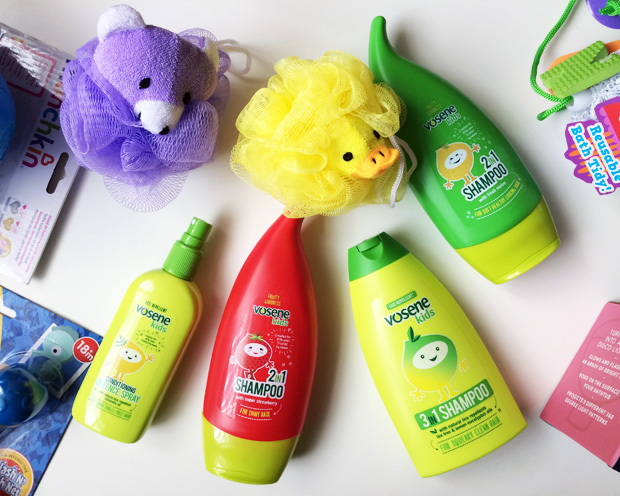 Vosene Kids Squeaky Clean

This range includes a 3 in 1 Shampoo and a Conditioning Defence Spray that helps achieve tangle-free hair that is shiny too, as well as offering advanced protection in the fight against head lice. This is great for school aged children or children at nursery as those places are usually where head lice spread. The products are dermatologically tested and MIT-free and this range is suitable for children over three years old. The products smell lovely and fresh of the tea tree and lemon eucalyptus oil which are also what help fight lice.
The 3 in 1 Shampoo is available to buy at Boots, Tesco, Asda and Morrisons, the 3 in 1 Conditioning Defence Spray is available to buy in Tesco, Sainbury's and Morrisons.
Thank you to Vosene Kids for sending us these products! As always, all my reviews are 100% honest and all thoughts and opinions are my own.