Ways to Celebrate the Birth of Your Child
|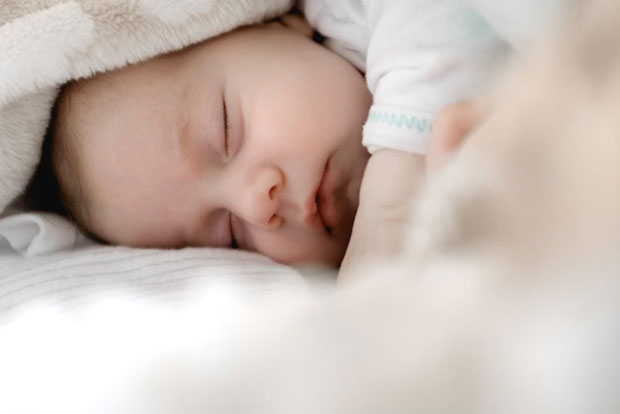 Ways to Celebrate the Birth of Your Child
The time of the delivery of your child is uniquely emotional. You will have no problem keeping the memory of the arrival of your new family member alive in your mind. However, you may begin to forget how small your baby was or how people reacted when they met him or her for the first time. Therefore, working out to celebrate this moment could be one of the best decisions you make, especially in 20 or 30-years' time, when you are looking to cherish these moments.
Here we guide you through some of the best ways to celebrate the birth of your child.
Baby fingerprint jewellery is something unique to treasure forever. The universe has bestowed on us our own bar code, which also happens to be a beautiful combination of peaks and curves.  You can have this pattern laser engraved into gold and silver; a truly bespoke piece of jewellery to cherish forever. Imagine passing on this jewellery to your grandchild, as they get to wear something that was made from the baby fingerprint of their parent.
Your baby's fingerprint can be etched into a necklace, ring, pendant, charm and more. If you are the father wanting to thank the mother for the love they have brought to your life, this could be the perfect gift.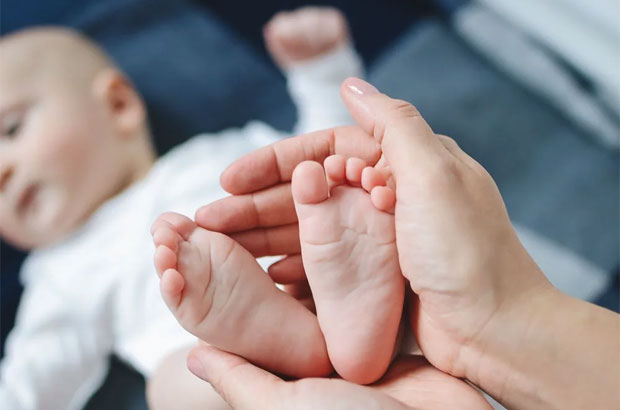 Another way to capture your baby's fingerprints, also footprints, is with a baby casting kit. Times are tight when you have a new baby, and you might not have much to splash out. A kit can be purchased from the high street or your favourite online store for a reasonable price. You can create an indentation of the hand and the foot and mount these along with a snapshot. This is a quick and easy way to memorialise this time and give you something special to look at in the future.
Taking a photo of a newborn that will continue to look attractive in the future is a challenge. Only a new parent with all those gushing hormones will think the wrinkly, over-pink bundle is beautiful. The cuteness that everyone appreciates usually comes after a few days or weeks! Consequently, you might find the work of a newborn photographer could be just the thing to capture your baby during the first time of their life.
With the right mixture of props, lighting and patience, the professional photographer can create the most magical image. Black and white photography works really well for newborn baby photos!
Although an expense, you want to think about how quickly your little person will grow over the next few days and weeks. You could wait until the baby sits up and smiles, but you may then have missed so much of the life of this young person. You will receive your prints digitally, which is excellent. However, consider having physical pictures made, maybe even on canvas. The image on your wall will stay with you much longer, and you can continually marvel at how much your child has grown week on week.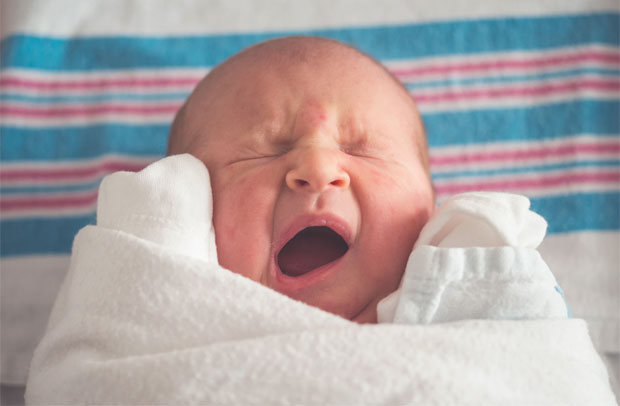 A tree is a beautiful symbol of life. The roots burrow into the earth and offer stability and security. The tree continually regenerates year on year. There is a reason that the tree is a symbol of our family and personal history. Consequently, planting a tree on the day of your baby's birth is an emotional representation of the life you are about to offer to your child.
There are other reasons to plant a tree. The environment is in trouble, and there is a need to create the future we want for our children. Therefore, planting this tree could also be part in addressing problems of climate change.
Personally, you can project into the future and imagine the time you stand beside the fully grown tree with your child who is now an adult.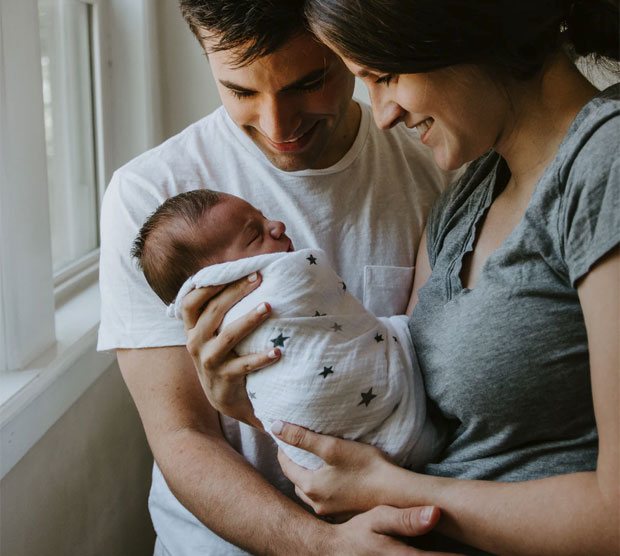 Carve out some time alone
All these gestures are a wonderful celebration of the new life you have created. However, there might be something more precious than any material object – and this is time.  The first few days and weeks of your baby's life will feel chaotic. There will be people popping in to say hello and meet your little person. You will be sleep deprived and wondering what you have let yourself in for with this demanding little creature.
Therefore, one of the most critical ways to mark the moment is to find some time to sit alone with your baby. Plan for a time when you can close the door, ask people to stay away and hold your baby skin to skin to get to know them better. The small hint of quiet and the bond you create will continue to be unique into the future.
Guest Article. Contains sponsored links.