12 Days of Sriracha – The World's First Sriracha Calendar | AD
|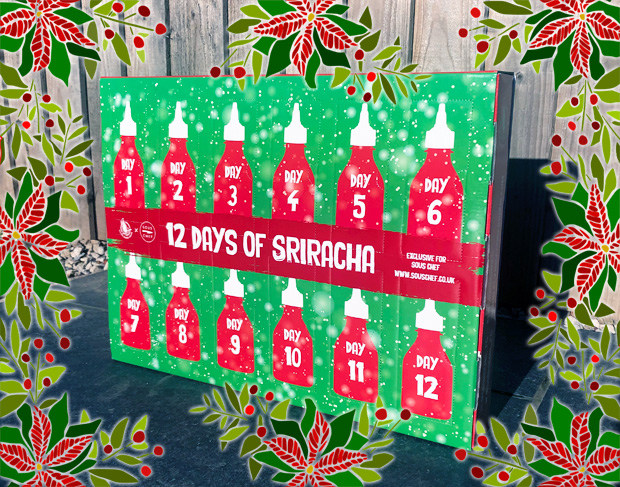 12 Days of Sriracha – The World's First Sriracha Calendar
I love that advent calendars are available with so many different fun themes these days. There really is something for everyone! This year's hottest calendar must be the 12 Days of Sriracha advent calendar by Flying Goose and Sous Chef, the world's first Sriracha calendar!
Get ready to spice up your meals with this amazing calendar that includes 12x 200ml bottles in a rainbow of flavours:
Sriracha Original
Sriracha Mayo
Sriracha Yellow Chilli
Sriracha Green Chilli
Sriracha Wasabi
Sriracha Blackout
Sriracha Super Hot
Sriracha Extra Garlic
Smokey Sriracha
Sriracha Black Pepper
Sriracha Tikka
Sriracha Yuzu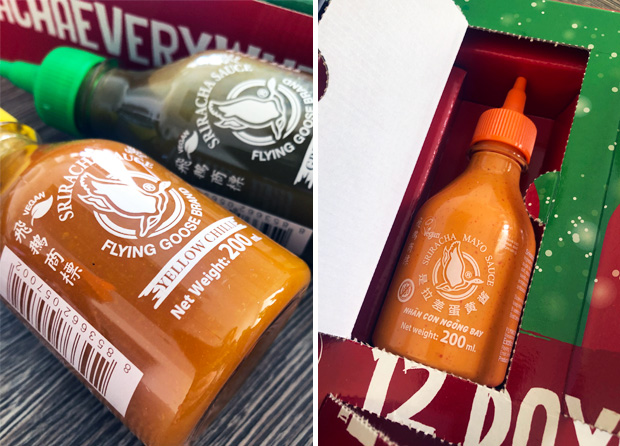 It's such a fun treat for anyone who's already a Sriracha fan or who likes hot sauces and is yet to try the full range of tasty sauces from world-renowned Sriracha makers Flying Goose.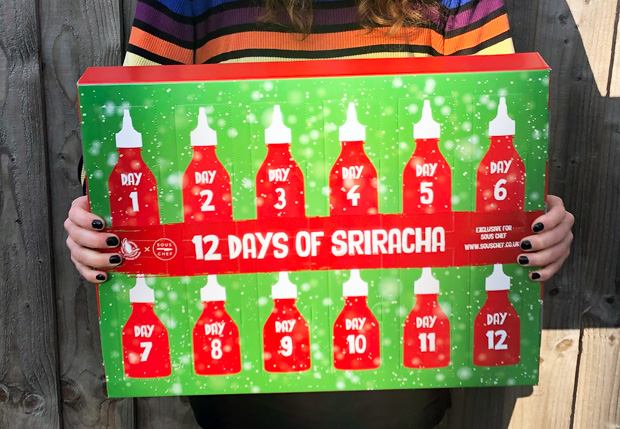 The 12 Days of Sriracha calendar is an exclusive partnership between Flying Goose and ingredient specialists souschef.co.uk and it's in stock now ready to order. The festive calendar costs £39.99 and would make a great gift for a foodie friend or yourself.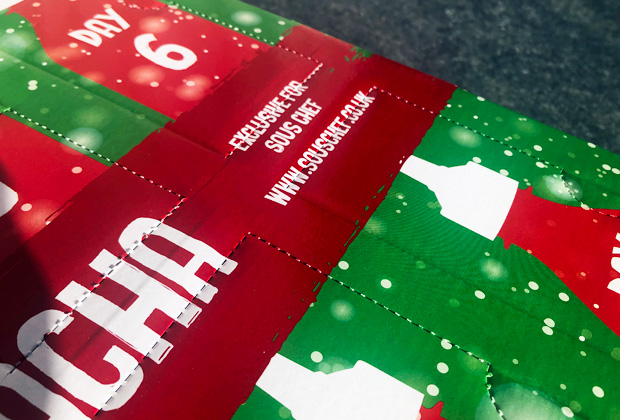 Since the bottles are 200ml bottles, you'll have plenty of sauce to enjoy over the next year or so which is fantastic value. Buy yours here.
Features a gifted sample of the 12 Days of Sriracha calendar. All thoughts and opinions are my own.