3 Beautiful Examples Of Modern Wood Wall Panelling 
|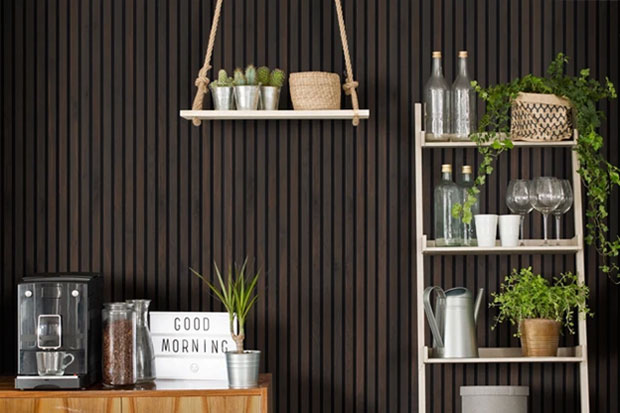 3 Beautiful Examples Of Modern Wood Wall Panelling 
Wood wall panelling, a mid-twentieth century trend that died out around the 1980s, has revived in full force. But instead of the dark, musty planks stacked up vertically next to each other, wood walls have taken on a whole new character. Homeowners are finding new ways to incorporate wood into their wall treatments, putting a modern twist on a classic style.
We've always used wood in our home designs, whether for walls, flooring, furniture, or décor. Even though some wood trends may disappear and re-surface, like wall panelling, wood will always be a crucial design material for our interiors. If you're still not convinced that wood is a great choice for your home, the team at Wood Veneer Hub have gathered together three examples of wood walls that will change your mind.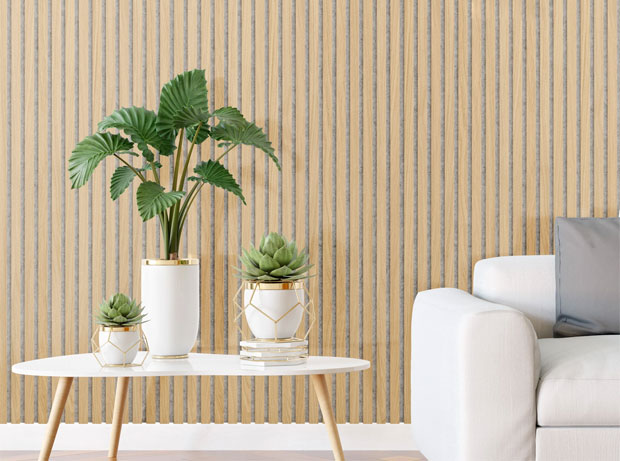 Keep It Minimalist
The first example to make you rethink wood wall panelling is minimalist design. Those panelled rooms from the 1970s, with their shag carpeting and orange furniture, probably don't strike you as minimal. That's why designers today are taking this old trend and reinventing it — more simply.
Scandinavian-inspired design, with its emphasis on simplicity and functionality, has been a big trend in the last several years. It's no surprise, then, that interior designers apply this minimalist approach to wood walls too.
Wood wall panels don't have to be dark and overwhelming. Whitewashing your wood walls or painting them a light grey can brighten up any room. If you don't want to paint the wood panelling, you could install wood with naturally lighter hues, like birch. Adding panels in lighter colours with practical design lets you add other statement pieces to your room. Minimalist wood panels make great complements.
Another way to pare down your wood walls is to cut your panels into thin strips. White wood finishes on thin boards not only adds brightness, but also injects a sense of modernity into any space. Functional minimalism isn't just about lighter colours, though. Upcycling old materials is also a great way to reduce your environmental impact. Reclaimed wood walls are the perfect example of sustainability and simplicity.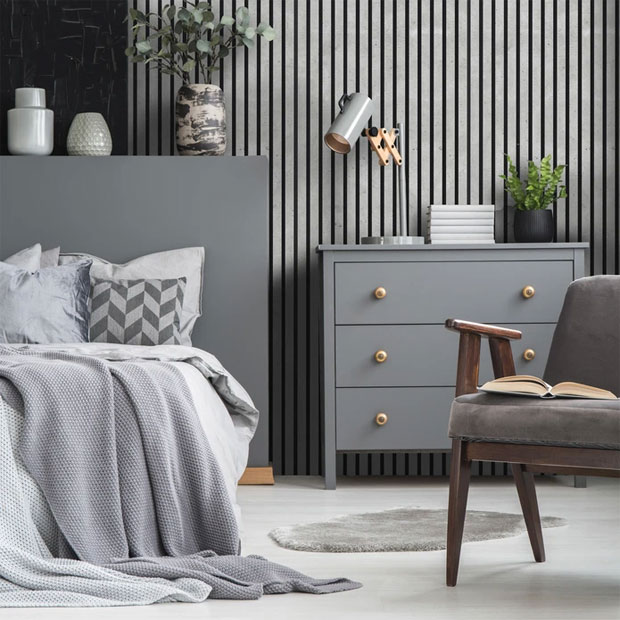 Go Bold
If you don't want to go simple, then go bold! The inspiration behind minimalist wood wall panels is a clear shift away from mid-century wood panelling styles. It's possible, however, to use wood walls for a bold design without hearkening back too much to that time period. And if vintage is appealing to you, then hearkening back to the 1970s is also possible with today's wood wall designs!
One direction you could take is a two-tone wood wall. Using a light and dark hue to offset each other creates a striking balance. Incorporate the two colours wisely, though. Staggering boards in opposing colours one after the other might give your wall an undesirable "piano" effect. Be deliberate with the colours you choose and apply contrasting tones in different sections of the same wall.
Another bold take on classic wood walls is using tiles instead of planks. Tiles, which can come in any size, add a nice backdrop and an interesting statement feature in one wall. To add character to a small accent wall, small tiles make for a distinctive look. Bigger tiles are perfect framing large features in your room, like the fireplace or the bed.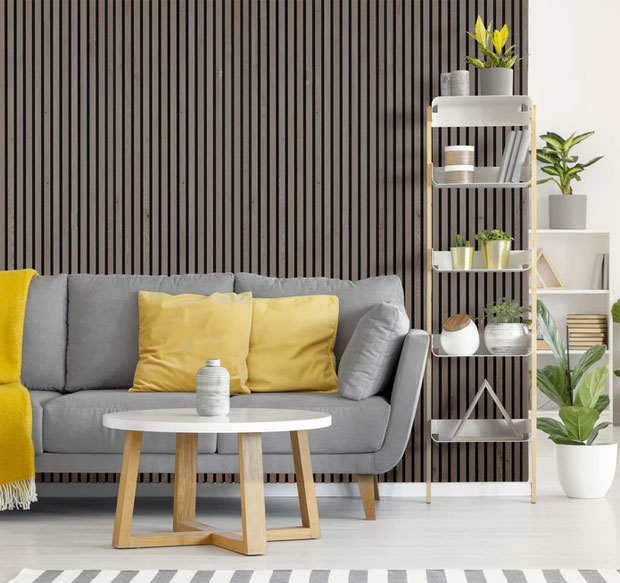 Add a Decorative Feature Wall
A decorative timber feature wall, whether minimal or bold, enhances any space. Straying from horizontal or vertical planks, you can create striking geometric patterns with your wood panels. A herringbone pattern is easy to pull off and adds instant character to any feature wall. You could also get three-dimensional with your shapes, raising some panels above the base wall.
Another creative solution for a feature wall is extending it beyond the wall. Continuing wood panels onto the floor or ceiling segments your home into particular spaces, making it feel cosier. The cohesive look of a room entirely framed in wood panels can pull everything together.
You have unlimited possibilities when designing a decorative wood wall. With a variety of hues and finishes, you can easily find the perfect wood wall treatment to accentuate your home's design.
Final Thoughts on Rethinking Wood Walls in Your Home
Wood walls don't have to be a scary or challenging design choice — quite the contrary! Wood panels are easy to integrate into any room's design, whether it's rustic, modern, minimal, funky, or bold. Wood walls are also fairly simple to install. With these three examples, hopefully you've seen how stylish wood panelling can be in your home.
Guest Article.