A Bit Of Luxury – A Christmas Gift Guide for Tired Mums
|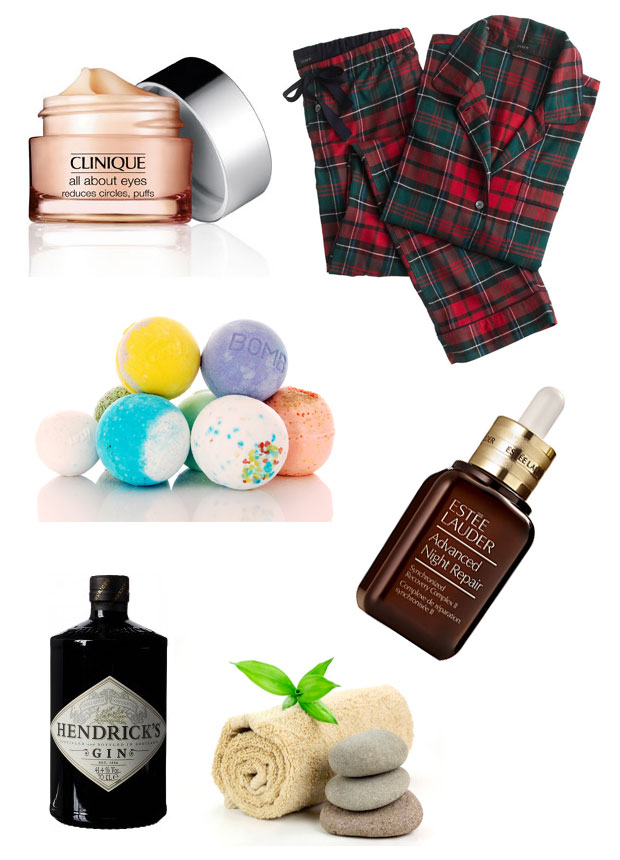 A Bit Of Luxury – A Christmas Gift Guide for Tired Mums
All I want for Christmas is… a bit of luxury and some rest! I'm sure many busy and tired mums agree with me. If you're looking for gift ideas for the mother of your children for example, these ideas might help you find something.
Since I became a mum, I rarely have time to treat myself to the pampering and skincare rituals that I love so much and I also don't treat myself to things that I'd really like to have because I always choose to spend money on my daughter first. So what I would absolutely love this Christmas is some treats for myself to help me feel special, pampered and relaxed.
From the top left:
My favourite eye cream that I never buy – Clinique All About Eyes, £26.50 from Boots and department stores.
A proper flannel pyjamas in plaid – This one is from JCrew and costs £95 but I just want something similar.
A generous selection of LUSH bath bombs – I've never had one and I love luxurious baths! From £1.95 each.
Some TLC for my skin after two years of not sleeping properly – I'd love to try

Estée Lauder Advanced Night Repair, £50 from Boots.

My favourite tipple – A bottle of Hendricks gin because it's the best. Usually costs around £26.
Some rest and professional pampering – A day visit to a spa with beauty treatments, massages and good food. Prices vary.
Some more budget friendly options would be:
Lots of naps!
Massages at home.
A full night's sleep.
Some nice chocolates.
DVD box-sets with my favourite shows.
Mums! What do you want for Christmas? Let me know in the comments below.