Back to School Games and Books Guide – Educational Fun
|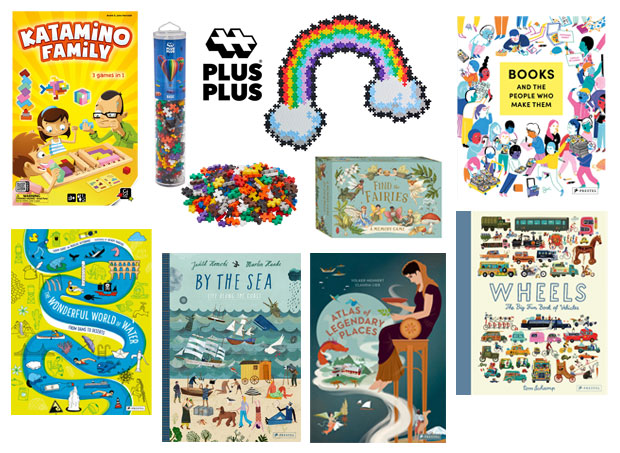 Back to School Games and Books Guide | AD
We're not quite at the end of summer yet but soon it will be time to start getting ready to go back to school. I'm always keen to keep the kids reading and to keep them doing activities that challenge their minds and get them thinking.
As well as days out and some travelling, we have days at home during the school holidays with activities like this to keep everyone entertained and occupied. In this guide, you'll find some excellent products for the school holidays but also for after school fun once the kids are back to school. Read on for my back to school games and books recommendations.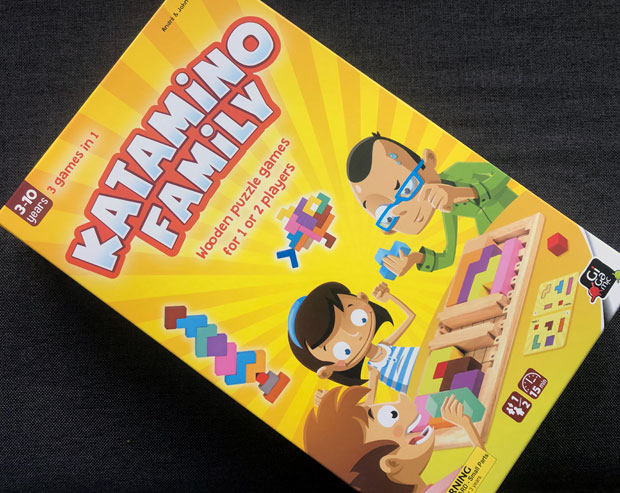 Games & Activities
Let's start with some games and activities that are lots of fun but also give your brain a workout.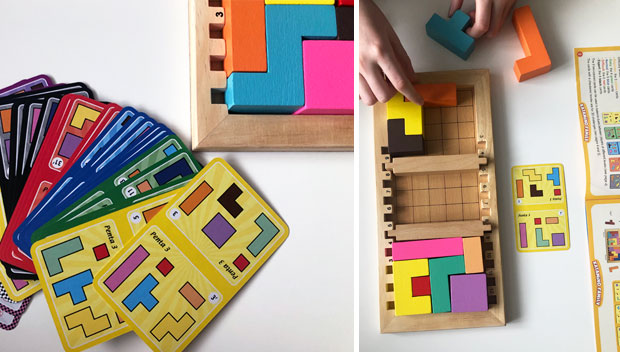 First up, Katamino Family. This is a great game for the whole family to get involved in. It's suitable from 3 years onwards with lots of different challenges for different levels. The aim is to fill your space with the imposed pieces. When you play in a duel, the aim is to be the fastest! Choose your level from the many different cards and get playing.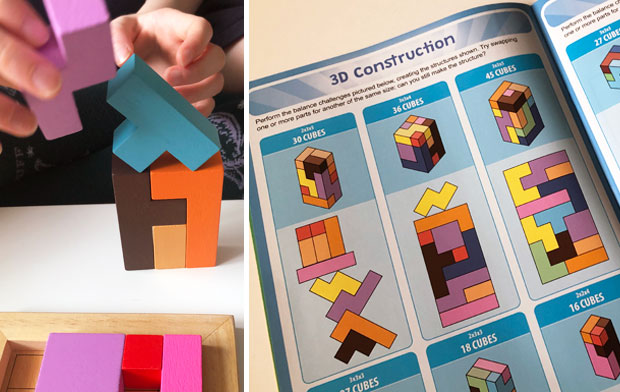 In solo mode, you can challenge yourself to fill the board, build balancing towers, 3D figures and more. There are lots of ways to play and it's so clever that the same pieces can be used for so many different activities. Katamino Family is ideal for anyone who's into logic and construction games! Katamino games are available from amazon.co.uk and all good Hobby Stores.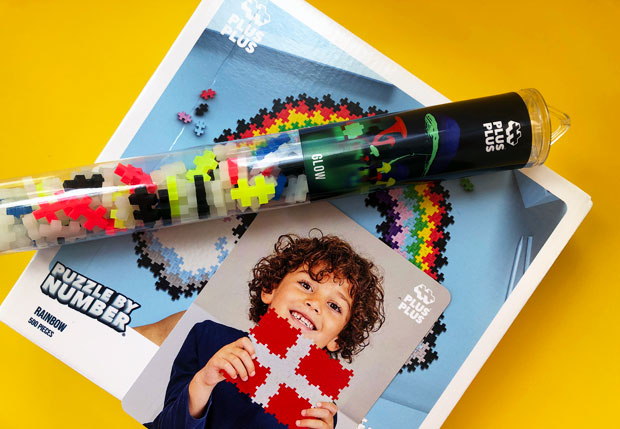 Next, Plus-Plus! Plus-Plus is an award-winning creative constructive toy that provides many hours of play and stimulates fine motor skills, creativity, focus and patience.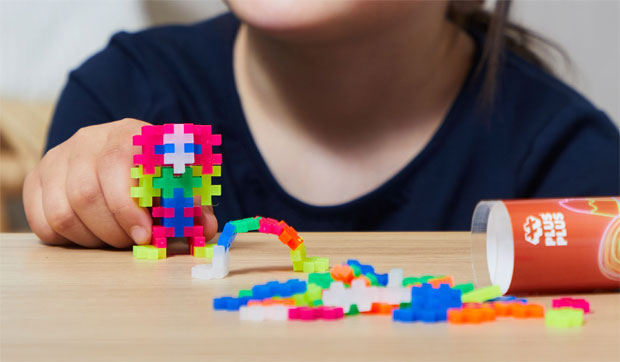 The idea is that the same shape can be used to pretty much build anything. Plus-Plus is made in Denmark in the company's own zero-plastic-waste factory powered by renewable energy which is great!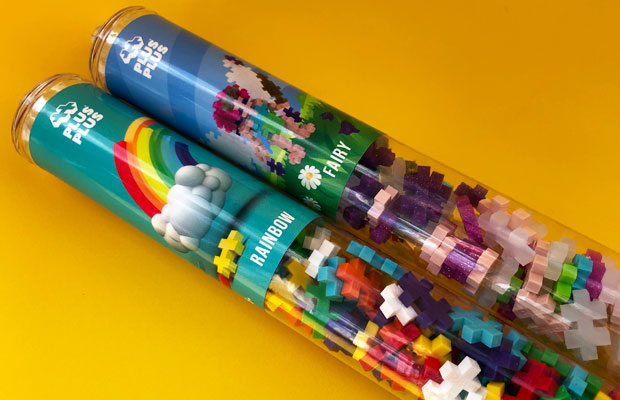 The Plus-Plus shapes are available in lots of different colours and sets for children to explore and the possibilities are endless!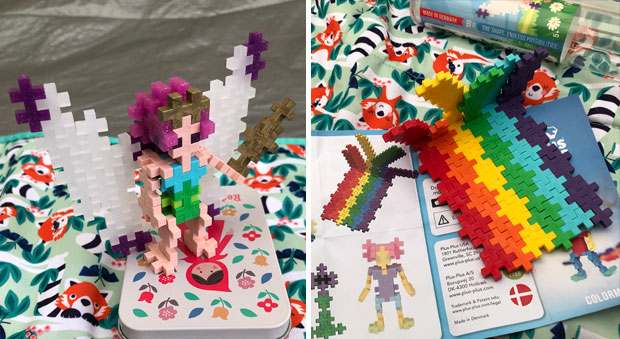 You can buy sets in Plus-Plus Tubes with pieces in different colourways (neon and basic, for example), tubes for specific builds or in larger Puzzle By Number sets to build certain designs – of course you can use the same pieces for free-building too. Below you can see the Rocket design and further down is the Rainbow design.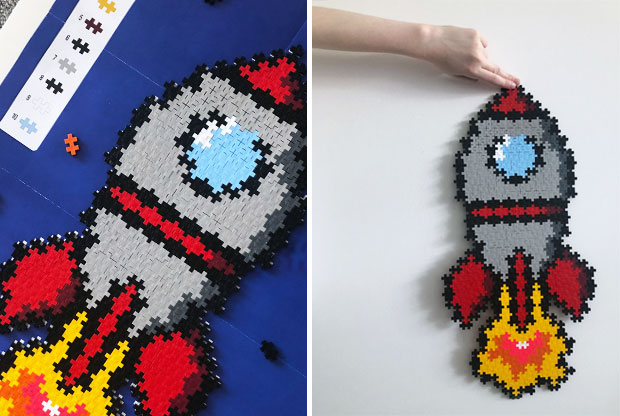 The tubes make excellent travel toys as they don't take up much space, are easy to pack and provide hours of creative fun.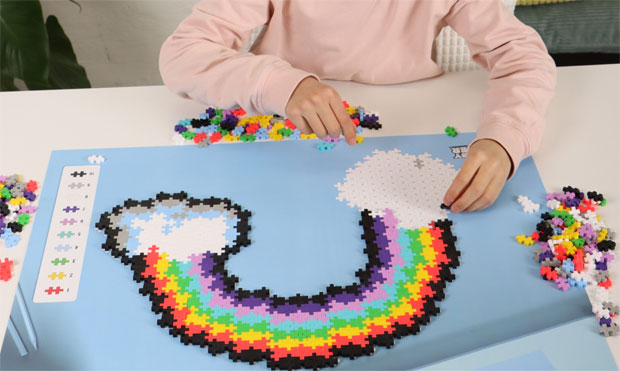 Plus-Plus Tubes are available at Smyths, toysrus.co.uk, amazon.co.uk and Toymaster stores. Plus-Plus Puzzle by Numbers are available at Amazon.co.uk and Toymaster stores.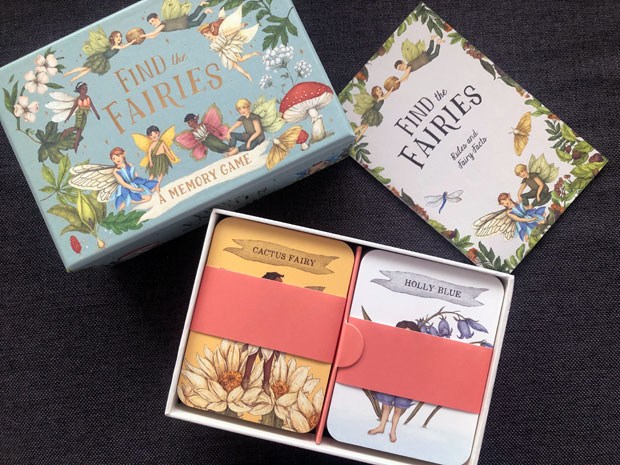 Memory games are great for children and adults and this Find the Fairies one is challenging as well as beautiful! The charming game is based on the popular book from the Folklore Field Guides series A Natural History of Fairies. The cards feature naturalist illustrations of fairy species from different regions of the world. Each pair consists of two friends of the same fairy species. Can you reunite the fairies?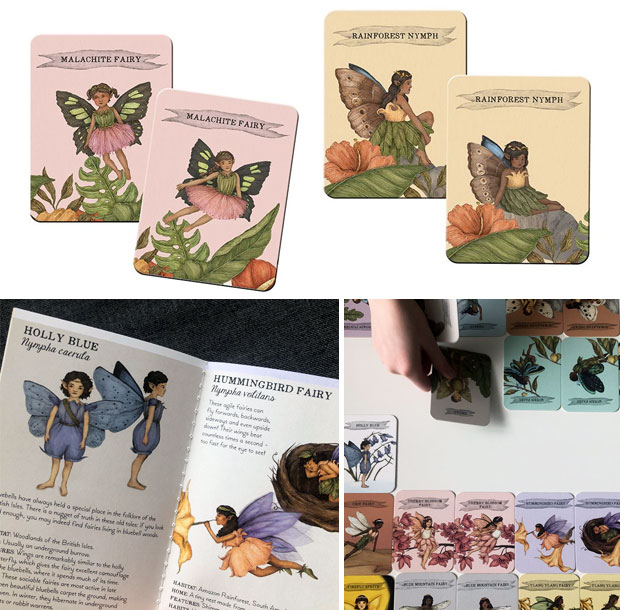 The game also includes an illustrated booklet with the game rules, fairy facts and fun tips for how to find them yourself.
Find The Fairies: A Memory Game is available from Waterstones, Amazon and all good bookstores.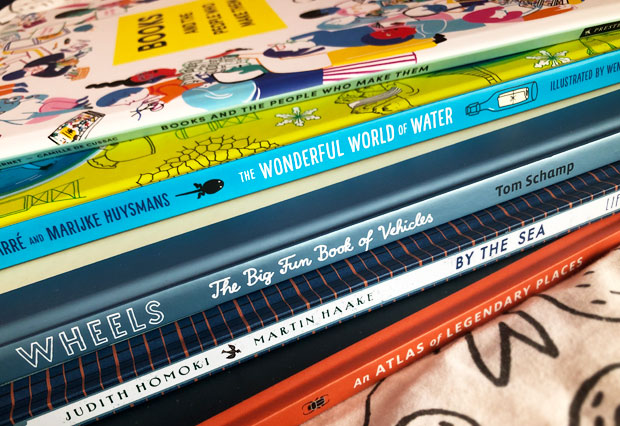 Educational Books
Next, let's look at some brilliant and beautiful educational books for children. I'm of the opinion that you can never have too many books! New books encourage learning about new things so are always encouraged by me. Here you can see a wonderful selection of books from Prestel that all focus on different interesting topics. Let's have a closer look!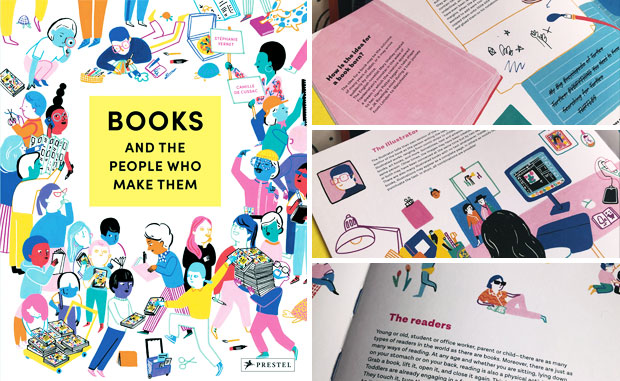 Books and the People Who Make Them by Stéphanie Vernet, illustrated by Camille de Cussac. This is such a great idea – a book all about the world of books! How books are created and how they reach the reader and all the steps inbetween. In this unique book we explore the world of authors, editors, illustrators, graphic designers, sales representatives, printers, book sellers, critics, librarians, and readers and learn lots of interesting facts about the journey of a book, from an author's idea to the reader's hand. Perfect for young book lovers! For stockists visit prestel.com.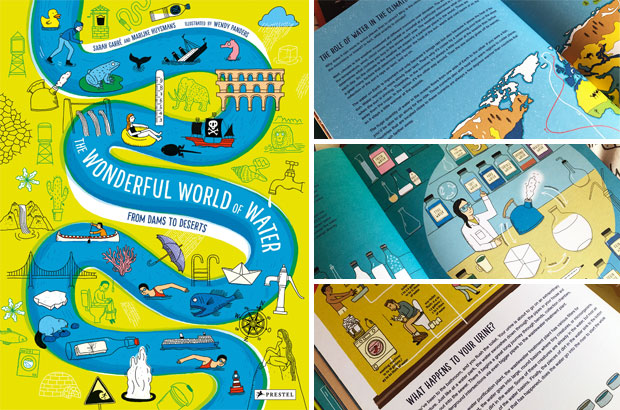 The Wonderful World of Water by Sarah Garré, Marijke Huysmans, illustrated by Wendy Panders. This engaging book is all about our planet's most important resource – water! Dip into the lively double-page spreads that explore different water topics and learn lots of cool facts and trivia. It's a really interesting book with fascinating information and great illustrations to explain things clearly. How does the water travel from the ocean to the sky to mountains, rivers, soil and back again? How does water purification work? Learn this and much more in this excellent guide to all things water. For stockists visit prestel.com.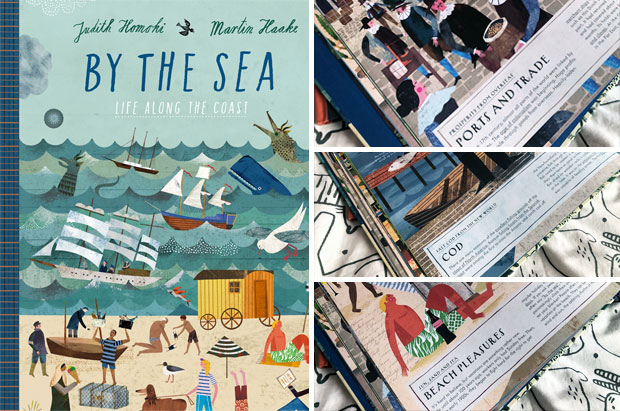 By the Sea by Martin Haake, Judith Homoki, illustrated by Martin Haake. Have you visited the seaside over the summer holidays? This book explores all things by the sea. Come along on a coast-to-coast journey through time and across continents to learn about the historical and cultural importance to the world's seashores. Each spread is highly detailed with lots of interesting things to spot and learn. Find out about coastal habitats, the ebb and flow of tides, the whaling industry, climate change, and more. The book also features detailed maps of the world's largest oceans with historic events, figures and scientific facts. For stockists visit prestel.com.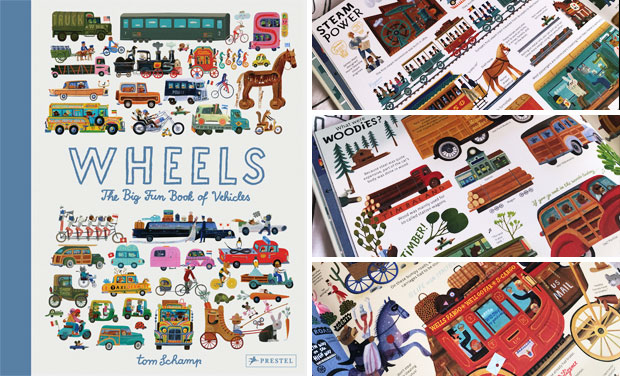 Wheels by Tom Schamp. In this book, illustrator Tom Schamp guides young readers through all the ways wheels have rolled through history. The book is full of quirky and colourful illustrations, lots of information and humor too. Explore all things on wheels – from the Trojan horse, to steam trains, Vespas, Ferraris to skateboards and electric scooters! It's an educational and charming book that children will love to explore again and again. For stockists visit prestel.com.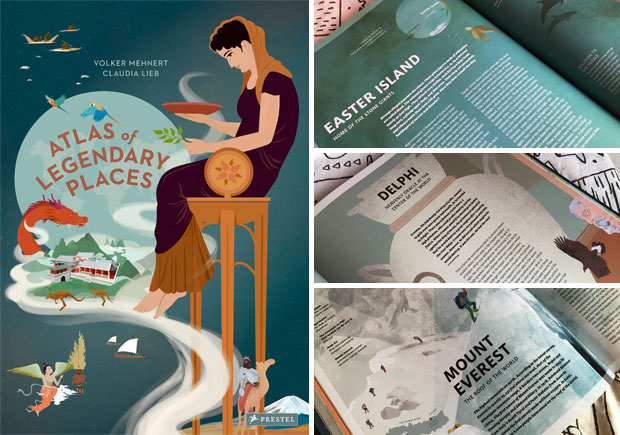 An Atlas of Legendary Places by Volker Mehnert, illustrated by Claudia Lieb. Last but not least, explore the magic of myth, culture, natural beauty, and history, and visit eighteen of the most fascinating places in the world through the pages of this amazing book. It's full of stunning double-page spreads with gorgeous illustrations that are sure to spark curiosity!
Learn about the unique geology of Thingvellir National Park in Iceland, the legends behind Germany's Lorelei rock and Greece's Delphi, the galactic marvels of the Milky Way, and much more. We get to discover the unique histories, physical characteristics, and cultural lore of these incredible places. An excellent way to encourage an interest in the world around us, travel, geography, wonder, and history. For stockists visit prestel.com.
Collaboration. Features samples provided for this guide. As always, all thoughts and opinions are my own.