Beauty Hack: Using Sudocrem On Your Face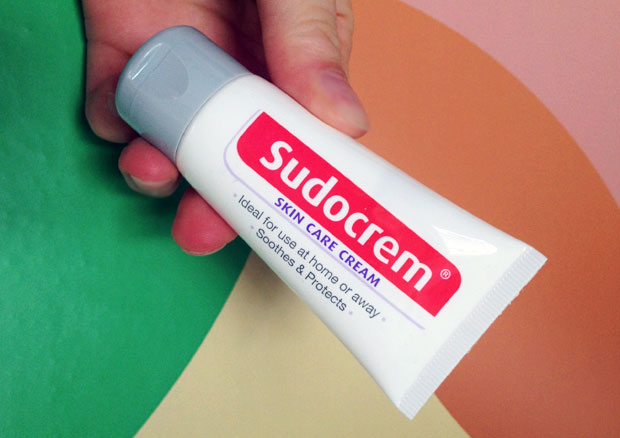 Beauty Hack: Using Sudocrem on your Face
Most of us mums know about the classic Sudocrem Antiseptic Healing Cream as a nappy rash cream. I've used it on my babies and I have in the past used it for heat rash on my legs and as a spot treatment on my face too.
Sudocrem Skin Care Cream is a grown-up version of Sudocrem Antiseptic Healing Cream and has the same key ingredients, just in different proportions. It comes in a handy sized tube that is easy to use and less messy than the classic Sudocrem tubs. It's easy to take with when you're out and about and might want to use it on yourself or your baby.
Recently, this product has had some media attention as celebrities and beauty experts say that applying a layer of Sudocrem Skin Care Cream to your face before going to bed gives them a healthy glow the next day. Some people use it as face masks too.
I've tried this gentle cream as a face treatment now. What I did is that I put a generous layer on my face then left it for a few minutes before massaging it in to the skin at bedtime. In the morning, my face felt smoother and my skin did look a bit healthier.
I'm not surprised really as Sudocream does a great job healing the skin on babies' bottoms so why wouldn't it even out your skin tone and calm any redness on your face too? The antiseptic properties are great for breakouts and spot-prone skin too. I find that it moisturoses very deeply too which is exactly what I need during autumn and winter.
I will keep using Sudocrem Skin Care Cream as a face treatment when my skin needs an overnight hydration boost or when I feel the hormonal breakouts looming!
Buy yours from your supermarket, pharmacy or Wilko. You can also buy it online from Amazon.co.uk. It's really affordable too at around £2.00 from most shops.
Sample provided for this post. As always, all my reviews are 100% honest and all thoughts and opinions are my own.