Bonprix Capsule Wardrobe Style Challenge
|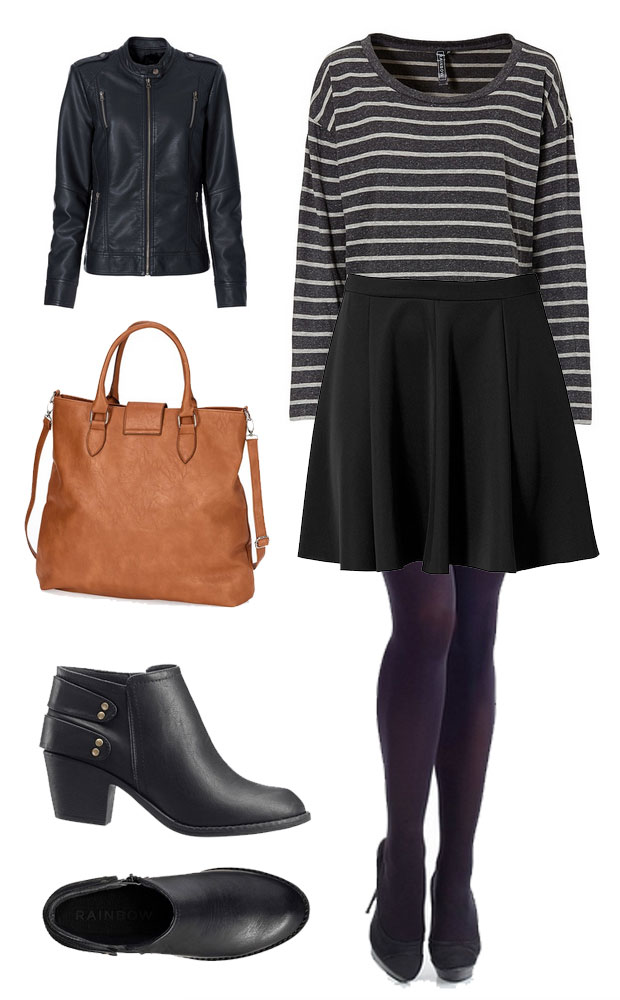 Bon Prix are doing a Capsule Wardrobe Style Challenge and they challenged me to choose a staple item (I chose this basic striped top) and to style it in two different ways using a few more items from Bon Prix.
This challenge came at the right time for me because I'm planning on updating my wardrobe quite a bit soon. This is because I'll soon stop breastfeeding and I can't wait to be able to wear tops and dresses because I want to wear them and not because I can get a boob out easily!
There's a guide to creating a capsule wardrobe here.
My first outfit (above) is a basic day out outfit: Comfy, basic items that go with most things and look nice and smart, too. I like mixing brown/tan leather with black leather for a contrast when you are combining several leather items. Leather is practical during the autumn here in the UK where we see quite a bit of rain! If you use a waterproofing spray, leather will stay dry and look nice for longer.
This skirt can be combined with anything and looks comfortable and easy to move in.
The top is a classic with its thin stripes and goes with most things!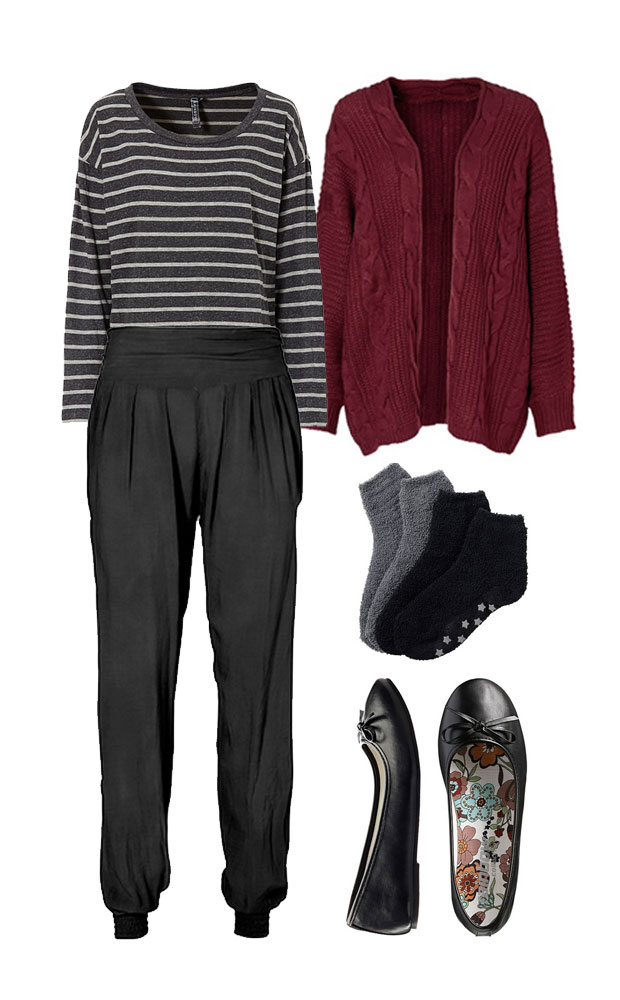 My second outfit (above) is for a day in and around the house. Stylish enough to open the door to the mail man and pop to the shops but mainly comfortable for playing with the kids, getting housework done and working from home.
I love these trousers because they look tailored but soft. Layering up with a thick cardigan is a must for me and a red one goes well with all the grey and black in my wardrobe. Soft, cosy socks to keep my feet warm in the house and some classic ballet shoes that you can slip on quickly if you need to pop out.
All items from the two outfits are available from the Bon Prix website.