Brilliant Book Box Sets from Books2Door
|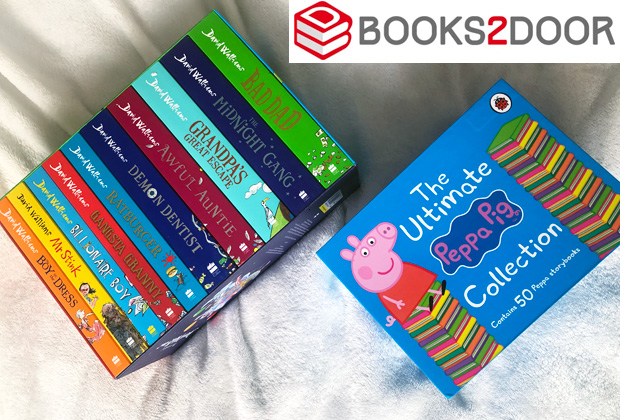 Brilliant Book Box Sets from Books2Door [ A D ]
Books make great Christmas gifts and especially beautiful box sets. They can be expensive though but luckily Books2Door have a huge range of brilliant book box sets for children that are much more affordable than most shops with up to 80% off RRP, lots of special offers and free delivery over £35.
Books2Door want to encourage the love of reading in all children with their bargain books. There's a wide range of genres and authors to choose from, from classics to new favourites, and plenty of choice for all ages.
Have a look at the Christmas book selection here with lots of great book box sets to give to children this Christmas.
We have chosen two box sets for our kids – The Terrific Ten 10 box set by David Walliams and The Ultimate Peppa Pig Collection 50 Books Box Set.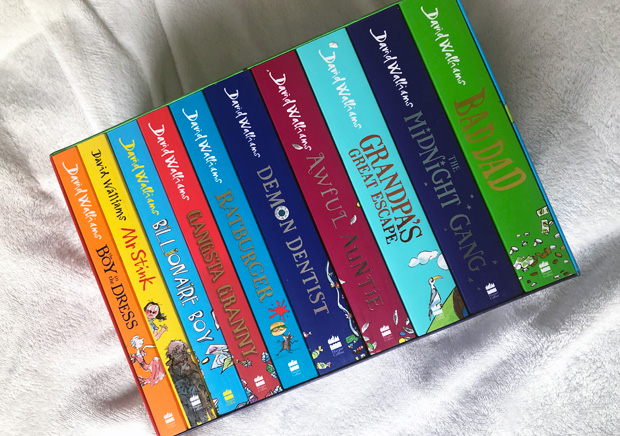 The Terrific Ten 10 Books Box Set Collection by David Walliams
This is the perfect book box set for kids who love the world of David Walliams! My eldest has only read Gangsta Granny so far but is really keen to read more David Walliams books as she finds his writing really funny. She'll be over the moon with this fantastic box set, just like other 7-9 year-olds who are into hilarious kids' books by one of the world's top-selling children's author would be.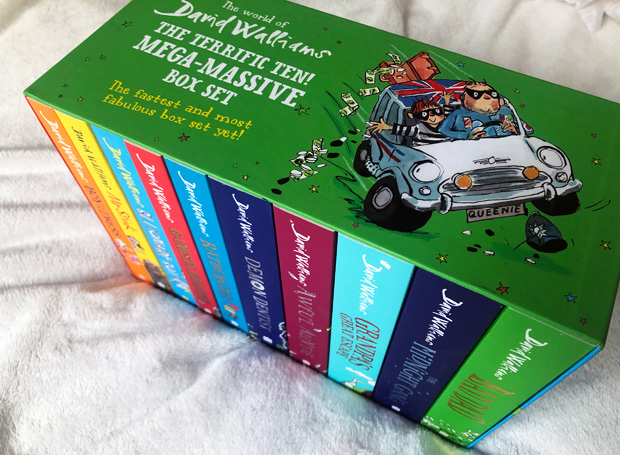 This set includes David Walliams' 10 first books, illustrated by Tony Ross:
Boy In the Dress
Mr Stink
Billionaire Boy
Gangsta Granny
Ratburger
Demon Dentist
Awful Auntie
Grandpa's Great Escape
The Midnight Gang
Bad Dad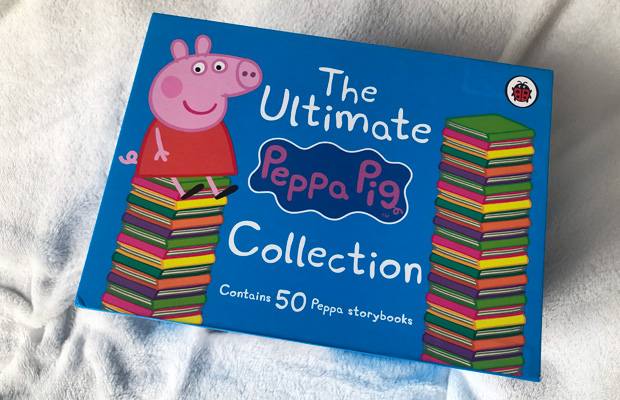 The Ultimate Peppa Pig Collection 50 Books Box Set
This really is the ultimate Peppa Pig collection with an impressive 50 Peppa Pig books! Amazing for any fans of this bossy little pig and her family and friends. Great for toddlers and beyond to read with parents, carers, or older siblings.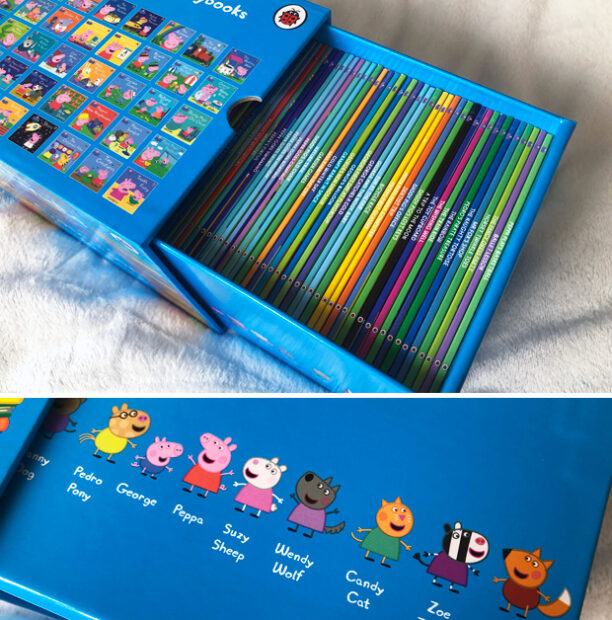 The 50 books come in a sturdy box with a drawer to hold the books neatly together. The books are a smaller size than the Peppa Pig books that you can buy individually which is great as they're easier to store and the perfect size for small hands. They're also a great size for reading on the go or travelling as they don't take up much space.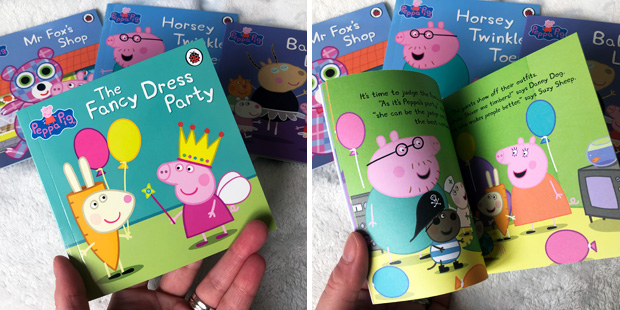 In these short stories we follow along with Peppa in lots of different situations.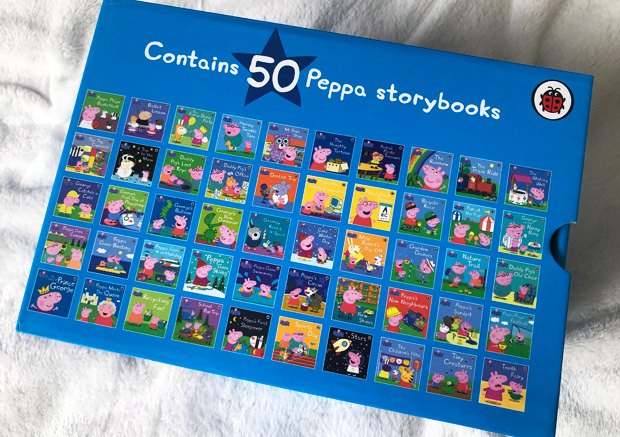 This set includes the following Peppa Pig books:
Peppa plays basketball, Ballet Lesson, The Fancy dress party, Horsey Twinkle Toes, Mr Fox's Shop, The Naughty Tortoise, Pedro's Pirate Treasure, The Rainbow, The Train Ride, The Wishing Well, The Toy Cupboard, A Trip to the Moon, Daddy Pig's Lost Keys, Daddy Pig's Office, Dentist Trip, Peppa Pig's family computer, Peppa's first glasses, Bicycle race, Fun at the Fair, George and the noisy Baby, George catches a Cold, George's first day at Playgroup, George's Balloon, George's new Dinosaur, Grampy Rabbit in Space, Cold Winter day, Miss Rabbit's Day off, Garden Games, Nature Trail, Daddy Pig's old Chair, Peppa goes Camping, Peppa goes Boating, Peppa goes on Holiday, Peppa goes Skiing, Peppa goes Swimming, Peppa's Circus, New Shoes, Peppa's New Neighbours, Peppa's Sandpit, Peppa plays Football, The story of Prince George, Peppa meets the Queen, Recycling Fun!, School Bus Trip, Peppa's first Sleepover, Sports Day, Stars, The Children's Fete, Tiny Creatures, Tooth Fairy.
A brilliant set to encourage young children to read more books!
These books were kindly gifted to us for this blog post. As always, all my reviews are 100% honest and all thoughts an opinions are my own.