Burt's Bees Mama Bee Pregnancy Skincare Products Review
|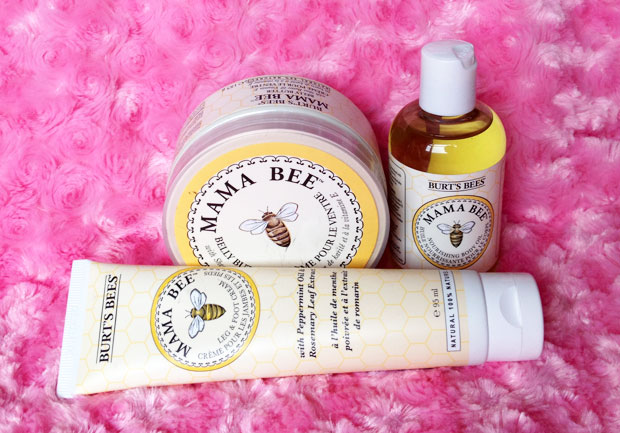 Burt's Bees Mama Bee Pregnancy Skincare Products Review
Early in my pregnancy, I received a lovely bundle of Burt's Bees pregnancy skincare products as a Happy Pregnancy Gift. It's a brand that I've always been drawn to but previously I had only tried their lip care products and their spot treatment. I was very excited to try Burt's Bees Mama Bee products during my second pregnancy.
The pregnancy products that I've been enjoying for a few months now are:
Mama Bee Belly Butter
Mama Bee Nourishing Body Oil
Mama Bee Leg and Foot Cream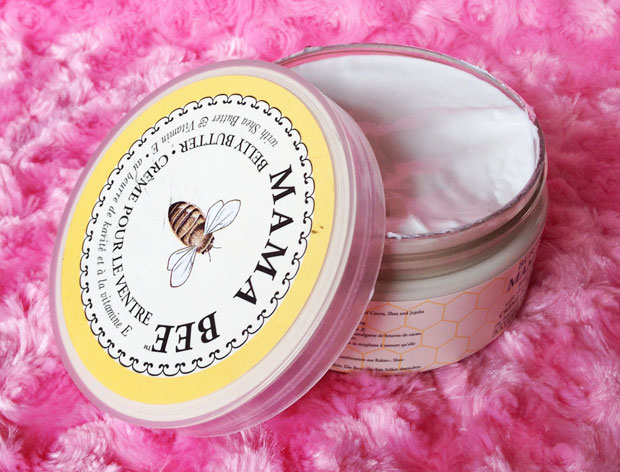 The Mama Bee Belly Butter is a rich cream specially blended to nourish and hydrate your stretching skin during pregnancy. It's a natural and fragrance-free formula that contains a combination of Cocoa, Shea and Jojoba Butters that help keep bumps soft and smooth. It can also be used post-partum to help care for skin as it recovers. It's a lovely product but I would describe it as a cream rather than a butter. It's too light to be a butter in my opinion but feels great and nourishing on my skin. I tend to choose this to moisturise my legs, bottom and hips and then use the richer body oil for my bump. The scent is lovely and comforting.
The Mama Bee Nourishing Body Oil is a lovely and deeply hydrating oil made from sweet almond oil and lemon oil that moisturise the skin. It's enriched with vitamin E that helps keep skin supple and hydrated. You can use it as a massage oil, a body oil or even put it in your bath. The scent is lemony and very fresh. I love using this all natural oil in the mornings for that reason as the freshness helps me wake up a bit. I've especially enjoyed using this towards the end of my pregnancy when I feel my bump needs a bit more hydration than usual and I often put this in my evening bath for an extra moisturising boost.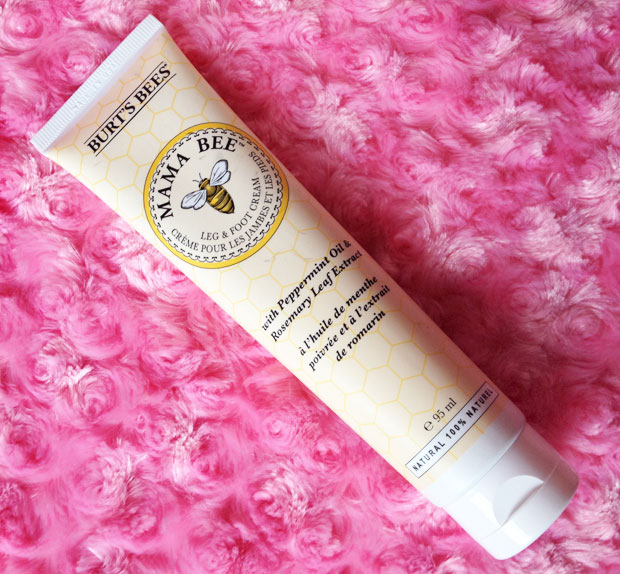 The Mama Bee Leg and Foot Cream is my favourite product out of these three. It's a 100% natural foot and leg cream formulated with peppermint oil and rosemary extract to help soothe and condition tired and stressed legs. It's lovely to use after a long day when my legs and feet ache and feel a bit swollen. The rich cream makes my skin soft and smooth and the fresh scent is uplifting and soothing.
Read more about the Burt's Bees Mama Bee products on the Burt's Bees website and buy from Amazon.co.uk.