Choc On Choc Melt & Make Your Own Chocolate Egg Kit Review
|
Choc On Choc Melt & Make Your Own Chocolate Egg Kit Review
Spring is near and with spring comes Easter! I really like Easter — it's a lovely time of year and I do love any excuse to indulge in chocolate. We've started our celebrations a little bit early as we've tested out an Easter chocolate egg making kit from Choc On Choc already.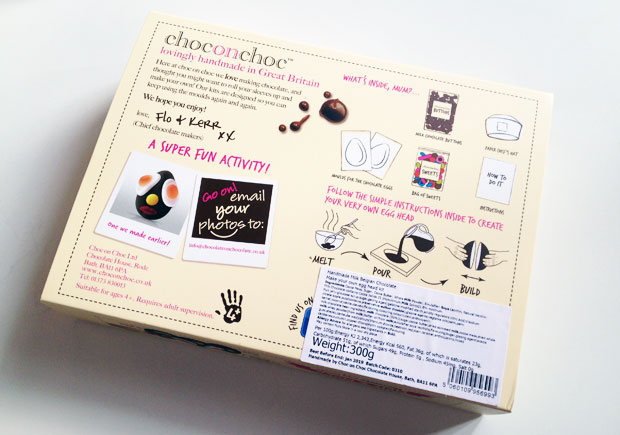 The Make Your Own Chocolate Egg kit from Choc On Choc (£12.00) is a set that contains everything you need to create your own chocolate egg masterpieces at home with the kids.
The kit contains:
A chef's hat
Moulds for the chocolate
Milk chocolate buttons for melting
Bag of sweets for decorating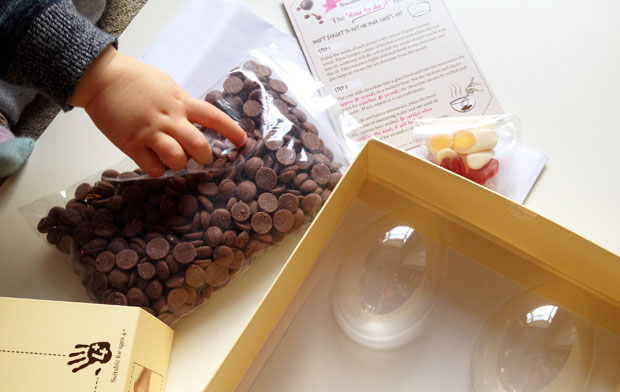 The chocolate is amazing quality — delicious Belgian milk chocolate — and the instructions are really easy to follow. You get a generous amount of chocolate buttons so you can make quite a few eggs or do what I did and make them really thick. I find that most shop-bought chocolate Easter eggs are too thin so I took my chance to build up lots of yummy layers of chocolate.
You pretty much just melt the chocolate chips and make layers in the moulds to build up the thickness. Then you let them set upside down on a baking sheet and pop them out of their moulds, heat the edges on a warm oven tray and then stick them together ready to be decorated with the sweets, then eaten!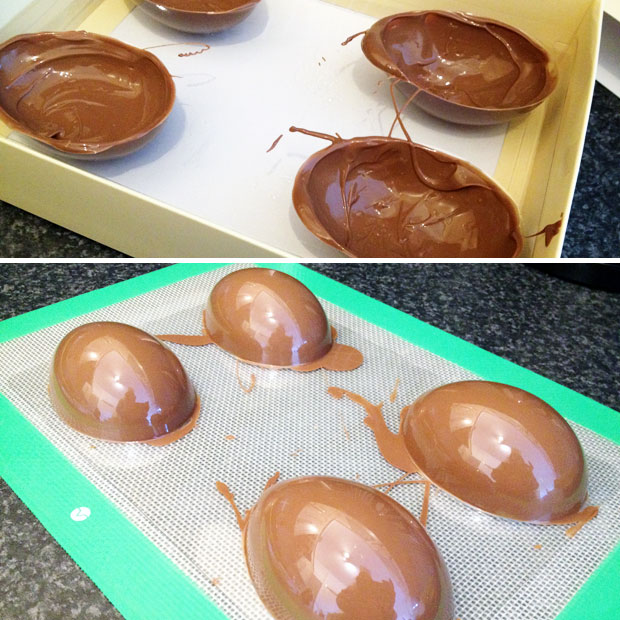 The moulds ensure you get a smooth and shiny finish on your eggs and the sweets for decorating is a great way to make it even more fun for the kids.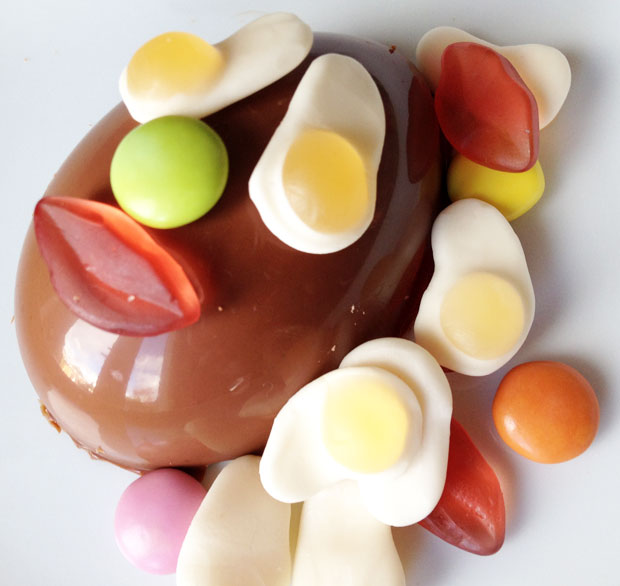 It's a great activity for a rainy day, a play-date or when you just fancy a sweet treat and a bit of creative kitchen fun.
If you're short on time, Choc On Choc also offer an extensive range of alternative Easter chocolate gifts that are sure to impress.
We received a kit to try out for this review. As always, all my reviews are 100% honest and all thoughts and opinions are my own.