Christmas Gifts for Harry Potter Fans – Harry Potter Gift Guide
|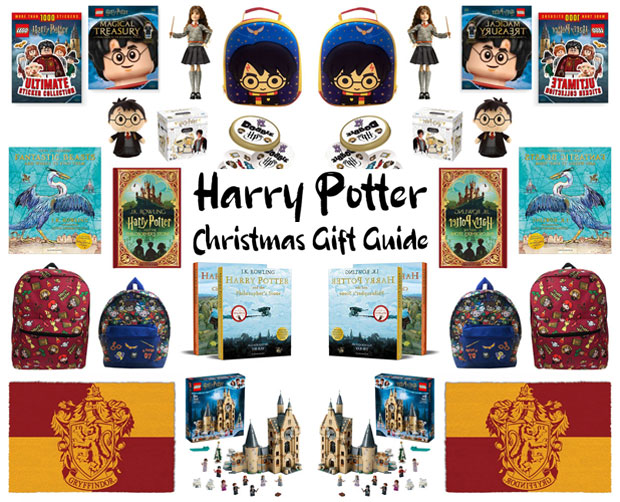 Christmas Gifts for Harry Potter Fans – Harry Potter Gift Guide
This is one of my Christmas Gift Guides that I've been looking forward to the most! All my kids love Harry Potter (even the toddler!) and so does my husband.
This year, Harry Potter has been a huge part of our lives; my husband and our eldest daughter are reading the Harry Potter books together, we've watched some of the films, built Lego builds that have been inspired by Harry Potter and my two eldest daughters pretty much include Harry Potter in any game they play or activity that they do. So much that our 20-month-old daughter can say the names of and can identify many of the characters… It's safe to say that Christmas will feature some Harry Potter gifts in our house.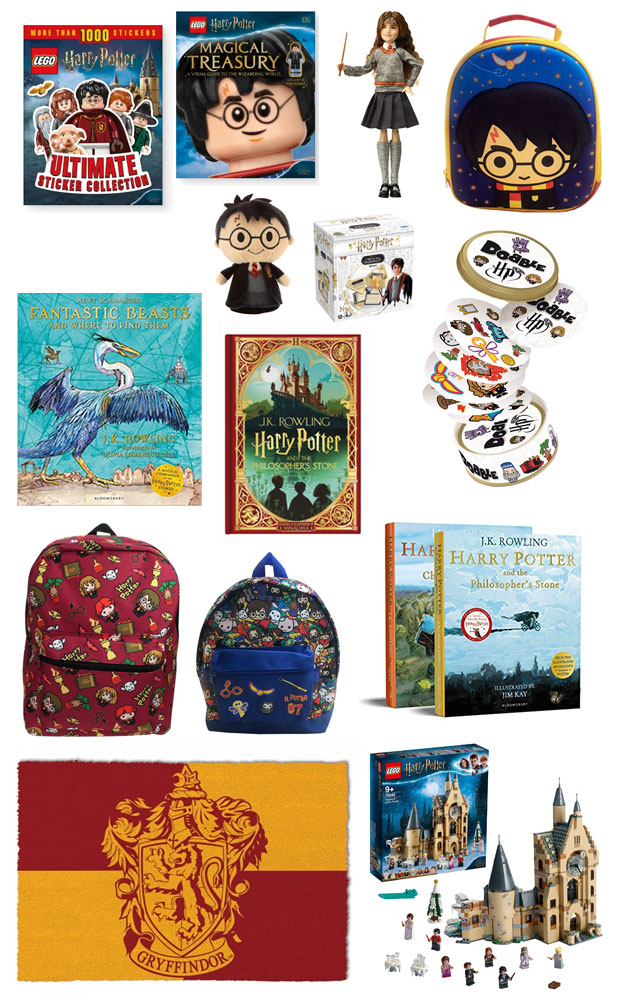 Christmas Gifts for Harry Potter Fans
In this 2020 Harry Potter Gift Guide, I have gathered some Christmas gift ideas for Harry Potter fans. Read on if you are looking for a gift that a Harry Potter fan will love: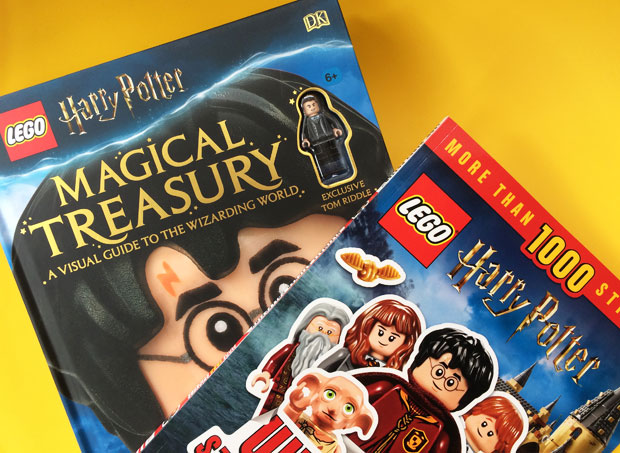 Harry Potter LEGO Books from DK Books
DK Books make the best Harry Potter books for fans who are also into LEGO. We very much are! My eldest daughter keeps reading LEGO Harry Potter The Magical Guide to the Wizarding World by DK Books from cover to cover and we also love their LEGO Harry Potter Build Your Own Adventure.
Two of DK Books' new Harry Potter LEGO books are LEGO Harry Potter Magical Treasury and LEGO Harry Potter Ultimate Sticker Collection. These are both brilliant and my Harry Potter loving children absolutely adore these new releases too. My middle girl reads the Magical Treasury book every day and my eldset says that the Ultimate Sticker Collection is her favourite Harry Potter book.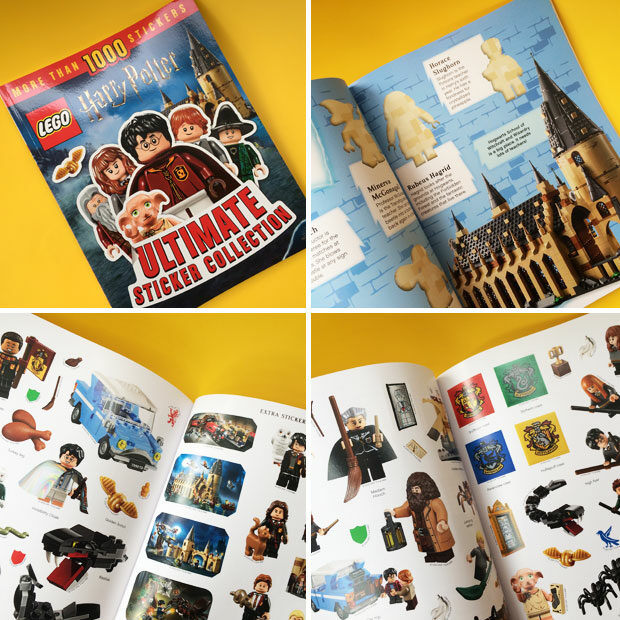 The sticker book above has over 1,000 Harry Potter stickers with scenes to put them on and lots of information about all things Harry Potter to read too which makes the book fun after you've completed the stickers too. You get plenty of spare stickers to use for whatever you want too.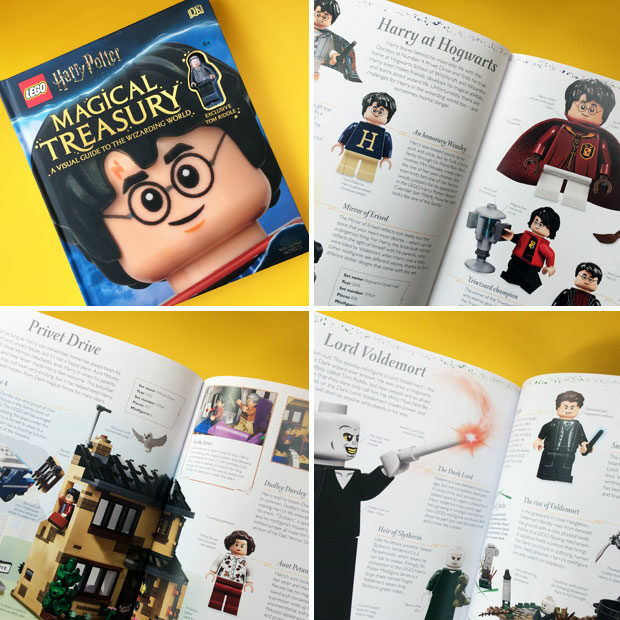 The Magical Treasury book is a large hardback book packed with Harry Potter information. Find out more about the different characters and the different places from Harry Potter. The book is based on the LEGO sets and minifigures and has lots of details about these as well as the facts from the books. At the end, all Harry Potter LEGO minifigures are pictured and the kids love this! You also get an exclusive Tom Riddle minifigure included with this book which is amazing.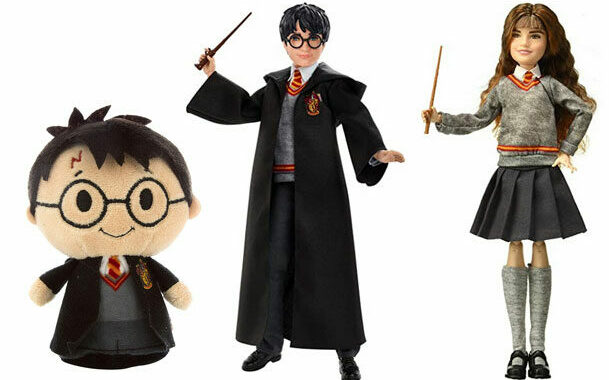 Harry Potter Itty Bittys and Dolls
Harry Potter Itty Bittys are so cute on display or for younger children to play with and Harry Potter dolls (you can see Harry Potter and Hermione above) would make great gifts for children who love playing with dolls. My eldest daughter has these on her wish list.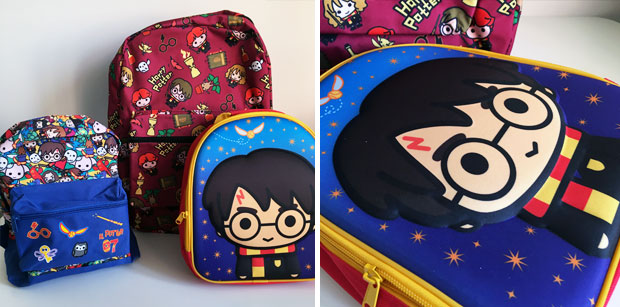 Harry Potter Lunch Bag and Backpacks
Cool Clobber have a wide range of character products, including lots of Harry Potter items. These two backpacks and this lunch bag are from there and they'd make amazing gifts for a young Harry Potter fan.
The lunch bag looks great and is fully insulated and food safe, complete with a wipe clean lining. Perfect for packed lunches for school or days out.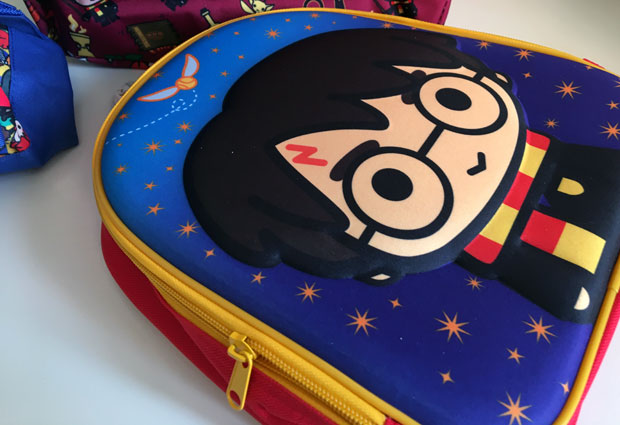 The larger backpack from Chibi is ideal for older children and features Harry Potter, Hermione, Ron and lots of items that Harry Potter is known for.
The smaller backpack from Charm is perfect for younger Harry Potter fans as a small backpack for days out or nursery. It's got a busy print with lots of characters on and adjustable straps for comfort.
Cool Cobber Discount Code:
Use my code "PETRA15" for 15% off your order.
The code is valid now and has no end date. There is no minimum spend and no usage limits. Apply the code at checkout.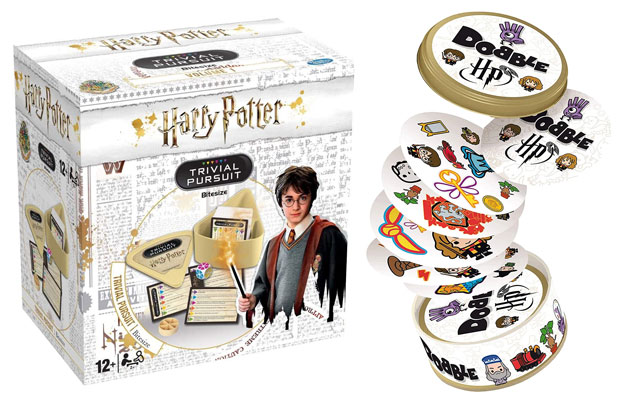 Harry Potter fans would of course love Harry Potter themed games too and there are plenty available. How about a memory game that the whole family can enjoy or a Trivial Pursuit game all about Harry Potter? You can even get Dobble with a Harry Potter theme! A Harry Potter jigsaw would make a fun gift too.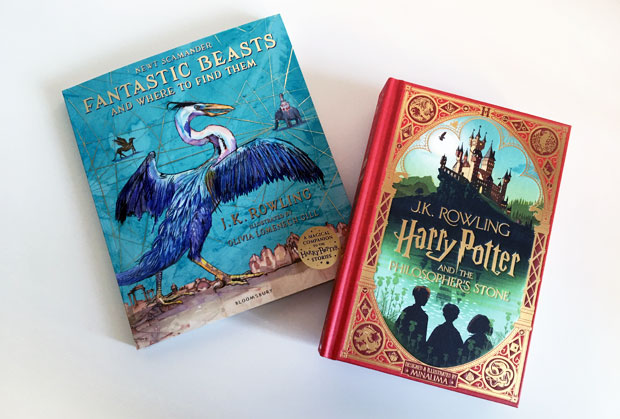 A Harry Potter fan can never have too many Harry Potter books! The gorgeous MinaLima Edition is a new release of Harry Potter and the Philosopher's Stone created with ultra-talented designers MinaLima. The book has the J.K. Rowling's complete and unabridged text accompanied by colourful illustrations on nearly every page and eight very special and exclusive interactive paper-engineered elements, including Harry's Hogwarts letter, the magical entrance to Diagon Alley, a sumptuous feast in the Great Hall of Hogwarts and more. A must-have for Harry Potter lovers of all ages! Fantastic Beasts and Where to Find Them by J.K. Rowling is sure to be a hit too.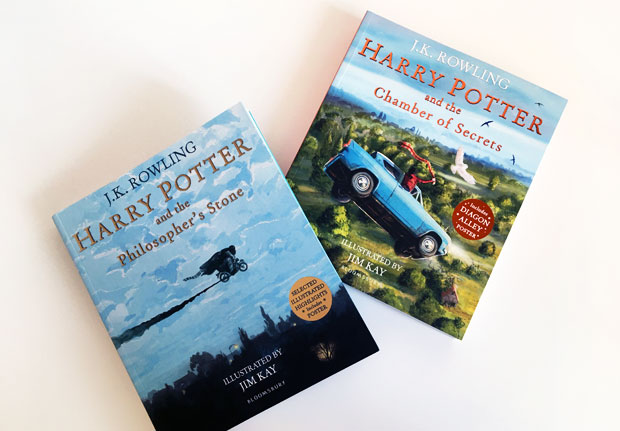 I bought the above Harry Potter Illustrated Paperback Starter Set to read with my 4-year-old as she's really into Harry Potter too but a bit too young for stories without pictures. I'm sure she'll love these!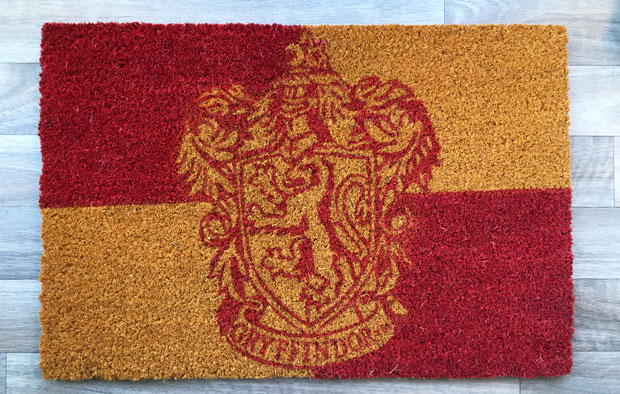 A Harry Potter doormat is a quirky Harry Potter themed gift that shows guests that you're a big fan when they enter your home. This is the Harry Potter Gryffindor Doormat from Red Candy and it's lovely and ideal for Gryffindor supporters. There is also a Slytherin option for fans of the darker side of the Harry Potter story…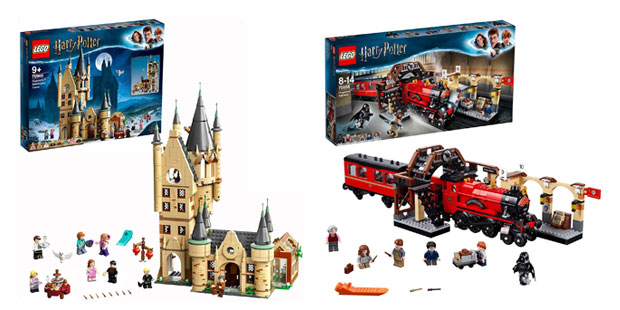 Harry Potter plus LEGO is a dream come true for many fans and there are loads of Harry Potter LEGO sets, big and small, that would make amazing Christmas presents. There's also a Harry Potter LEGO Advent Calendar.
Above you can see the Hogwarts Castle Astronomy Tower and the Hogwarts Express set which is my personal favourite.
The world is full of Harry Potter lovers and luckily there are lots of suitable gifts too. Hopefully this guide has given you a few good ideas if you're looking for Christmas Gifts for Harry Potter fans!
Collaborative post. This gift guide features some gifted PR samples. All items have been chosen by myself to be in this guide.