Cloud B Gentle Giraffe On the Go Soothing Sounds Plush Toy Review
|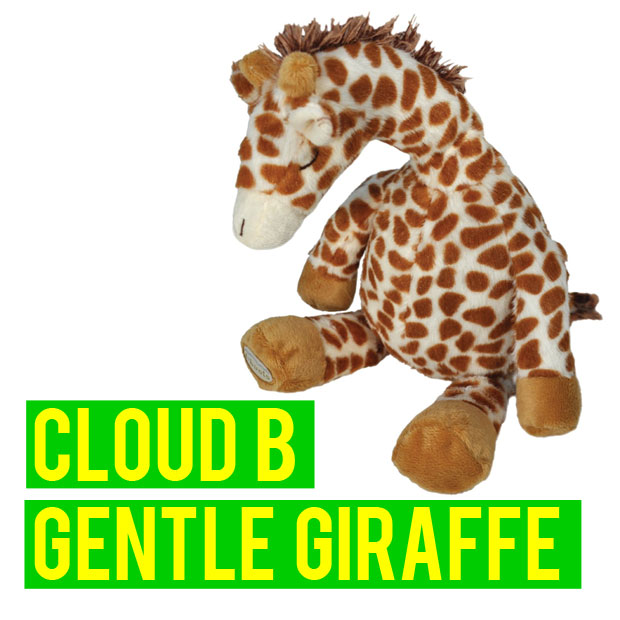 Cloud B Gentle Giraffe On the Go Soothing Sounds Plush Toy Review
Before the birth of our baby I read quite a lot about small babies and something that came up a lot was white noise to help babies settle and fall asleep. I decided I wanted to get something like that and went for this cute Cloud B Gentle Giraffe On the Go Soothing Sounds Plush Toy.
It looks very sweet hanging on the side of the cot (you can hang it anywhere you want really – on the pram or the car seat for example) and makes 4 different noises – 2 soothing ones and 2 more playful ones – that are all very pleasant. You can choose to play the sounds for 23 minutes or 45 minutes or just turn it off when you like. It's really easy to use; just a few buttons on the back of the giraffe to choose sound, time and volume. You can also take the sound machine out if your child wants to use the giraffe as a cuddly toy. It comes with batteries and we are still using those same ones after 6 months.
This is a good sound machine and toy but personally we didn't really need it. Our baby has not shown a need for special noises to fall asleep but we still use it as a toy and listen more to the playful noises for fun.