Cuddledry's Cuddledeer Toddler Towel Review
|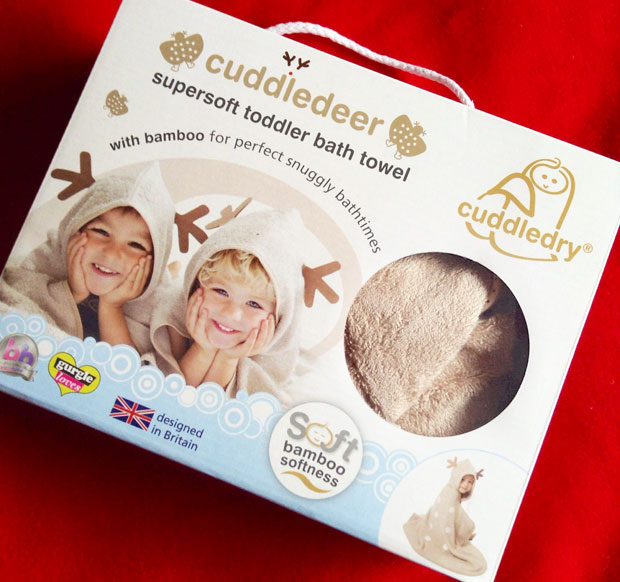 Cuddledry's Cuddledeer Toddler Towel Review
Cuddledry is a brand that's famous for their fun, cute and supersoft towels for babies and children. This is their Cuddledeer toddler towel and having a reindeer design, it's naturally perfect for winter and Christmas. The neutral colours ensure it's still suitable for the rest of the year too.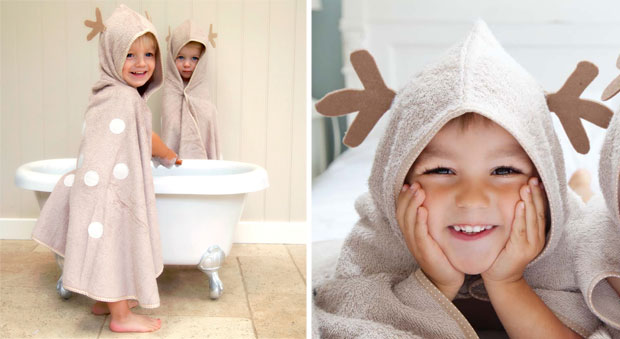 This festive fawn coloured towel has the classic Cuddledry wraparound towel design and is finished with brown antlers made from soft felt on the hood and cute Bambi-style dots on the back. It's got a button under the hood so that you can fasted the towel to keep it in place.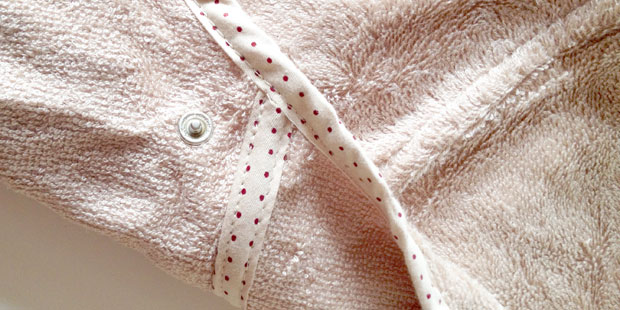 The material is so soft and cuddly! The towel is made from an award-winning blend of incredibly soft and silky natural bamboo and pure cotton towelling. This mix will always stay soft no matter how often you wash it. Bamboo is a brilliant material that is 60% more absorbent than cotton, is soft, lightweight and antibacterial too.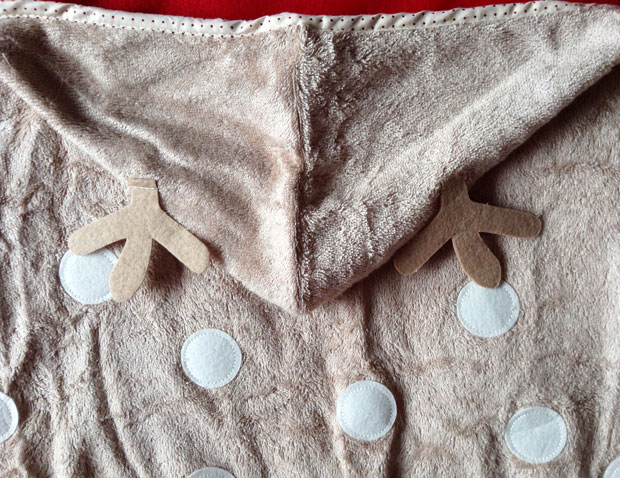 The towel is a generous size with plenty of fabric to wrap around your toddler to keep him or her cosy and snug. The hood is large too and perfect for drying hair and keeping the head warm. The towel is a nice thickness too which means it absorbs well and keeps little bodies warm. The towel is suitable from walking age to about 3 years.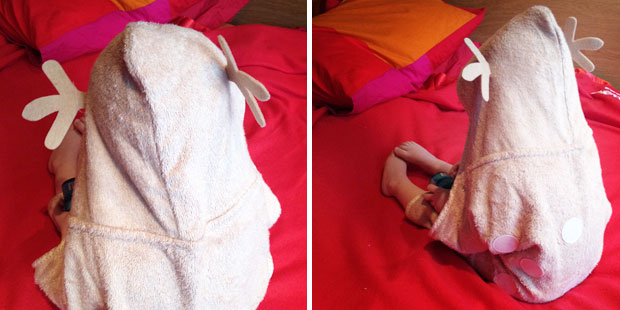 It's definitely the softest towel that we own and it makes a great addition to our bath routine. I love that the Cuddledeer towel is not just practical and of lovely quality — it's fun too! It encourages imaginative play and little ones love the deer details. So do I!
The Cuddledry Cuddledeer towel would make a great Christmas gift with its festive feel!
I made a Christmassy video with Flipagram to show the Cuddledeer towel in a fun, seasonal way. You can see it below or in my Instagram feed.
We were sent this product for this review. As always, all my reviews are 100% honest and all thoughts and opinions are my own.