Eco-Tots Pregnancy Pamper Bundle Review
|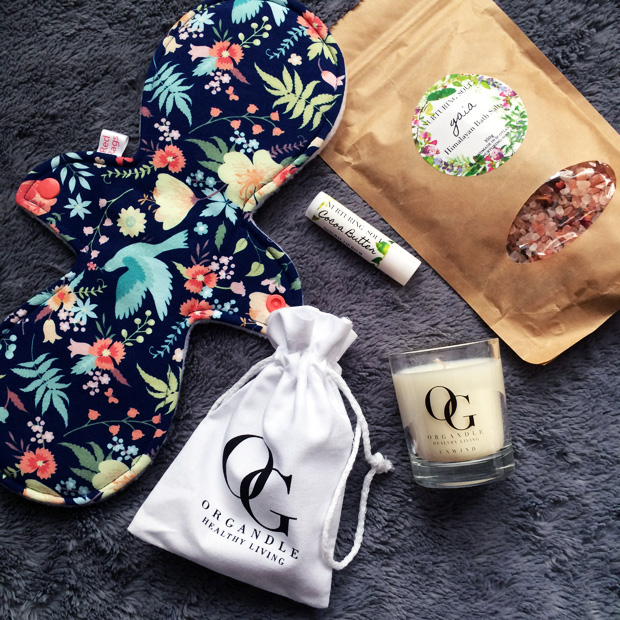 Eco-Tots Pregnancy Pamper Bundle Review
Eco-Tots is a small family run business that specialises in eco-friendly products. In the lovely web shop, you'll find toys and products that are made with love and care using sustainable manufacturing. You'll find products made with recycled materials, recyclable products, chemical-free products, organic and handmade items.
Eco-Tots sells toys, products for the home, beauty and skincare products, cloth pads, reusable wipes, candles and much more and the shop also has some really nice bundles for different needs.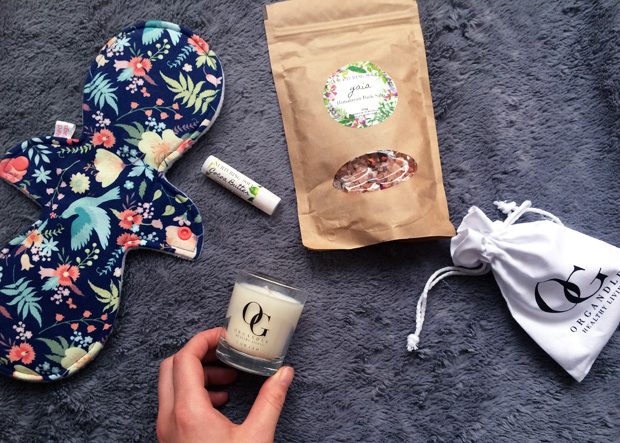 I have the Pregnancy Pamper Bundle (£24.99) which includes some brilliant items perfect for pregnancy, postpartum or pretty much any other time too!
The bundle contains:
An Organdle Mini Candle in Unwind
A bag of Nuturing Souls Gaia Himalayan Bath Salts
A Red Rags Cloth Sanitary Pad in 8 inch regular (designs vary)
A Nurturing Soul Cocoa Lip Balm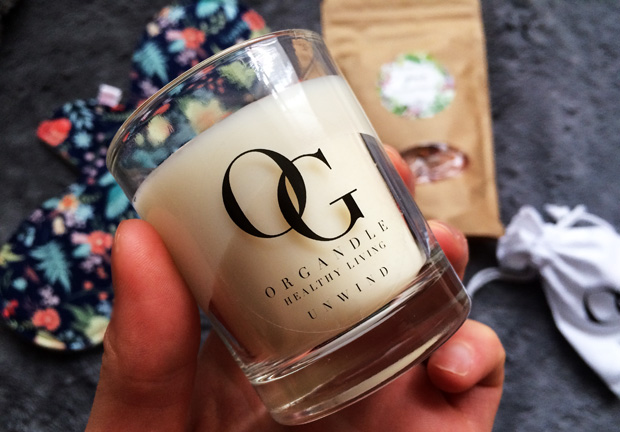 The small candle smells lovely and is the perfect accompaniment to a relaxing bath to help any pregnancy aches or relax as you enjoy a little bit of me time when you're a new parent.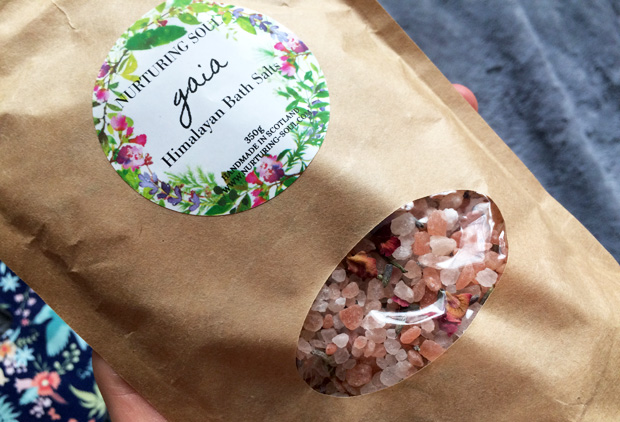 The 100% natural Himalayan bath salts are blended with relaxing oils essential oils of sandalwood and ylang ylang with top notes of sweet orange to lift the spirits. A bath with this product smells divine and feels very luxurious with small leaves and petals floating in your water. The bath salts have been created with a safe blend of essential oils to use through pregnancy and postpartum to help ease muscular tension and pain.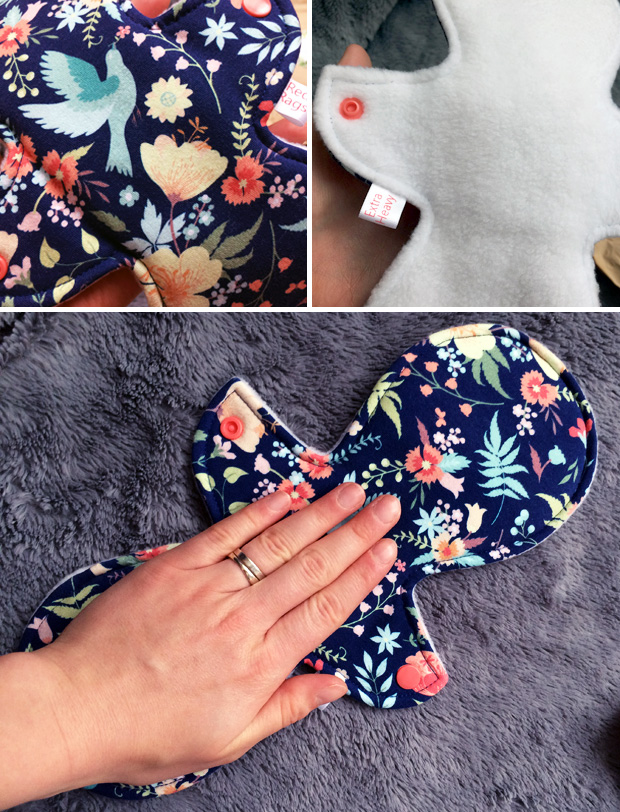 Cloth sanitary pads are brilliant and I'm so happy to see a Red Rags one in this bundle as I'd heard so much about them (all good!) but had never tried them myself. You can see a Postpartum/Night-time one in the photos, but the bundle usually includes a smaller pad (8 inch regular). I can see now why these pads are so popular! They are so soft and so comfortable to wear! I need to add some more to my collection. They're perfect for postpartum bleeding or for when your regular period returns after having a baby. The stunning designs are sure to cheer you up too!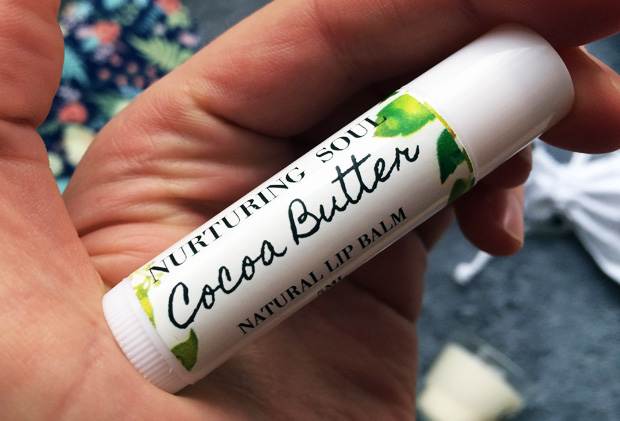 The Nurturing Soul Cocoa Lip Balm is a lovely vitamin rich lip balm that heals, moisturises and protects your lips. Dry lips are common during pregnancy so a good lip balm is a must. This balm is unscented and contains luxurious unrefined cocoa butter that gives it a nice and creamy texture.
Check out the Eco-Tots website here. One of their bundles would make a great gift for a friend interested in eco-friendly living.
This product was provided to me for this review. As always, all my reviews are 100% honest and all thoughts and opinions are my own.