EmaxDesign Makeup Blender Sponge Set Review
|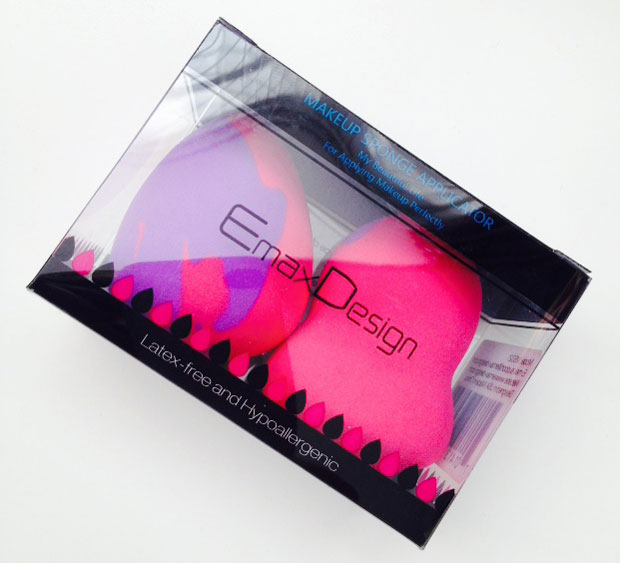 EmaxDesign Makeup Blender Sponge Set Review
Using beauty sponges to apply foundation is a new way for me. I usually use my hands or a foundation brush but using a sponge is a lot less messy and creates a more natural finish in my experience.
The EmaxDesign 2 Pieces Makeup Blender Sponge Set contains two large sponges that are beautifully patterned and brightly coloured in beautiful pink and purple. They are latex-free, non-allergenic and have no scent. They can be used for foundation, primer, blush, concealer and any other powder or cream product for the face.
The antimicrobial foam that the sponges are made of help fight bacteria and is suitable for even the most sensitive skin. They are dense, elastic and durable.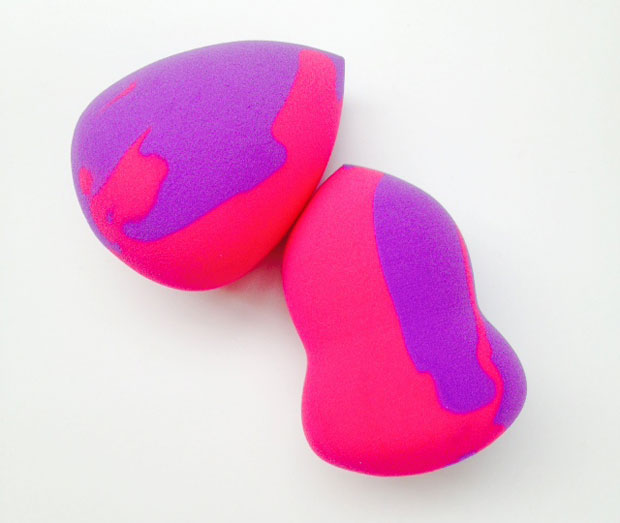 The kit contains two different shapes — one egg shape and one bottle gourd shape. Both shapes are easy to use and their curves fit the contours of the face for an easy and smooth application. I love both shapes but tend to use the egg one a bit more. The sponges make it really easy to reach hard to reach areas and feel great on my skin. You can use them wet or dry — I usually use them dry as I never do my make-up at a sink. When wet, the sponges expand and become softer so that the makeup product can sit on top of them rather than being absorbed. This allows less product to be used every time. The sponges return to their original size when dry.
The sponges are easy to wash with a bit of baby shampoo and they dry quickly too.
The result is great and looks very natural. It's so easy to apply foundation evenly with these sponges and it's a lot faster and less messy than a brush or my hands.
Buy the EmaxDesign 2 Pieces Makeup Blender Sponge Set from Amazon.co.uk. They cost £7.99.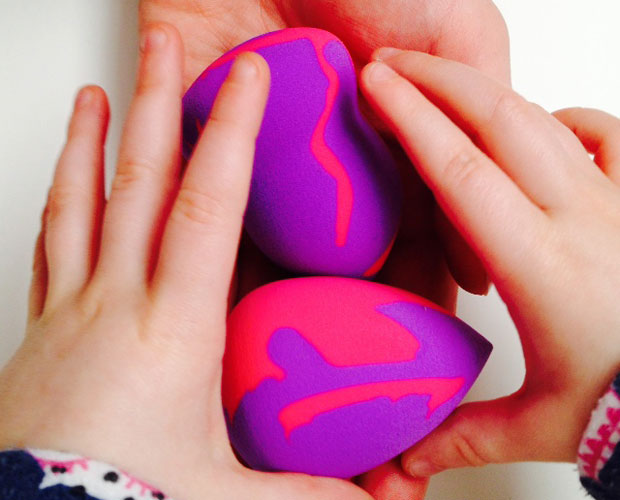 I was sent these for review. As always, all my reviews are 100% honest and all thoughts and opinions are my own.